Why Spider-Man: No Way Home Could Be Tom Holland's Last Spidey Movie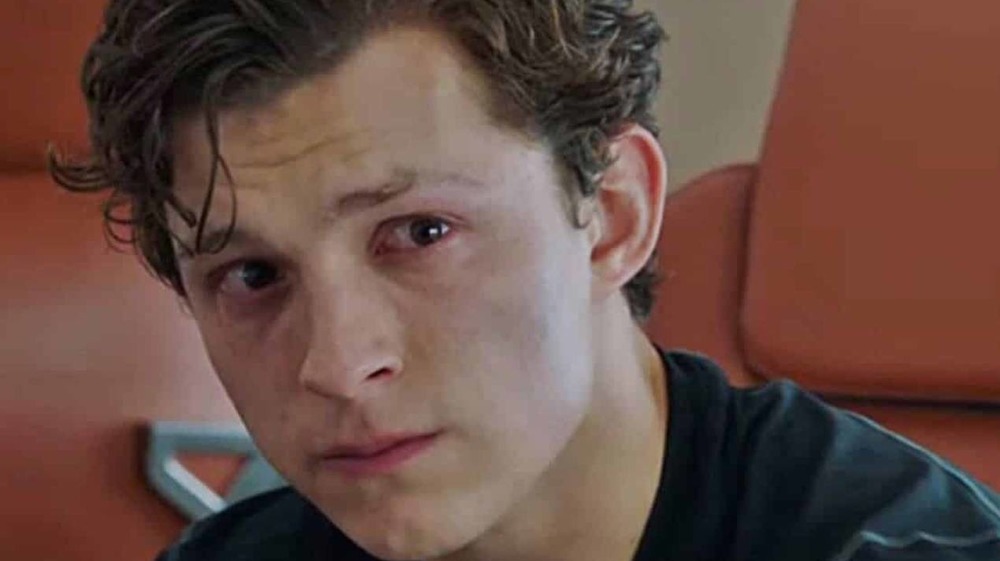 Marvel Studios/Disney
Avengers: Endgame closed the book on numerous superheroes we've followed for the better part of a decade. Black Widow (Scarlett Johannson) may finally be getting her own solo movie set in the past, but she sacrificed her life in Endgame to retrieve the Soul Stone for her team. Iron Man (Robert Downey Jr.) made the ultimate play to rid the universe of Thanos (Josh Brolin) and his forces, and Captain America (Chris Evans) went back in time to spend his life with Peggy Carter (Hayley Atwell). It's not out of the question for these characters to return in one form or another down the road, but it's obvious they aren't going to play major roles as the Marvel Cinematic Universe progresses. 
Their stepping down allows for other superheroes to take the stage front and center, and one character who has the potential to be a true leader in the team is Spider-Man (Tom Holland). Unlike other heroes who had to learn the ropes on their own, the Web-Head was a protégé under Iron Man. He understands more than most the immense responsibility resting on his shoulders, and with Holland still being fairly young, he could conceivably stick around for a while as we see his character grow from a high school student to a genuine leader of the Avengers. 
That is if Holland's able to get a contract together here soon...
Tom Holland's contract with Marvel Studios is done after Spider-Man: No Way Home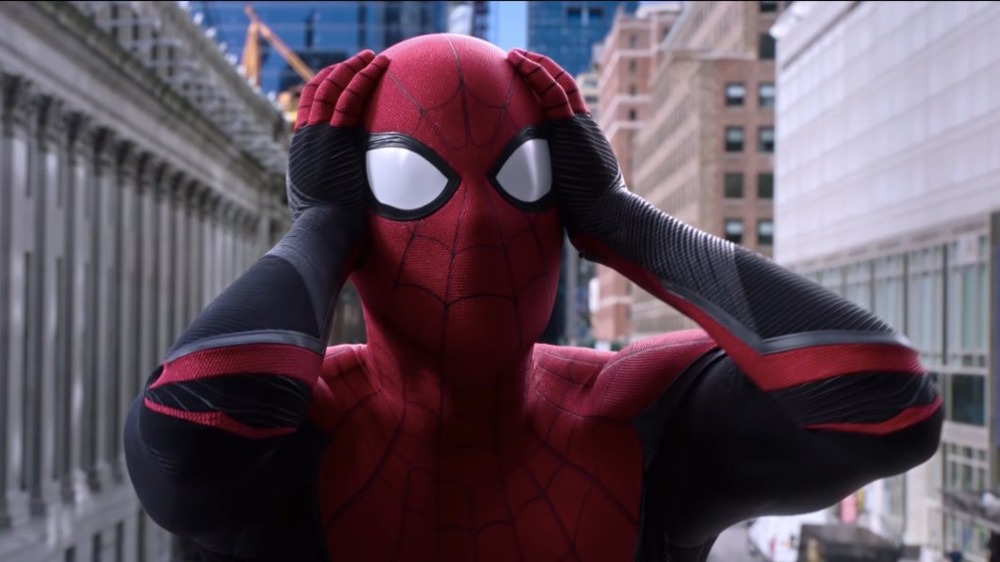 Marvel Studios/Disney
With an official yet ominous title of Spider-Man: No Way Home, Spidey's gearing up for what's sounding like his biggest live-action adventure to date. Early reports indicate the superhero sequel will involve the multiverse to an extent, which would explain the presence of Doctor Strange (Benedict Cumberbatch) in the cast. Actors from Spider-Man movies of years' past are also set to return, such as Alfred Molina's Doc Ock from Spider-Man 2 and Jamie Foxx's Electro from The Amazing Spider-Man 2. No doubt it's going to be the movie event of the year, so how exactly is Marvel planning to follow up such a massive undertaking?
The answer could very well be that they won't. 
In an interview with GQ, Holland reveals his contract with Marvel is up after he concludes filming Spider-Man: No Way Home. As of right now, he hasn't signed anything to return for more Spider-Man films, and it sounds like it's making him nervous: "I really don't know what the future holds, so I am just [savoring] every moment, as it could potentially be the last." Granted, Marvel has done a good job of keeping Holland in the dark when it comes to Spider-Man activity in the past. In an interview with Variety, the actor reveals he learned he landed the part of the Web-Slinger from an article online before Marvel had contacted him, so perhaps something similar will happen here. Holland even joked about this possibility, stating, "Maybe I'm already signed up for Spider-Man 4, 5, 6, 7, 8, 9, 10 without even knowing it."
If asked to return as Spidey, Holland says he would "absolutely, 100 percent" return to the role, although he does bring up some caveats. He mentions, "We'd need to keep the same core team. The director, Jon Watts, is as much Spider-Man as I am. Zendaya, Jacob [Batalon]." It'll be interesting to see if Watts comes back for Spider-Man 4 as he's been tapped to helm the MCU's reboot of Fantastic Four. If he ends up being too busy, it could potentially impact whether the actor wants to return. 
There's also the possibility Holland could pass the torch to Miles Morales as we follow him for future web-slinging MCU stories. Only time will tell, but if you ask us, Spider-Man: No Way Home won't be the last time we see the actor suit up in spandex.