Why Becca From The Boys Looks So Familiar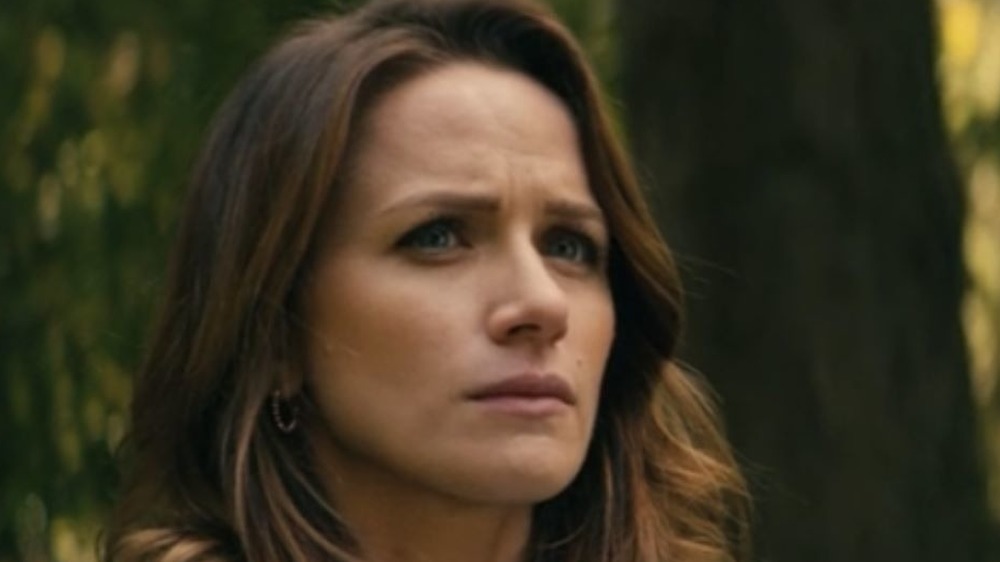 Amazon Studios
Based on the comic book series of the same name by Garth Ennis and Darick Robertson, The Boys isn't the kind of superhero show — or the kind of show in general — to dance around things. It casts whatever ideas most people have of cape-wearing paragons of justice aside in order to spin a brutal and thematic tale that's essentially about what happens when men take up arms against unjust gods. Almost nothing is off-limits, and no character on either side is ever entirely safe, no matter how incidental they may be.
Even so, Billy Butcher (Karl Urban) goes to great lengths to protect the people he loves, and there's no one he loves more than his wife Becca. Thought long gone, Butcher's reunited with Becca at the end of season 1, and viewers come to understand their relationship (as well as the myriad bumps and scrapes that come with it) over the course of season 2. If Becca actress Shantel VanSanten seems familiar to you, here's where you may have seen her before.
VanSanten starred in the classic drama One Tree Hill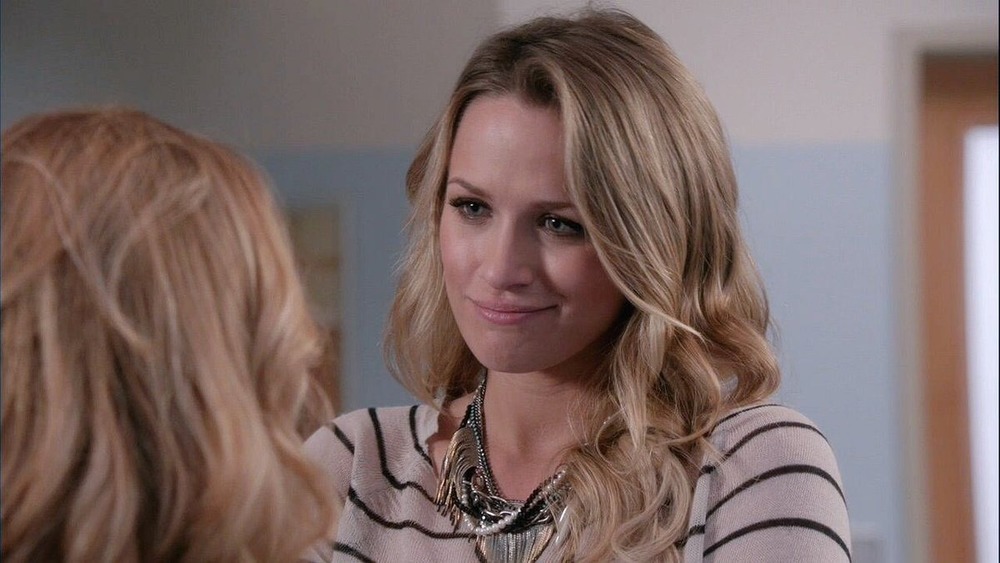 The WB/The CW
One Tree Hill begins as a teen sports drama of sorts, with each of the first four seasons focusing on a semester of high school. By season five, four years have passed since graduation, and the struggles of high school's hallowed halls have made way for the struggles of early adulthood. No matter what point in time any particular season is set, however, one thing never changes: the characters always find themselves back in Tree Hill, a town primarily based off and filmed in Wilmington, North Carolina.
VanSanten's character Quinn James isn't introduced until season 7, which skips ahead another 14 months in the show's chronology. She returns to Tree Hill because of her crumbling marriage, hoping to clear her head and see whether her family can help her get back on her feet. Quinn's been always something of a free spirit, so she's open to solutions to her problem. But where one emotional tangle is unraveled, others tie themselves twice as tightly — not to mention the unexpected physical peril she faces in the normally peaceful Tree Hill.
VanSanten appeared in another superhero show: The Flash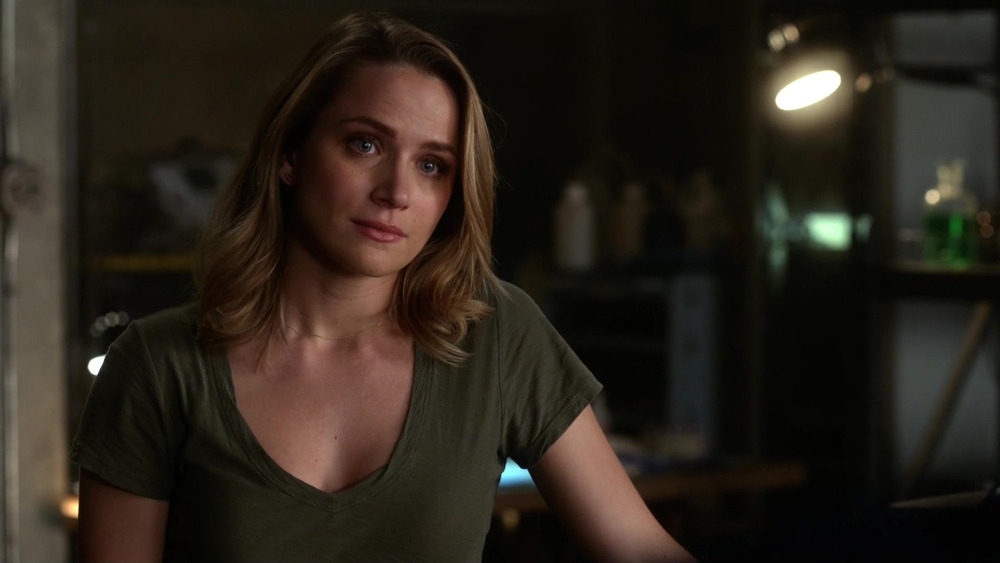 DC Entertainment/The CW
The Flash is a whole different superhero ballgame than The Boys, and VanSanten plays a whole different character than Becca: Patty Spivot. First appearing in 1977's DC Special Series #1 "Five-Star Super-Hero Spectacular," Patty is a lab assistant in the comics but a policewoman on the show. More specifically, she's part of the Central City Police Department's Anti-Meta-human Task Force, an organization that's exactly what it sounds like.
Though she primarily works under Captain Joe West (Jesse L. Martin), the job leads Patty to work alongside the titular superhero on multiple occasions. At the same time, she starts dating Barry Allen (Grant Gustin), the Flash's secret identity. It's a much younger romance than that of Becca and Billy Butcher, and VanSanten does an excellent job of conveying exactly that. She also does an excellent job of conveying Patty's intelligence and resourcefulness, which — without spoiling anything — come into play in important ways that develop her relationship with Barry later on.
Shantel VanSanten could take care of herself on Shooter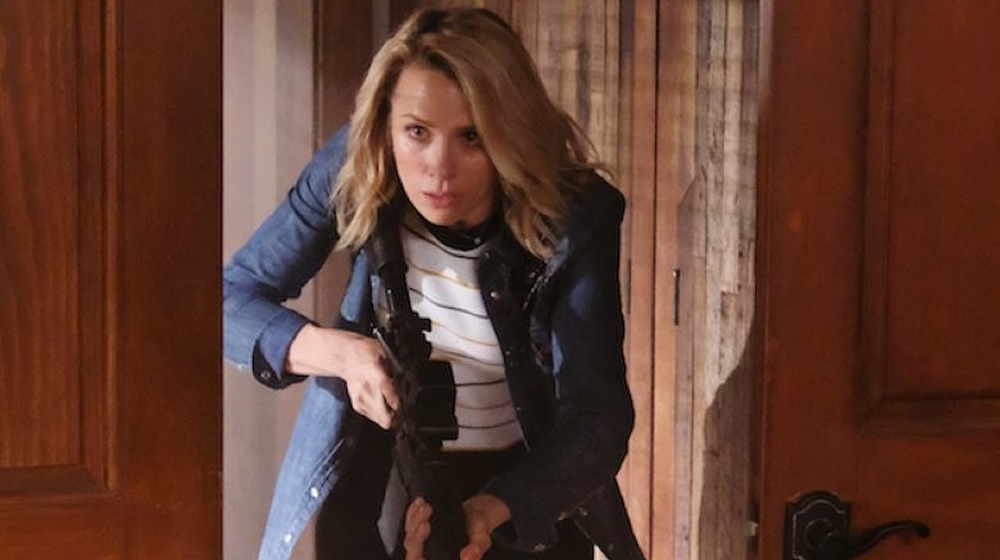 USA Network
Based on Stephen Hunter's 1993 thriller novel Point of Impact and the 2007 film of the same name, Shooter mainly focuses on Bob Lee Swagger (Ryan Phillippe), an ex-Marine sniper. Since signing off from active duty, he's become something of a recluse, not wanting anything to do with the world or its problems anymore. But in stories, people like him never get to sit still for long, and indeed, he's drawn back into the thick of things as a sinister plot unfolds around him.
VanSanten plays Swagger's wife Julie, who (before the show even begins) becomes so used to her husband being away on missions that she learns how to handle firearms. Her proficiency comes in handy more than once throughout the series, both in self-defense and the defense of her daughter, Mary (Lexy Kolker). Though Shooter was unfortunately canceled after season 3, VanSanten had ample time to prove she could play the part of a bada**.
VanSanten plays an astronaut's wife on For All Mankind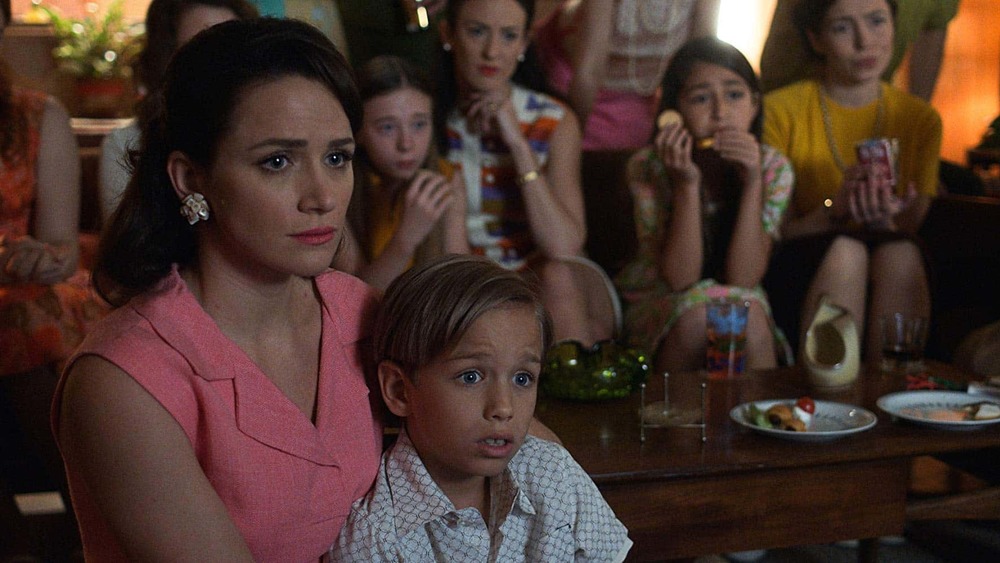 Apple TV+
Though most of the Cold War tension between the U.S. and the U.S.S.R. took place right here on Earth, the space race ensured that the sparks flying between the two nations reached the stars. America's Apollo 11 may have landed on the moon first in real life, but For All Mankind explores what might have happened if the Soviet Union beat the red, white, and blue to the punch. This includes not only how the space program itself would have hypothetically been affected, but the people behind it all — and even the people behind the people behind it all.
In that vein, VanSanten plays Karen Baldwin, wife of prominent NASA astronaut Edward Baldwin (Joel Kinnaman). She supports Edward as much as she can from the ground, but she has problems of her own to attend to — problems she's willing to hide from him if it means he'll focus better. No spoilers beyond that, but bottling things up like Karen does rarely turn out for the best.
Shantel VanSanten will reunite with Shooter co-star Ryan Phillippe in the upcoming true crime drama American Murderer, and will continue to portray Karen Baldwin in For All Mankind seasons 2 and 3.