The Moment On The Alita Set That Rosa Salazar's Heart Exploded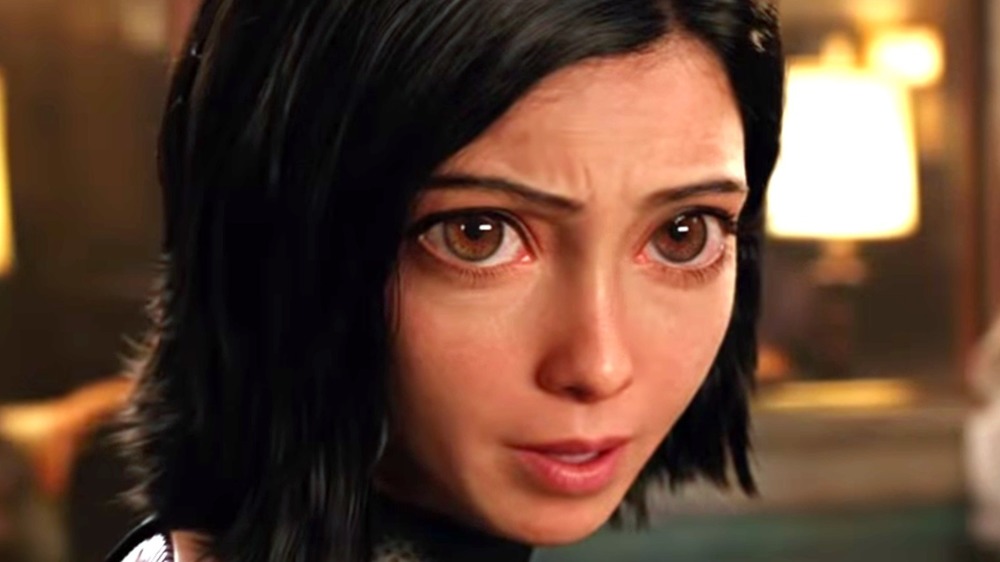 20th Century Fox
As the namesake protagonist in Alita: Battle Angel, Rosa Salazar gave an amazing performance that won over audiences and was even highlighted by numerous critics as one of the film's greatest strengths. Her performance-capture portrayal of Alita, an amnesiac cyborg who embarks on a journey of self-discovery and destiny, was action-packed but also moving. But there was one point during filming that deeply moved the actress herself. 
Alita: Battle Angel was directed by Robert Rodriguez and produced by James Cameron. It's based on a manga by Yukito Kishiro, who got the chance to visit the set and meet Salazar. During a 2019 interview to promote the film, Salazar recalled meeting Kishiro. As she greeted the manga creator with a friendly hug, he simply whispered in her ear, "Alita." Salazar said the moment nearly made her heart explode because it felt as if Kishiro was officially deeming her worthy of embodying Alita.
"It's almost as if he was meeting this character he'd been so close to for so long in real life," Salazar said. "That was such a gift. It made me feel as if I'd won an Oscar... It was almost like a validation: 'You are Alita.'"
Fans are still hoping for an Alita: Battle Angel sequel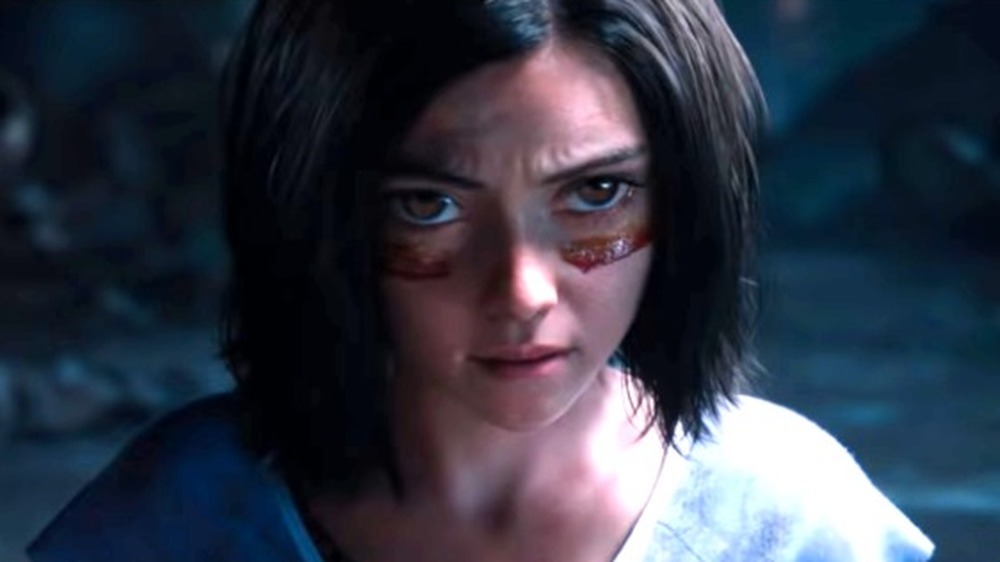 20th Century Fox
Alita: Battle Angel had an interesting trajectory upon its release. The movie had a dismal U.S. box office debut given its $170 million production budget, and although Salazar's performance was praised, overall reactions from critics weren't great. However, the film did manage to make $405 million worldwide and found a cult following. In October 2020, a fan campaign by the Alita Army — with support from director Robert Rodriguez and producer James Cameron — managed to get Alita back in select theaters (via TheWrap).
There's clearly demand from hardcore fans for a proper sequel, and Rodriguez and Cameron did originally envision Alita as a multi-part series, per Screen Rant. So is a sequel still in the cards? Not officially. However, Rodriguez is still hopeful that Alita's journey will live on thanks to streaming. He revealed his optimism for Alita to continue during an interview with Forbes, explaining that since Disney owns the movie (thanks to its acquisition of 20th Century Fox, the studio that originally produced Alita), a sequel could find new life on Disney+.
"I think anything is possible. Disney bought Fox, and they have Disney+, so that is worth the conversation," Rodriguez said. "I know other people would love to see another, and I would love to do another one. As far as where it would go or how it would be made, I think streaming has opened up many opportunities such as sequels."
There's no doubt that Alita could easily continue on a streaming service like Disney+. And considering the director already has experience with one of the platform's hit shows, thanks to Robert Rodriguez directing an episode of The Mandalorian, we wouldn't be surprised if something worked out.