The Cobra Kai Fan Theory That Connects Tory To The Next Karate Kid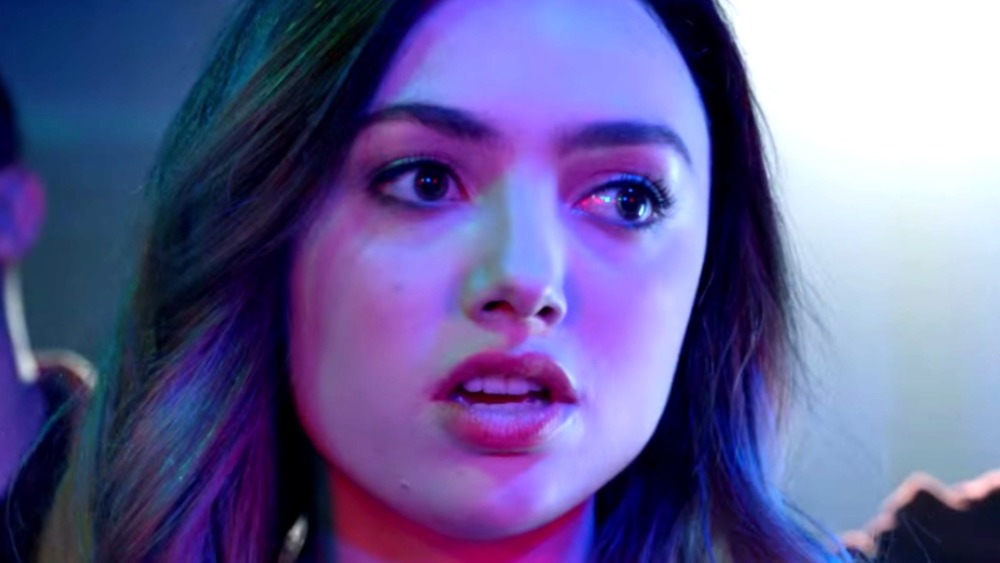 Sony Pictures Television
Cobra Kai revels in nostalgia and the past. While anyone could tune in for the first time and enjoy rival karate gangs wreaking havoc on the San Fernando Valley, the show goes to great lengths to utilize the mythos of the Karate Kid films that have come before. From Daniel LaRusso (Ralph Macchio) referencing how John Kreese (Martin Kove) hurt his knuckles in The Karate Kid Part II to the All-Valley Champ making the trek to Mr. Miyagi's (Pat Morita) homeland of Okinawa, the series doesn't discard what's happened before. Everything is important, helping to make the series feel richer. 
The first three seasons have primarily referenced the first two Karate Kid films, but there are still plenty of ways the writers of Cobra Kai can utilize the other sequels. For starters, the season 3 finale certainly seemed to indicate Terry Silver from The Karate Kid Part III would soon be entering the fold, but there's one other character fans have been dying to see return — Julie Pierce (Hilary Swank) from The Next Karate Kid. After three movies, Daniel stepped away from Mr. Miyagi's tutelage, and Julie stepped in the fill the void for this sort-of sequel. While critically-panned at the time of its release — it has a dismal 9% Fresh rating on Rotten Tomatoes — there's no doubt it would be intriguing to see an actor of Swank's caliber come back to one of her first roles to throw punches with the likes of Daniel and Johnny Lawrence (William Zabka). One theory even suggests she's already been introduced, though we haven't actually seen her face yet. 
Does Cobra Kai keep things all in the family?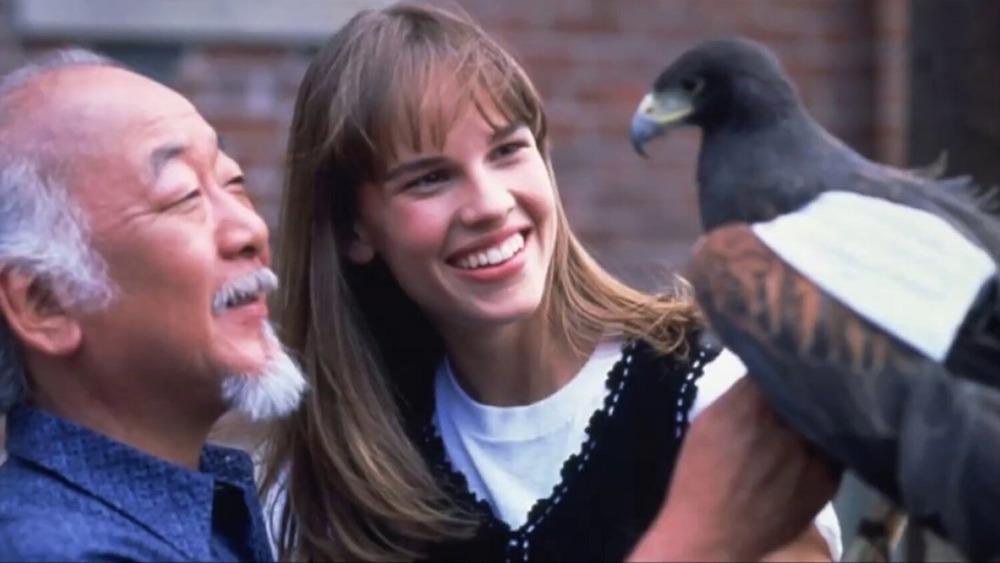 Columbia Pictures
Tory Nichols (Peyton List) injects some fresh blood into Cobra Kai season 2. While she starts off as a new love interest for Miguel Diaz (Xolo Maridueña), she soon shows her true nature when she catches Miguel kissing his former flame, Sam (Mary Mouser). Tory descends into full-blown villain territory for the third season — hunting down Sam and the rest of the students at Miyagi-Do whenever she has the chance — and proceeds to lay down severe beatdowns. Granted, the series does take efforts to humanize her a bit by revealing how she works multiple jobs to take care of her ailing mother, who's on dialysis. 
According to a theory presented by Screen Rant, Julie Pierce could very well be Tory's mother. It does seem weird that we haven't seen her face yet, especially since Tori lives with her, and several scenes have taken place at her apartment complex. It's possible those behind the scenes want to draw out the reveal so that they have a chance of actually getting Swank to come back for the series. Swank is a two-time Academy Award winner, and she's no stranger to Netflix: she appeared in the platform's original film, I Am Mother, as well as the series, Away, which was canceled after a single season. It seems like the Oscar-winner could have some time on her plate in the near future to pay a visit to Reseda. 
Under this theory, Julie could've married a guy with the last name "Nichols" and bonded with her daughter over karate, which is why Tory is such a proficient fighter already; however, the connection could go deeper. In The Next Karate Kid, Julie has anger issues stemming from her parents' untimely deaths. It's possible the apple hasn't fallen too far from the tree, as Tory clearly has a dark side. While Julie had Mr. Miyagi to set her on a better path, Tory has succumbed to the darkness Kreese offers at Cobra Kai. A potential reveal down the road could help set up a redemption arc for Tory as she realizes Miyagi-Do isn't her enemy after all.