Emma Watson's Manager Sets The Record Straight On Rumors Of Her Retirement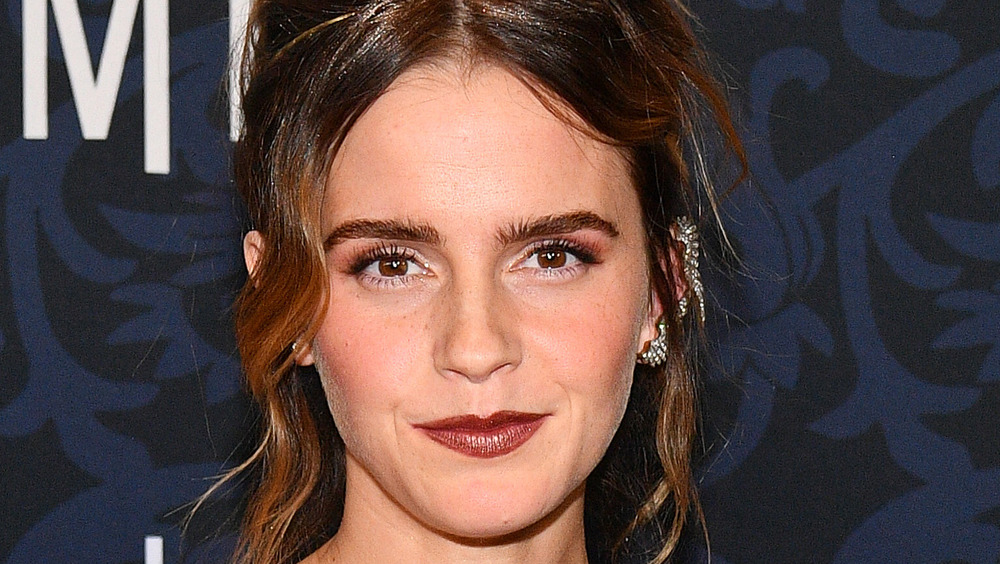 Dia Dipasupil/Getty Images
Emma Watson has had quite a busy career over the years — in more ways than one. Most recognize Watson from her first-ever acting role: as the wise-beyond-her-years witch Hermione Granger in the Harry Potter film series, which ran from 2001 to 2011. In the years since, however, Watson has become so much more than the wand-wielding character who launched her into the spotlight and made her a household name at a very young age. Not only has Watson gone on to star in films like The Perks of Being a Wallflower, playing Samantha "Sam" Button opposite Logan Lerman and the Flash actor Ezra Miller, and The Bling Ring, the project that allowed her to play a not-so-good character for the first time, but she has also lent her talents and international fame to various humanitarian causes as well. That includes being named a United Nations' Women Goodwill ambassador, spearheading the HeForShe campaign, and modeling for Burberry, among other notable fashion brands.
As one would expect, devoting so much of her time to causes outside the film industry doesn't leave much room in her schedule. Having not appeared in a big-screen production since starring as Margaret "Meg" March in director Greta Gerwig's 2019 hit Little Women – an adaptation of Louisa May Alcott's 1868 novel of the same name — Watson has left her devoted fans to wonder whether she might possibly be looking to cut down her time in front of the camera, or perhaps step away from acting altogether. 
This prospect became even more of a talking point when The Daily Mail published a report on February 20, 2021 that speculated on Watson's potential retirement from acting. Thankfully, Watson's manager has come out and put the final word on this ongoing saga — and spoiler alert: the word is good.
Emma Watson isn't done acting just yet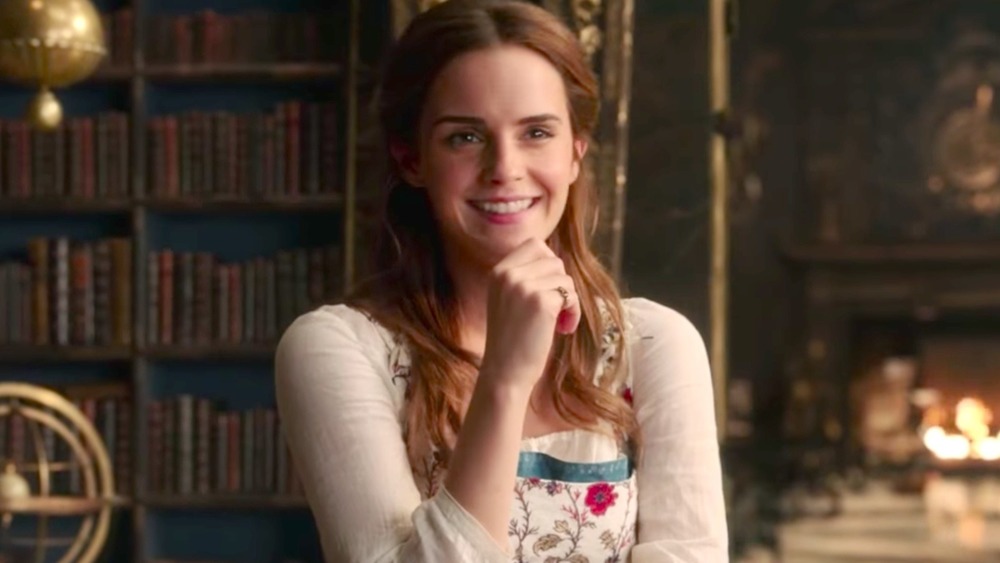 Disney
In The Daily Mail's original write-up, it was reported that Watson's agent apparently said she has gone "dormant," and that her publicist reportedly confirmed she "is not taking on new commitments." An anonymous source of The Daily Mail's further alleged that Watson would likely be settling down with her boyfriend (rumored to be her fiancé) Leo Robinton, whom she's been dating for the last year and a half. "'Emma has gone underground. She is settling down with Leo. They're laying low. Maybe she wants a family," the source claimed.
Understandably, this sent many of Watson's fans into a tailspin, taking to social media to express their dismay at the idea of Watson giving up acting forever. "Emma Watson is retiring? I'm genuinely so upset. She was my hero when I was younger, Hermione meant everything to me," one fan wrote on Twitter. Another added, "emma watson is retiring i am well and truly heartbroken."
Luckily for those who've loved Watson's work since her days at Hogwarts and those who only recently dove into her filmography alike, the reports that she's retiring aren't true. On February 25, 2021, Watson's manager, Jason Weinberg of Untitled Entertainment, issued a statement to Entertainment Weekly that put everyone at ease. "Emma's social media accounts are dormant but her career isn't," Weinberg said.
Weinberg didn't address the claims that Watson isn't currently looking for new projects to take on and that she's looking to slow the pace of her life down in order to spend more time with Robinton, but really, that information isn't anyone's business. If she wants to put a pause on reading, auditioning for, and accepting more movie (and even television) roles for the time being, that's her prerogative. The same goes for how she chooses to prioritize what seems to be a very important romantic relationship. 
When Watson will return to the silver screen or her various social media platforms remains to be seen. At any rate, she's one of the hardest-working individuals in Hollywood, and certainly fills her plate with other ventures in fields beyond acting and entertainment, as evidenced by the numerous causes she continually advocates for. If Watson chooses to take some time away from the hustle and bustle of show business to recharge and refocus, she should feel free to do so. There's no denying that Watson deserves it. And there's no denying that when she makes her much-anticipated big-screen return in whatever movie she takes on next, Watson will be celebrated with thunderous applause.