Exclusive Clip: Adam Pally's Kit Cloudkicker Makes A Cameo In DuckTales
Ready for the action and adventure to get kicked into overdrive on the next episode of DuckTales? You're in luck: Kit Cloudkicker's going to do just that when he (literally) flies in to DuckTales for season 3, episode 20.
In advance of its release, Looper is excited to share an exclusive clip from the upcoming episode, which is aptly titled "The Lost Cargo of Kit Cloudkicker!" and will air on Disney XD and DisneyNOW on Monday, March 1. 
In the thrilling new chapter of the animated series, The Mindy Project alum Adam Pally lends his voice to Kit Cloudkicker, a brown bear pilot who first appeared as a 12-year-old cub in the 1990 animated show TaleSpin. These days, Kit is all grown up and evading some pretty nefarious villains with his wit, confidence, and skills at the helm of a plane. 
"The Lost Cargo of Kit Cloudkicker!" will see Kit going plane-wing-to-plane-wing with Don Karnage (voiced by Jaime Camil), a fellow TaleSpin character who self-stylizes as a Napoleonic pilot and who flies an airship as the leader of a crew of air pirates. Don Karnage is hoping to steal from Kit, but he's no match for our hero. Kit keeps a cool head even as Don Karnage brandishes his shiny sword, making it clear that in the battle of two TaleSpin legends, Kit's the one to beat.
Adam Pally on playing TaleSpin legend Kit Cloudkicker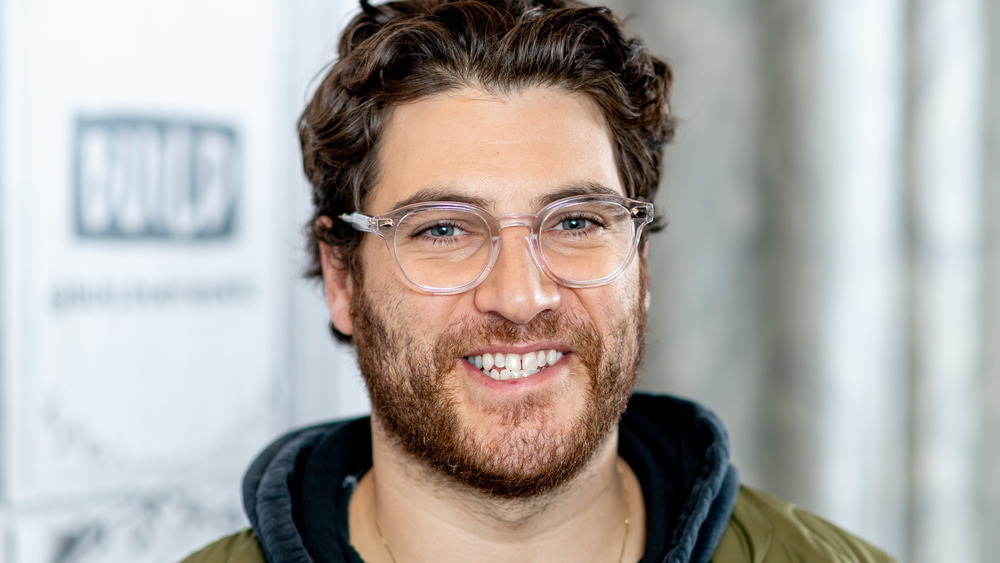 Roy Rochlin/Getty Images
With his DuckTales cameo, Pally follows in the footsteps of both R. J. Williams and Alan Roberts, who voiced the young Kit Cloudkicker in several episodes of TaleSpin back in the day. You likely recognize Pally's face from his roles as Max Blum in Happy Endings, Dr. Peter Prentice in The Mindy Project, and Dan Chambers in Making History, as well as from his work in films like Band Aid, Dirty Grandpa, Slow Learners, Iron Man 3, and Sonic the Hedgehog – but Pally is certainly no stranger to voice-acting. He's lent his pipes to BoJack Horseman (as Trip), Regular Show (as Party Horse #42699), and Crossing Swords (as Broth), among many other projects. 
For Pally, voicing Kit Cloudkicker in DuckTales, reboot of the original series from 1987, was a total blast. "It was really fun to play Kit, a character I remember loving in my youth," he shared with Looper. "DuckTales is a great show for kids with a great cast that I was lucky enough to be a small part of."
The next episode of DuckTales will also follow Della (Paget Brewster), Dewey (Dewey Duck), and Huey Duck (Danny Pudi) as they "recruit a showboating pilot to take them to an island full of monsters in search of a missing mystery, unaware that Don Karnage is hot on their tails." Tune in to the episode on Monday, March 1 at 7 PM ET/PT on Disney XD and DisneyNOW.