Why Kelly Anne Van Awken From Queen Of The South Looks So Familiar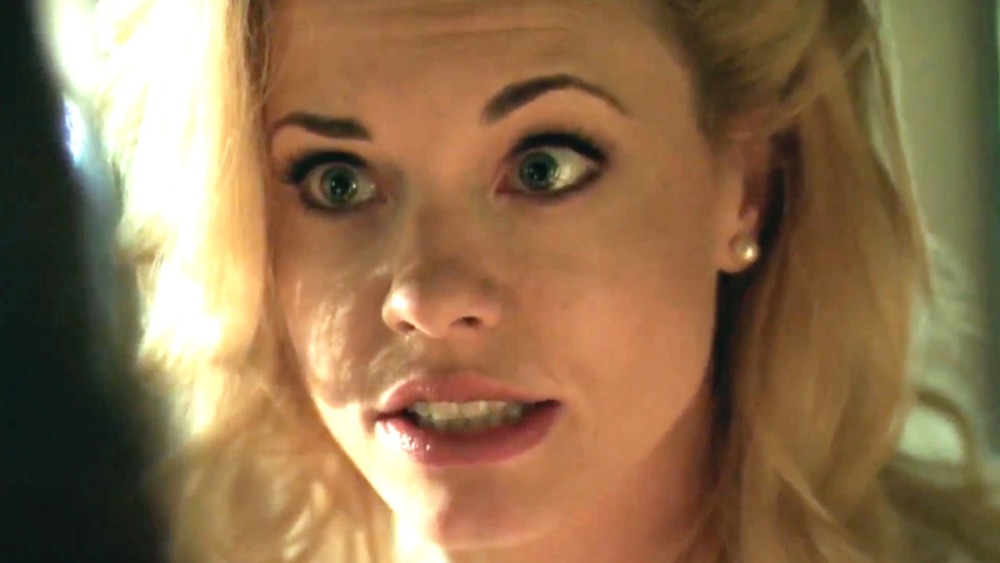 USA
Many different television series have faced delays because of the coronavirus, leaving fans waiting patiently for new seasons of their favorite shows. For USA's Queen of the South, a crime drama about a woman forced to be a drug runner who slowly works her way up to be the boss of a drug smuggling empire, season 4 aired all the way back in August of 2019. Initially, the network planned to start production for season 5 in early 2020, but that didn't go according to plan. Queen of the South's fifth season was able to finally go into production in the fall of 2020, so fans can expect to see new episodes hopefully premiering in mid-to-late 2021. Better late than never, right?
Queen of the South stars Alice Braga as Teresa Mendoza, a woman who becomes entrenched in the drug trade after the murder of her lover. Through her personal strength, wit, and adaptability, Teresa manipulates the system that enslaves her and becomes a queen in the drug industry. The series also stars Veronica Falcón as Camila Vargas, Peter Gadiot as James Valdez, Hemky Madera as Pote Galvez, and Molly Burnett as Kelly Anne Van Awken, the wife of an influential businessman in Dallas who becomes a key part of Teresa's team. 
Queen of the South viewers may find Burnett's face familiar, as the talented actress has been working since 2007 with major roles in a number of popular television shows. Not quite sure where you've seen her before? Let us help you out.
Molly Burnett made her mark in the soap opera genre as Melanie Jonas in Days of Our Lives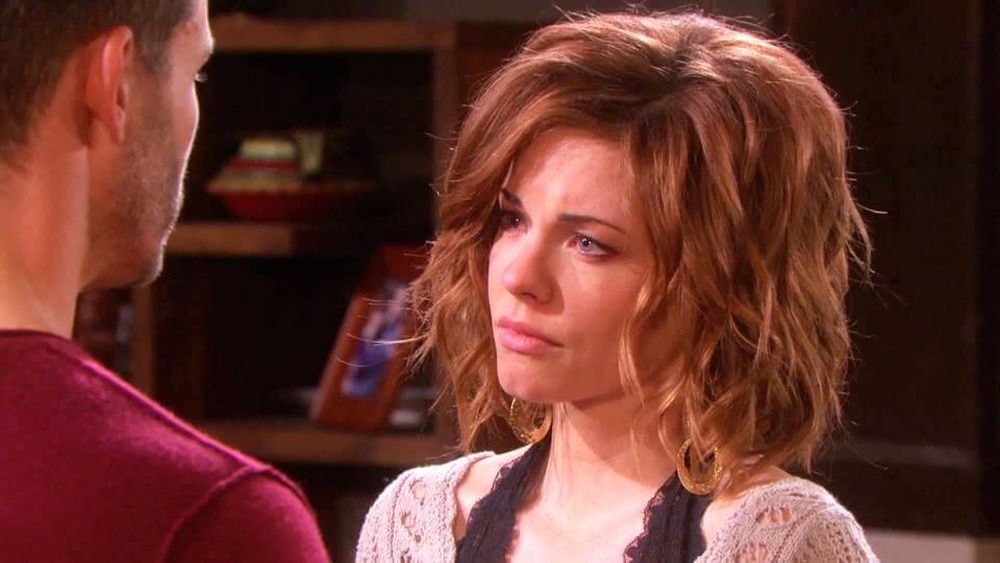 NBC
In her first major role that lasted for eight years and 689 episodes, Burnett played Melanie Jonas on the soap opera Days of Our Lives from 2008 to 2016. Known as a party girl who charms and manipulates men, Melanie is a troubled young woman who steals from those around her, taking everything from a small diamond bracelet to a man's whole bank account. She also goes through a few difficult relationships throughout her time on the show, getting engaged to Philip Kiriakis and falling in love with Nathan Horton.
One of the character's biggest storylines revolves around the true identity of her parents. After the person she thinks is her father is murdered, Melanie discovers that a doctor at the local hospital named Daniel Jonas is her true father, and Carly Manning is her mother. This leads to her biological mother's stalker kidnapping Melanie. Over the course of her time spent on Days of Our Lives, Burnett was nominated for two Daytime Emmys for Outstanding Younger Actress in a Drama Series, in both 2010 and 2012. She was a regular on the show from 2008 to 2012, but appeared sporadically until 2016.
Molly Burnett guest-starred as the devious Nina Moore in CSI: Cyber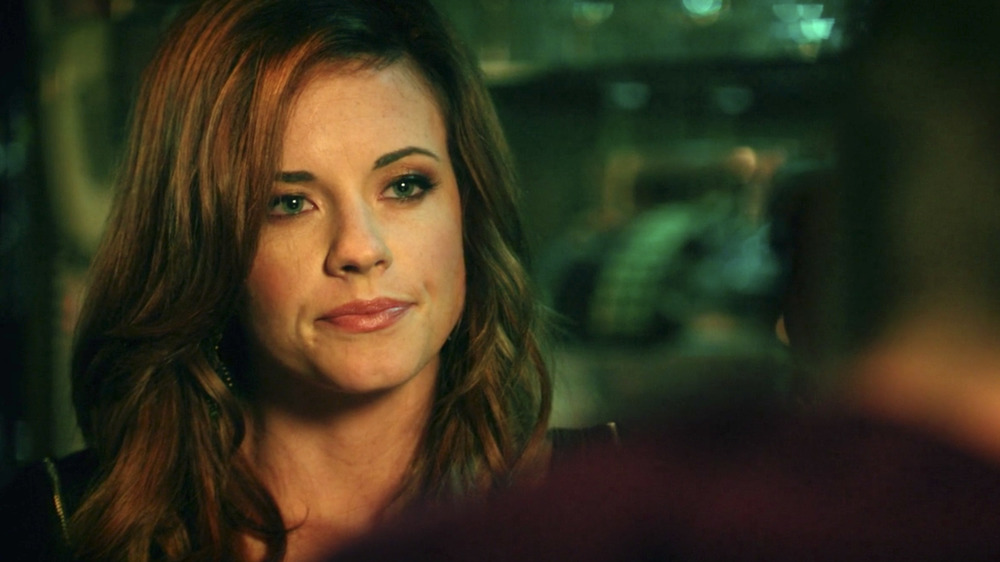 CBS
In 2015, Burnett had a guest character arc on CSI: Cyber, the second and final spinoff in the CSI: Crime Scene Investigation franchise that began all the way back in 2000. The spinoff series stars Patricia Arquette as FBI Deputy Director Dr. Avery Ryan, and Ted Danson as Director of Next Generation Cyber Forensics D.B. Russell, respectively. The rest of the cast includes James Van Der Beek as FBI Agent Elijah Mundo, Shad Moss (commonly known as Bow Wow) as Brody Nelson, and Hayley Kiyoko as Raven Ramirez. As the title would suggest, the FBI team focuses on solving cyber crimes throughout the US.
Burnett joined the series during its second season as a recurring antagonist named Nina Moore. She is introduced in the first episode of season 2 as a bartender who consoles Mundo, whose father is dying of cancer. Later on in the season, Mundo realizes that $5,000 has been charged to his card and he accuses Nina of doing it. After denying the claim, Nina then begins stalking Mundo by finding his address, befriending his estranged wife, and getting invited to his home. This quickly escalates, leading to a standoff between Mundo and Nina, with the latter holding a gun. Thankfully, Russell arrives in time and kills Nina to protect Mundo and himself.
CSI: Cyber was cancelled after two seasons, and Burnett's character Nina in CSI: Cyber was the last villainess of the entire franchise.
Molly Burnett stepped in as Maxie Jones on General Hospital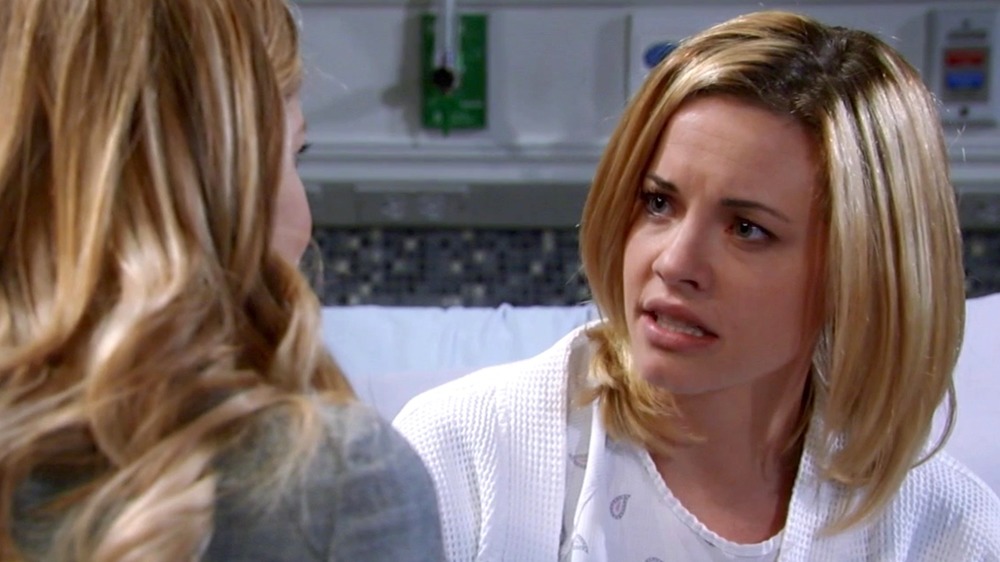 ABC
When General Hospital mainstay Kirsten Storms had to take a break from the series due to skin issues caused by stress, Burnett was the person they called to fill in. With her extensive history working on Days of Our Lives, she was the obvious choice to quickly pick up a character as iconic as Maxie Jones during General Hospital's time of need. In 2016, Burnett temporarily replaced the actress as Maxie. And while Maxie has been portrayed by a handful of actresses, Storms is arguably the most well-known face of the character.
Maxie is the daughter of Felicia and Frisco Jones, but she's mainly raised by Mac Scorpio. Over the years, Maxie was involved in a couple car crashes, fell down the stairs and faked a miscarriage, underwent a heart transplant procedure, and was held hostage — many times. During Burnett's stint as the character, Maxie got engaged to Nathan West and was terrorized by his ex-wife Claudette.
Although Burnett only appeared as Maxie for nine episodes in 2016, she was called to sub in once again in 2018 when Storms had to be away from the show for a few episodes. Clearly Burnett is a dependable soap opera veteran, and fans of General Hospital approve of her stepping in to play Maxie whenever Storms needs a break.
Molly Burnett portrayed a young woman named Laura looking for love in Relationship Status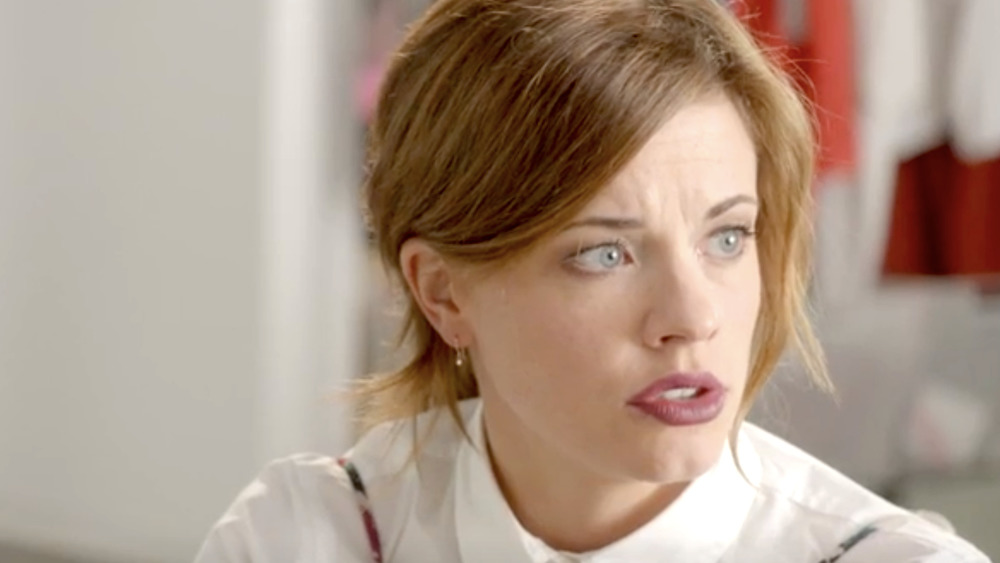 Verizon/Go90
Burnett's most recent major role was playing a character named Laura on the romantic comedy series Relationship Status. Executive produced by Milo Ventimiglia of This Is Us, the series aired for three seasons through 2016 and 2017 on Verizon's mobile video app Go90. The series stars Kristen Gutoskie, Christine Ko, Rita Volk, Brant Daugherty, and many more familiar faces, and is about a group of 20- and 30- somethings navigating the complex and tedious world of dating in the modern age. Burnett's performance as Laura earned her another Daytime Emmy nomination.
Unfortunately, Relationship Status fell with Go90. The mobile-only streaming app was unable to build up a huge viewership for the service, and it officially shut down in 2018 (via Variety). Much like Quibi, Go90 failed to become a rival to Netflix. As a result, a number of fantastic projects and series were unable to continue. But based off of Burnett's success in her career so far, we have a feeling we'll continue to see much more of her in the years to come.