Why James On Queen Of The South Looks So Familiar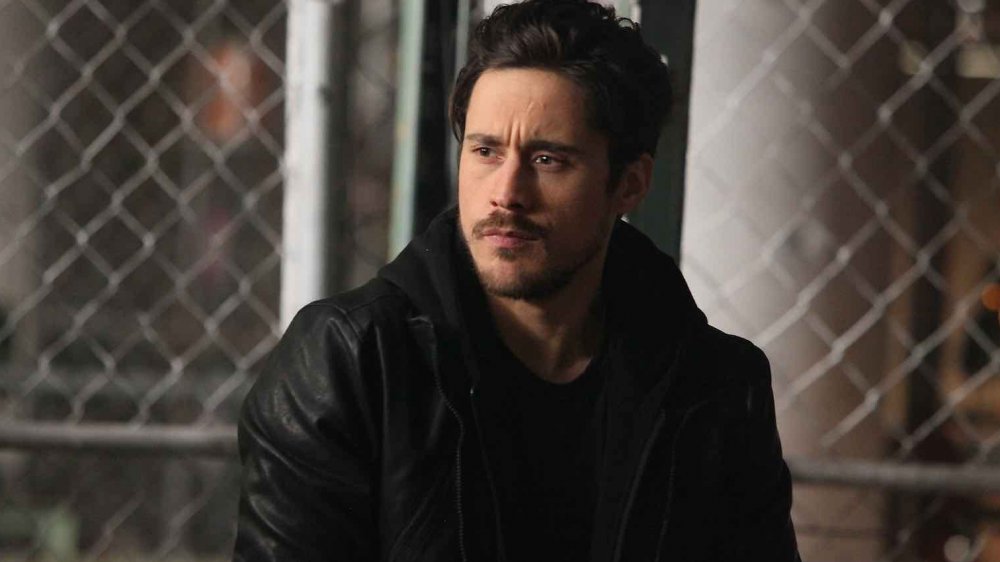 USA Network
We're all familiar with the term "drug kingpin," but what about a queenpin? That's the slang term for a woman who runs a drug cartel, and it's also the basis of USA Network's crime drama series Queen of the South.
Enter Teresa Mendoza (Alice Braga), who ascends through the ranks to become one of the most powerful drug lords in the southern United States. But she can't do it alone, which is where handsomely hard-edged James Valdez comes in to lend a helping hand.
An adaption of the Telemundo telenovela La Reina del Sur — which is, in turn, based on the best-selling novel of the same name by Arturo Pérez-Reverte — Queen of the South follows Teresa as she flees Mexico to the United States after her drug-dealing boyfriend is allegedly murdered. There, she unwittingly teams up with up-and-coming drug trafficker Camila Vargas (Veronica Falcón) to learn the tricks of the trade and seek revenge on the cartel that she believes killed her boyfriend.
James starts off as Camila's right-hand man but soon grows fond of Teresa, and the two share a complicated relationship as amorous accomplices. And the good-looking actor who plays Teresa's partner in crime? His name is Peter Gadiot, and here's why he looks so familiar.
Peter Gadiot went to Wonderland once upon a time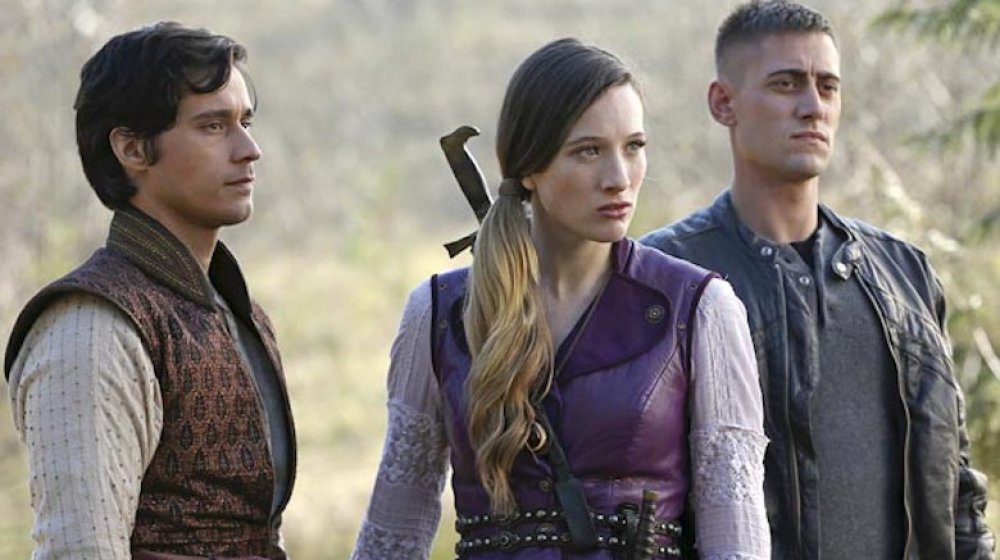 Disney/ABC
The TV series Once Upon a Time is set in the fictitious town of Storybrooke, Maine, where all the residents are fairy tale characters whose memories have been wiped by an Evil Queen. The show, which ran for seven seasons, was a big hit for ABC, which decided to capitalize on its popularity by creating a spin-off, Once Upon a Time in Wonderland.
As the name suggests, Once Upon a Time in Wonderland is based on the classic Lewis Carroll novels Alice's Adventures in Wonderland and Through the Looking Glass. However, the series is set in present-day Wonderland, which has fallen victim to a dark curse. In it, Gadiot plays Cyrus, aka the Genie of the Lamp, Alice's kidnapped lover whom Alice (Sophie Lowe) sets out to rescue. This is essentially the driving storyline of Wonderland.
While Once Upon a Time in Wonderland only lasted for one 13-episode season, it furnished Gadiot with his first high-profile role and provided him a much-needed foot in the door in Hollywood.
Peter Gadiot has appeared in some other high-profile projects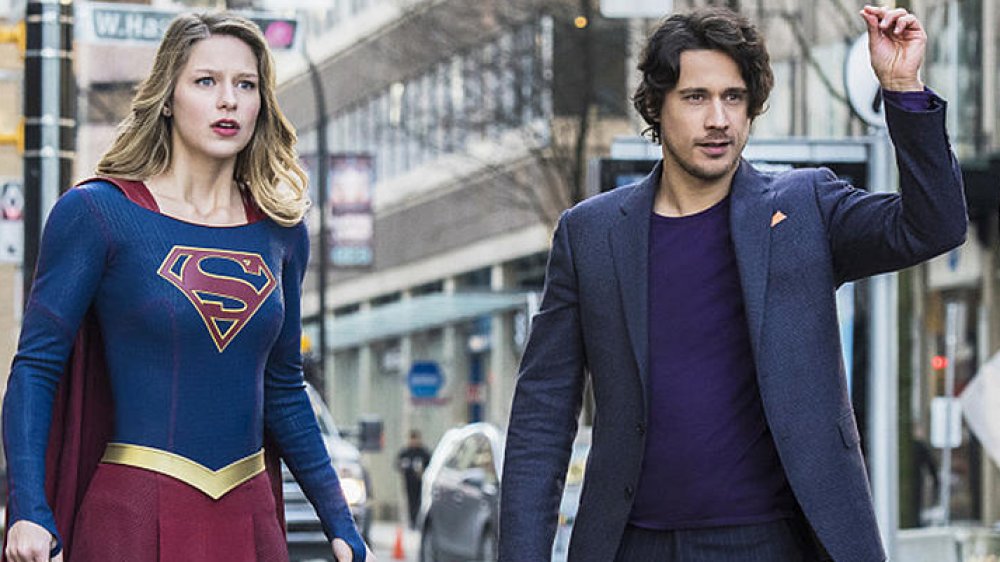 The CW/Warner Bros. Television
Before landing the pivotal role on Once Upon a Time in Wonderland, Gadiot had mainly appeared in British film and on TV shows. His very first part was on the sitcom My Spy Family, on which he made a one-off appearance. He was then seen on the cult college dramedy Fresh Meat for three episodes.
In between those shows, Gadiot starred in two low-budget horror films. First, the British flick 13 Hours, which revolves around a beast-like creature slowly picking off a group of 20-somethings, then the German Forbidden Girl, which follows a man (Gadiot) on the brink of madness who encounters a witch.
After Once Upon a Time in Wonderland, Gadiot had a recurring role on the El Rey Network's Matador, about a soccer player-turned-CIA agent (Gabriel Luna), and appeared on the Ben Kingsley-starring Spike TV miniseries Tut, about Egyptian pharaoh Tutankhamun.
While concurrently working on Queen of the South, Gadiot made a two-episode guest appearance on Supergirl as Mister Mxyzptlk, and starred in the American horror film Velvet Buzzsaw alongside Jake Gyllenhaal and John Malkovich.
Peter Gadiot starred in several short films for Prada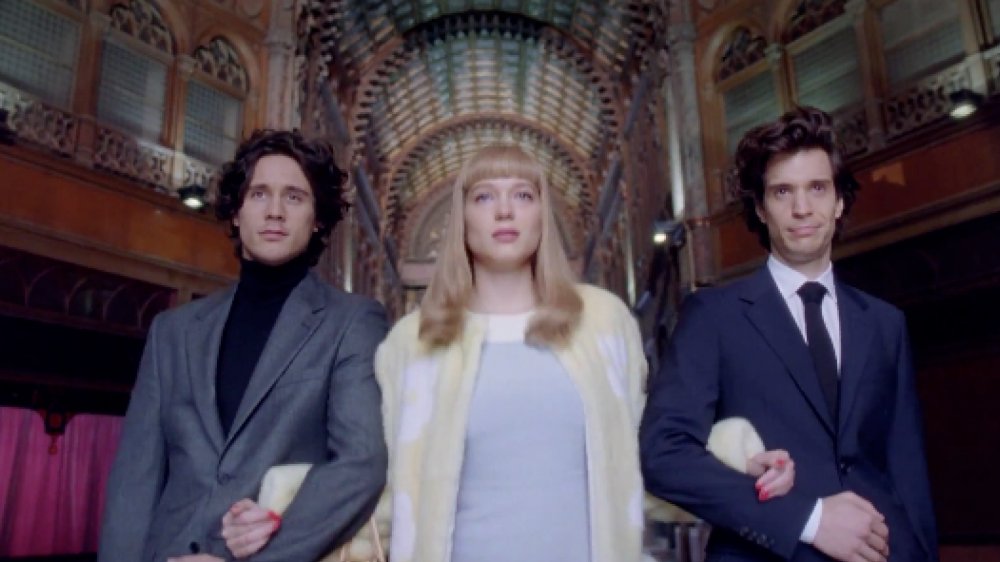 Prada
In 2013, around the same time he landed his big break on Once Upon a Time in Wonderland, Gadiot starred in a trilogy of short films for Prada's Candy perfume.
The Italian luxury fashion brand — best known for handbags, shoes, and accessories — teamed up with filmmakers Wes Anderson (Rushmore, The Grand Budapest Hotel) and Roman Coppola (Moonrise Kingdom, The Darjeeling Limited) for a trilogy of short films cheekily promoting their Candy perfume.
Gadiot stars as one of two men vying for the affection of a woman named Candy (Léa Seydoux), who is unable to choose between the two best friends and basically dates them both.
Of working with the famed filmmakers, Gadiot told Monrowe Magazine: "It was great. It's really interesting how different directors work and how they collaborate and communicate. Wes is so particular. As we know, his visions are so unique and no one else can really formulate and work it but him. He knows exactly what tempo he wants you to walk through the door. The good thing about him is that he has such a great body of work that you inherently and explicitly trust him. That trust is wonderful for an actor and you can find freedom within the boundaries that he gives you."
Peter Gadiot has been in numerous stage productions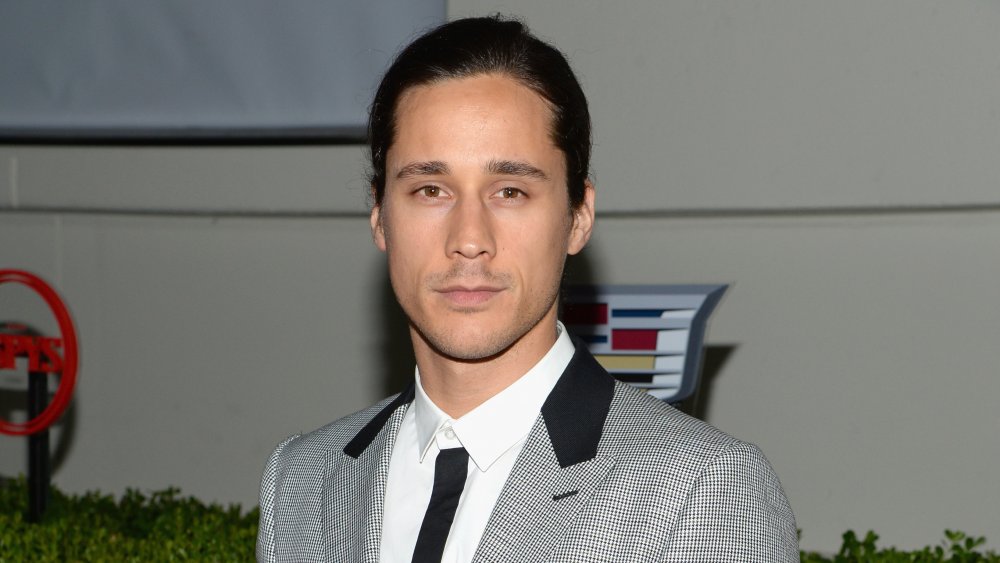 Michael Kovac/Getty Images
If you're an avid theater fan, you may have caught Gadiot onstage at some point, as he has performed in several theater productions around the world. He has played the genie in Aladdin in England and Petruchio from Shakespeare's Taming of the Shrew in Washington, D.C., among others.
A classically trained actor, Gadiot attended the prestigious Drama Centre London and got his start in the theater world before making the leap to film and TV in his mid-20s. He credits a serendipitous encounter with a next-door neighbor for inspiring his acting career.
Gadiot told The Last Magazine, "We moved to a new house when I was seventeen and my next-door neighbor was auditioning for drama school and I thought I'd give it a try, so I signed up to a six-week course. Basically I was like a duck to water. I absolutely adored it."
Luckily for Gadiot — and fans of Queen of the South — that six-week course has turned into a rising acting career that shows no signs of slowing down.