The Real Reason Ink Master: Angels Was Canceled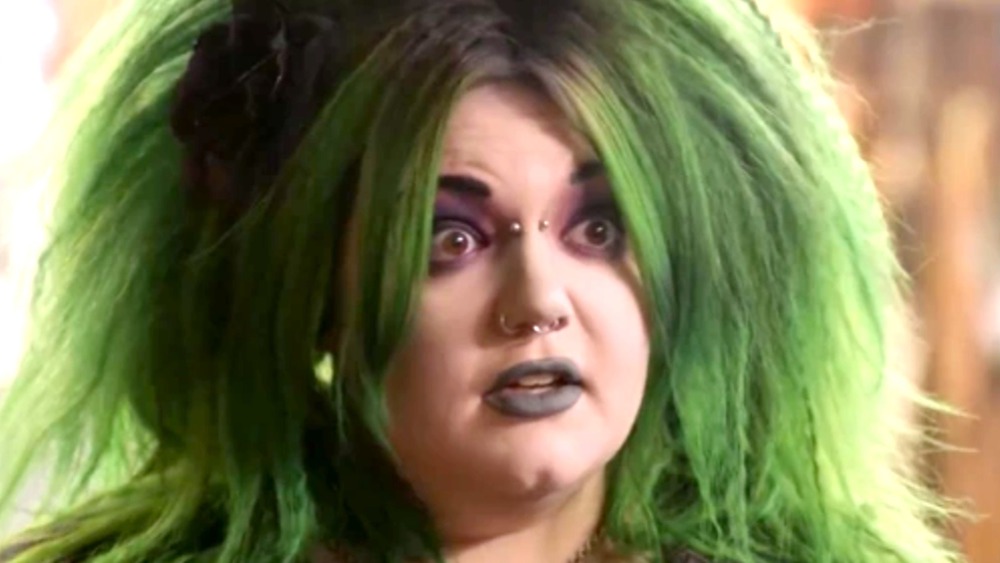 Paramount Network
Ink Master, the hit reality series about a competition to find the best tattoo artist, premiered on Spike in 2012 and ran for 13 seasons, ending in 2020. Throughout the run, there have been a variety of great contestants, interesting clients, and a bunch of entertaining guest judges. Ink Master built up a huge fanbase, and Paramount Network (previously known as Spike) aimed to take advantage of that by creating a spinoff show called Ink Master: Angels.
Premiering in 2017, the series stars notable tattoo artists and previous contestants on Ink Master — Ryan Ashley Malarkey, Kelly Doty, Nikki Simpson, and Gia Rose. All four hosts were contestants on season 8 of the original series, with Malarkey winning the season and the title of Ink Master. On Ink Master: Angels, the women travel around the country competing against various tattoo artists who want to earn a spot on a future season of Ink Master. The spinoff series ran for two seasons and 22 episodes before it was canceled by Paramount Network.
But why exactly did the network pull the plug on Ink Master: Angels? Let's take a look at everything that factored into the show's end.
Paramount Network decided to shift away from television to focus on film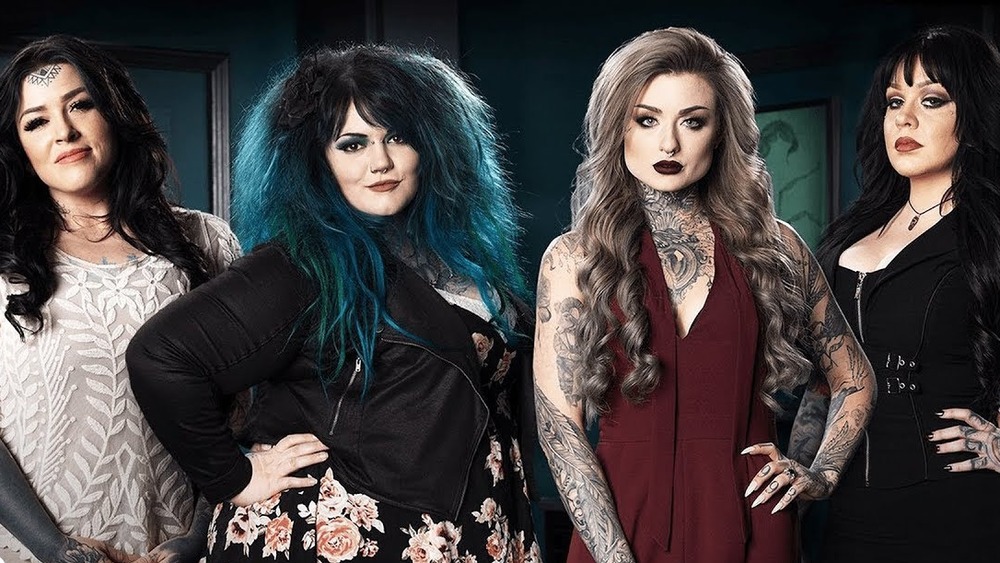 Paramount Network
Probably the most influential factor in Ink Master: Angels' cancellation is Paramount Network's decision to focus more on movies. From 2003 to 2018, the channel was known as Spike and the content leaned toward action and masculine programming, catering to a very specific audience. In 2011, Spike wanted to broaden their audience by turning to reality television. This led to shows like Ink Master, Bar Rescue, Lip Sync Battle, and others. The decision to move forward with Ink Master: Angels was likely in line with this vision. Unfortunately, it started airing right when Spike decided to completely shift its focus, changing the name from Spike to Paramount Network.
The rebranding came about in 2018 in order to more strongly associate the channel with Paramount Pictures. Paramount Network began ordering new original content that would position it as a premium basic cable channel similar to AMC. This new batch of programming included Waco and Yellowstone. Considering this new image that the channel was trying to inhabit, Ink Master and its spinoffs, including Ink Master: Angels, clearly didn't fit. Paramount Network canceled Ink Master: Angels in 2018, but Ink Master managed to survive for two more years before being axed in 2020. This is likely due to the original series' huge success, but as Ink Master: Angels was a series that sourced contestants for the main show, its cancellation should've been a clear sign of what was to come.
Gia Rose had to leave the show during filming due to health issues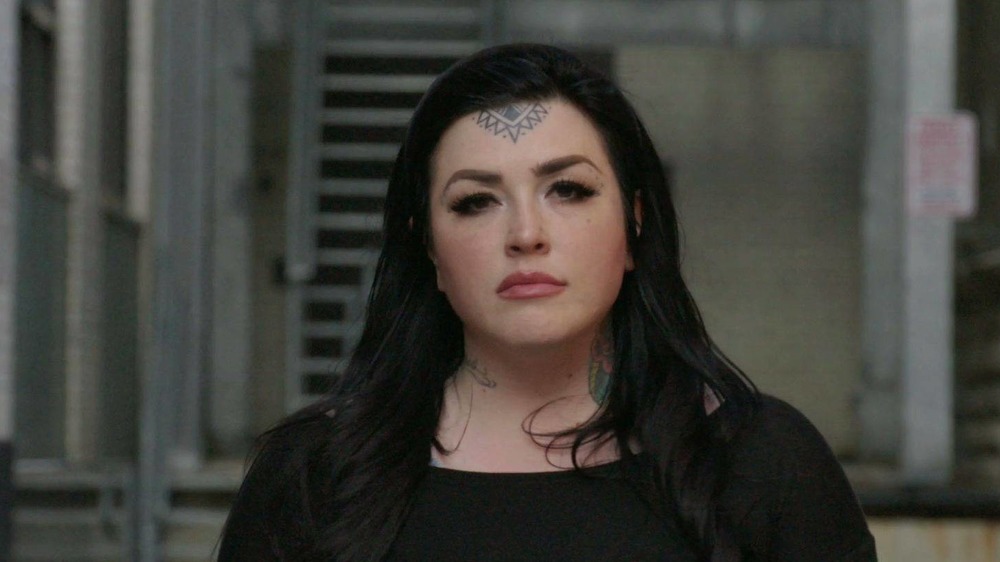 Paramount Network
Although Ink Master: Angels is generally described as having three main hosts, Malarkey, Doty, and Simpson, it began with a fourth judge — Rose. During the first season of the show, Rose faced health issues and had to be rushed to the hospital during filming. She only appeared in five episodes before vanishing from the series altogether, leading fans to worry. Rose made an announcement on her social media accounts stating that she was exiting the show and would not be returning due to health concerns. 
In 2014, Rose was diagnosed with an aggressive form of cervical cancer. While she fought through treatment and came out on top, the experience resulted in other health issues that made her time filming Ink Master: Angels difficult. Due to the physical and mental effects of her past cancer treatment, Rose, following the advice of her doctor, decided to focus on her health and leave the reality series.
Although Rose's departure didn't have a huge effect on Ink Master: Angels' production, Rose's fans greatly missed the tattoo artist. Without her on the show, the dynamic of the judges changed, and everyone had to adjust.
The show had unlikable contestants and faced a lot of sexism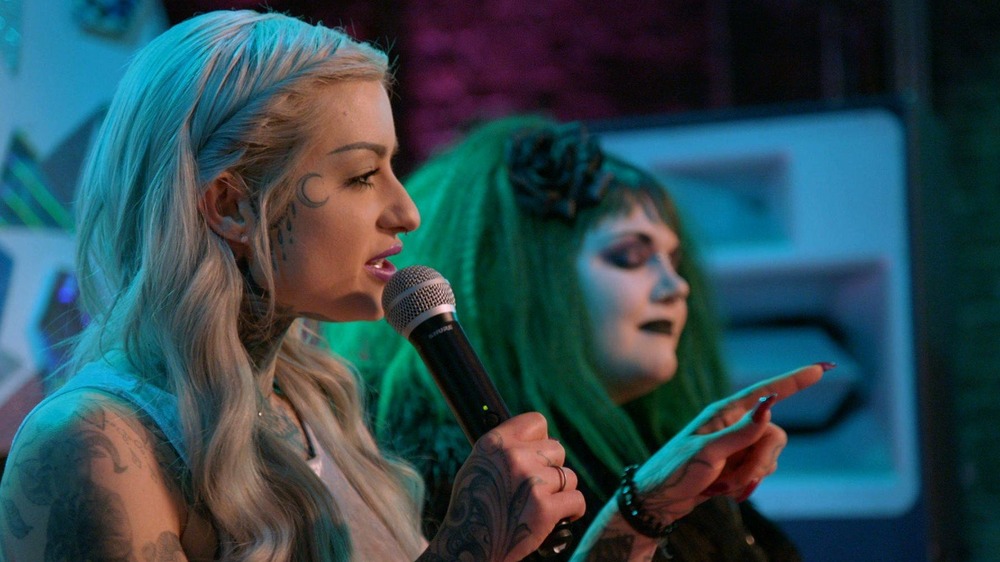 Paramount Network
Alongside the switch in focus for Paramount Network, the feedback from the Ink Master community was likely the biggest factor in Ink Master: Angels's cancellation. The spinoff series was born after season 8 of Ink Master, when four female contestants created an alliance and supported each other all the way to the finale. This was extremely well-received by female viewers, and Ink Master: Angels intended to take advantage of that. Unfortunately, the women's talent and charisma still had a lot of intense sexism to fight against from both the tattoo industry and the fanbase.
Malarkey, Doty, Rose, and Simpson have spoken in the past about how male-dominated the tattoo industry is, and this extends to fans of Ink Master. In an interview with Tattoo Snob on YouTube, Rose spoke about the horrific reactions she and her fellow female competitors experienced during their time on Ink Master. "I received physical threats—I received rape threats. I was blown away by the straight-up hate," she said. 
In their season of Ink Master, the women succeeded by teaming up against a show, an industry, and fellow contestants all working against them. For the women of Ink Master, "the show wasn't about the individuals; it was about all of them helping to get at least one of them — any of them — to the top" (via Wired). While they were celebrated on the original competition series, much of the sexist attitudes and disrespect of the tattoo artists' legitimate talent and authority returned in Ink Master: Angels. Add to that a group of contestants that fans found annoying and unlikable, and the spinoff was fighting a losing battle from the beginning.