What Is The Song In The Army Of The Dead Trailer?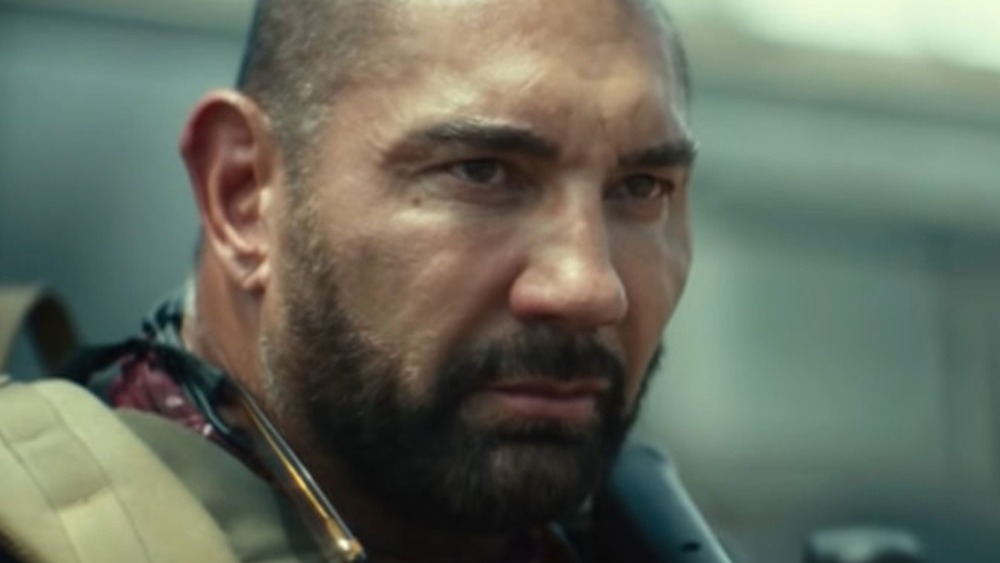 Netflix
The trailer for Zach Snyder's much-anticipated zombie movie Army of the Dead was released on Feb. 25, and the clip leans into the Las Vegas of it all. The casino hotel has an all-you-can-eat buffet ... of brains!
Army of the Dead finds Snyder returning to his roots — his debut film was 2004's Dawn of the Dead, a remake of George Romero's 1978 zombie horror classic. Army of the Dead does not appear to be a sequel to Snyder's earlier film, though, despite its similar title. Army is an action-packed heist film that follows a team of mercenaries as they attempt to rob a Las Vegas casino during a zombie outbreak. It's a dangerous mission, and you have to wonder if it's even worth it. Money is pretty useless during a zombie apocalypse, you know? So there must be something really special secretly stashed in the casino's vault. Something like the Snyder Cut.
The cast is led by Dave Bautista and also includes Ella Purnell, Ana de la Reguera, Matthias Schweighöfer, Nora Arnezeder, Hiroyuki Sanada, Raúl Castillo, Michael Cassidy, and Fear the Walking Dead's Garret Dillahunt, a man who knows a thing or two about zombies. The film will be released on Netflix this spring.
The trailer features a lot of Las Vegas flavor, including many shots of slot machines, an Elvis impersonator zombie, and iconic Vegas locations getting blown to smithereens. It's soundtracked by a remix of a gambler's theme song. The song in the Army of the Dead trailer is "Lucky Day," as sung by Judy Garland.
Do you feel lucky?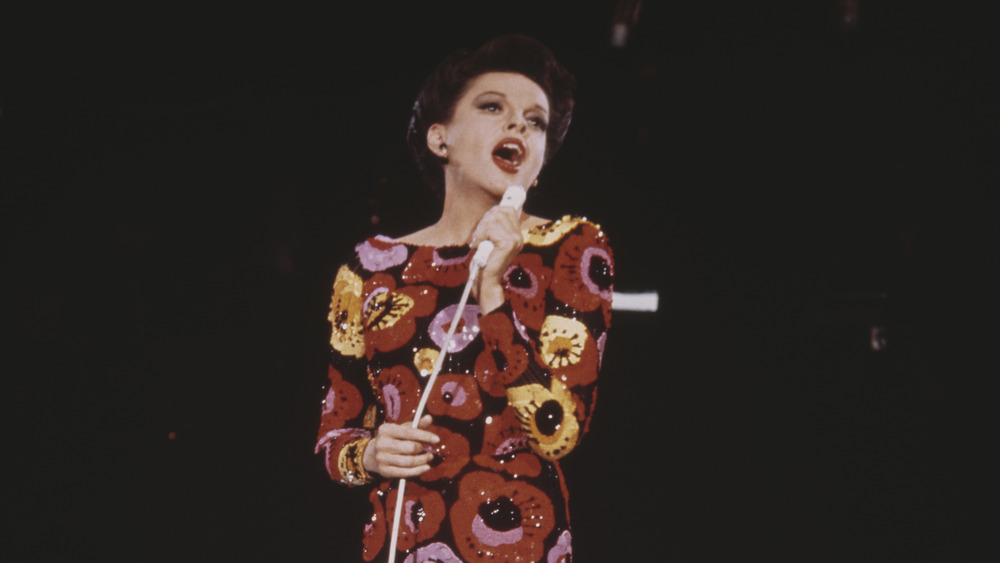 Keystone/Getty Images
"Lucky Day" is an old standard that's been recorded by many different artists, arguably most famously by Judy Garland, the legendary singer and actress. She recorded it as a single in 1956, which was included on her album Judy. You can watch a video of her performing it on The Judy Garland Show in 1964 on YouTube. Other performers who have recorded versions of the song include Ruth Olay, Ronnie Hilton, and Petula Clark.
The song was written in 1926 by Buddy DeSylva, Lew Brown, and Ray Henderson for the Broadway revue George White's Scandals, where it was performed by master of ceremonies Harry Richman. According to classicthemes.com, it was used as a theme for the popular NBC radio and television music countdown show Your Hit Parade, which was sponsored by Lucky Strike cigarettes.
The song's simple lyrics describe being in love with someone so amazing that you think it has to be luck that got you there. "I find a horseshoe, couldn't go wrong, and then of course you happened along," Garland sings. The lyrics could also easily apply to luck in gambling, which is how the song is being ironically used in the Army of the Dead trailer.
Army of the Dead hits Netflix on May 21, 2021.