The Rugrats Are Back In This Sneak Peek At Nickelodeon's Paramount+ Revival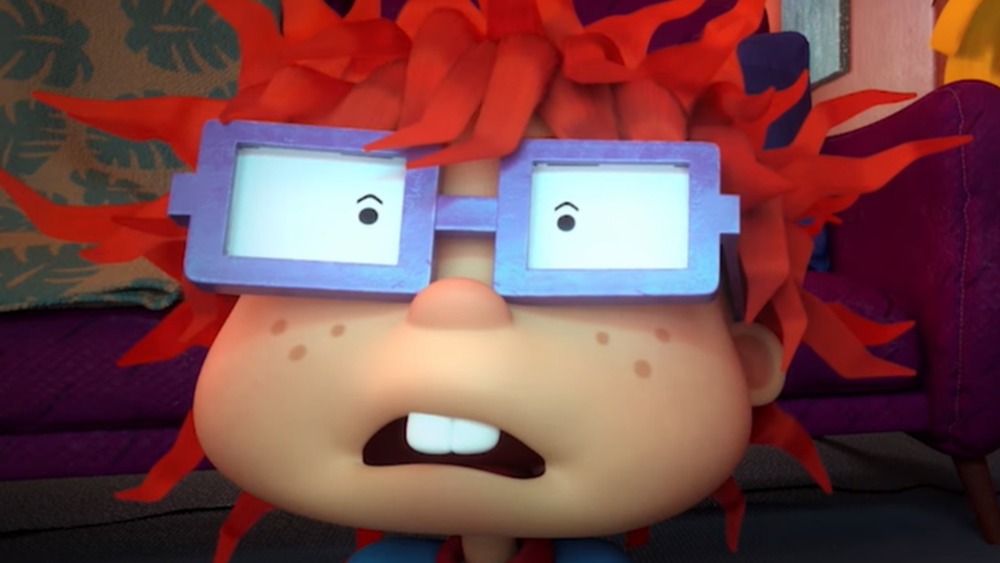 Paramount+
As if the streaming world couldn't get any more saturated, ViacomCBS is gearing up to toss a new platform into the mix. On February 24, 2021, the media conglomerate unveiled its plan to replace its existing streaming service, CBS All Access, with the newly christened Paramount+ (via Polygon). In addition to the wide array of television shows and movies it'll carry over from the legacy streamer, the tweaked subscription service will also include a fair amount of original programming, ranging from Star Trek spinoffs (maybe they'll revive some of these discarded stories?) to a reinvention of Criminal Minds. Among the more notable things to watch out for is the relaunch of the classic Nickelodeon cartoon, Rugrats.
To coincide with the announcement that Tommy Pickles (voiced by E. G. Daily), Chuckie Finster (Nancy Cartwright), and the rest of the Rugrats gang are returning to TV, the Paramount+ YouTube channel released a brief teaser. As evidenced by the flat screen on the wall, this Rugrats rendition appears to be set in the modern day, with the main cast of characters retaining their age from the previous incarnation of the show. The teaser shows some classic back-and-forth between Chuckie and Angelica (Cheryl Chase), who attempts to trick the young boy into fetching her some snacks. Seeing as he's a toddler, he doesn't quite grasp her request, causing her plan to fall apart.
For fans of the iconic Nicktoon, the Rugrats' comeback is cause for celebration. However, the reboot is just the tip of the iceberg when it comes to Paramount+'s Nick-based exclusive content.
Paramount+ plans to go all in with Nickelodeon nostalgia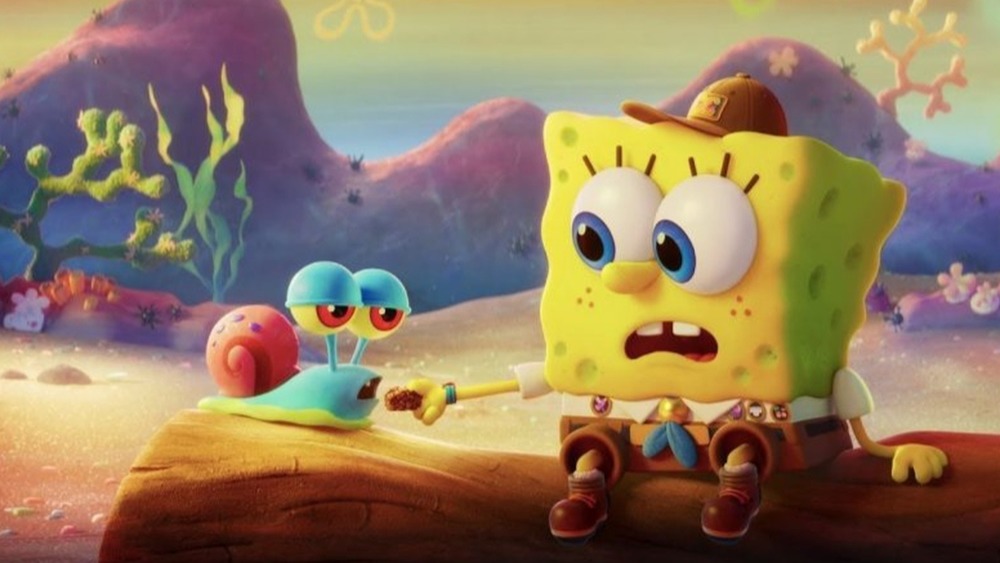 Paramount+
Aside from Rugrats, Paramount+ is reaching back into the classic Nickelodeon catalog to beef up the family-friendly portion of its library. First and foremost, the long-awaited SpongeBob SquarePants prequel series, Kamp Koral: SpongeBob's Under Years, will debut on the streamer in the near future. It will tell stories from the titular sponge's youth, featuring his earliest run-ins with familiar Bikini Bottomites like Squidward Tentacles (Rodger Bumpass) and Patrick Star (Bill Fagerbakke). 
Also, the ever-popular world of Avatar: The Last Airbender is set to undergo a major expansion, courtesy of the recently established Avatar Studios. The division is set to create more content based on the legendary animation, including animated series for Paramount+ as well as an animated theatrical film. Additionally, an iCarly continuation is in the early stages of production, with the story set a decade after the program concluded. The likes of Miranda Cosgrove (Carly Shay), Jerry Trainor (Spencer Shay), and more are set to reprise their roles.
If you have a great deal of nostalgia for late-1990s or early-2000s Nickelodeon, Paramount+ is the perfect streaming service for you. It will go live on March 4 in the United States.