Spider-Man 3 - What We Know So Far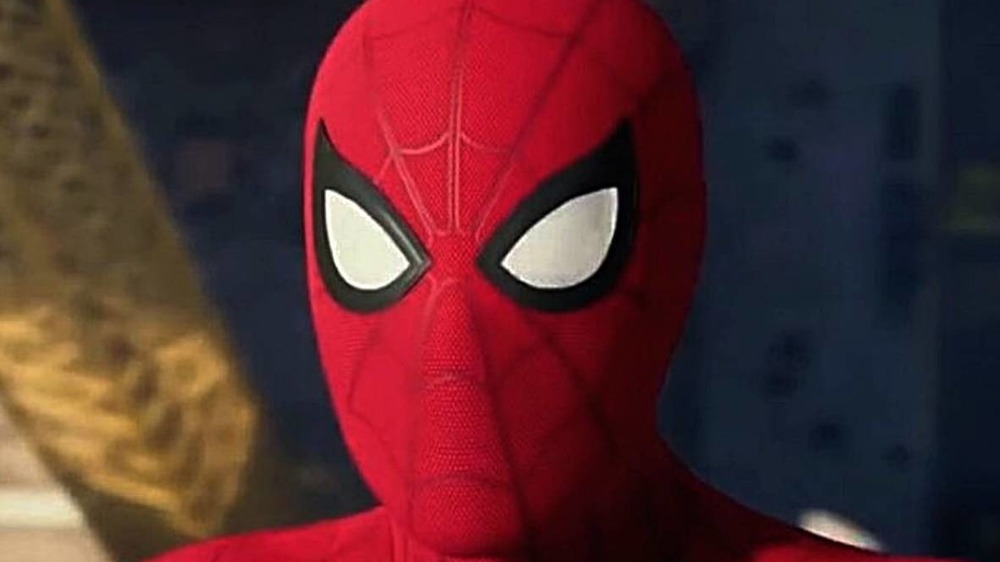 Marvel Studios/Disney
There are certain things Spider-Man has to do in the Marvel Cinematic Universe. He can't do what's been done before in prior Spider-Man films and he has to interact with the larger universe of superheroes of which he's now a part. Oh, and apparently, his movies have to include the word "Home" somewhere in the title. Spider-Man: Homecoming was appropriate enough considering how Sony relinquished some control over the web-slinger so that he could appear in movies made by Disney and Marvel Studios — and, of course, because the titular high school event is part of the film's plot. Spider-Man: Far From Home literally took Peter Parker (Tom Holland) across the pond to Europe, offering a change in scenery from New York, where he usually operates, so fair play to that title. For a while now, fans have wondered what kind of "Home" title the Web-Head's next adventure would receive that would work for the multiverse-hopping story line that will bring Doctor Strange (Benedict Cumberbatch), Doctor Octopus (Alfred Molina), and Electro (Jamie Foxx) into play. 
The cast had fun at fans' expense, with stars Holland, Jacob Batalon, and Zendaya taking to their respective Instagram profiles to post three different (and fake) title ideas that included Spider-Man: Phone Home, Spider-Man: Homewrecker, and Spider-Man: Home Slice. Naturally, none of those were genuine, but Sony rewarded our patience by unveiling the actual title and an evident new release date today. 
Spider-Man 3 in the MCU is officially called Spider-Man: No Way Home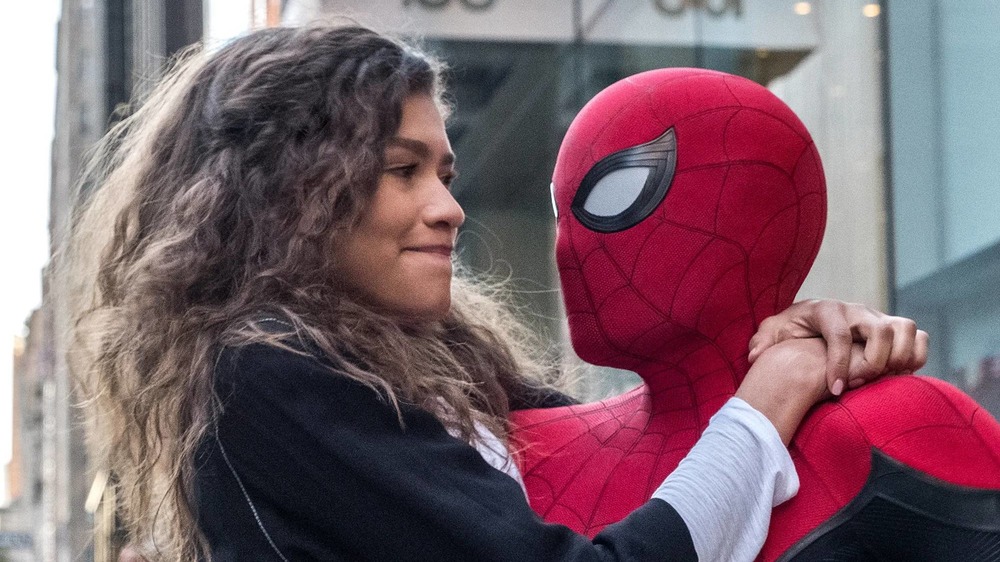 Marvel Studios/Disney
The Sony Pictures Twitter page released a fun little video depicting the three young stars of the upcoming superhero film. Holland walks out of director Jon Watts' office and says that the higher-ups have given him another fake name, which leads to the actors walking despondently down a hallway while making fun of Holland's proclivity for spoiling MCU details. They then walk by a white board on which the title "Spider-Man: No Way Home" is written prominently and circled with webs. 
There also appear to be some nods to other titles fans have been guessing for the last few months, such as Spider-Man: Homeworlds and Spider-Man: No Place Like Home. The great thing about the "No Way Home" subtitle is that it definitely sounds as though Peter Parker is going to have to contend with his identity being revealed to the world at the end of Far From Home, as in he literally can't go back to his life the way it was. We're guessing through various comic book-y shenanigans — most likely with Wanda Maximoff (Elizabeth Olsen) tearing apart the multiverse on WandaVision — he ends up traveling to different dimensions. Holland may continue to deny former Spider-Man actors Tobey Maguire and Andrew Garfield have appearances, but with the multiverse obviously playing a part in this next chapter, it would just make sense for them to at least have cameos. 
On top of the title reveal, it also looks as though Spider-Man: No Way Home has a new release date. It was originally scheduled to come out in July 2021, but due to COVID-19 delays, it was pushed back to December 17, 2021. According to Sony Pictures' tweet, the film is slated to hit theaters "this Christmas," which could mean that the film is now set for December 25, 2021. Either way, Spider-Man: No Way Home will be a holiday movie for the ages, and we can all look forward to a different guy in a red suit cheering us up. Hopefully, Spider-Man 4 is subtitled Homebody, so Peter Parker can finally get a chance to just relax.