Why Dwayne Johnson's Mom In Young Rock Looks So Familiar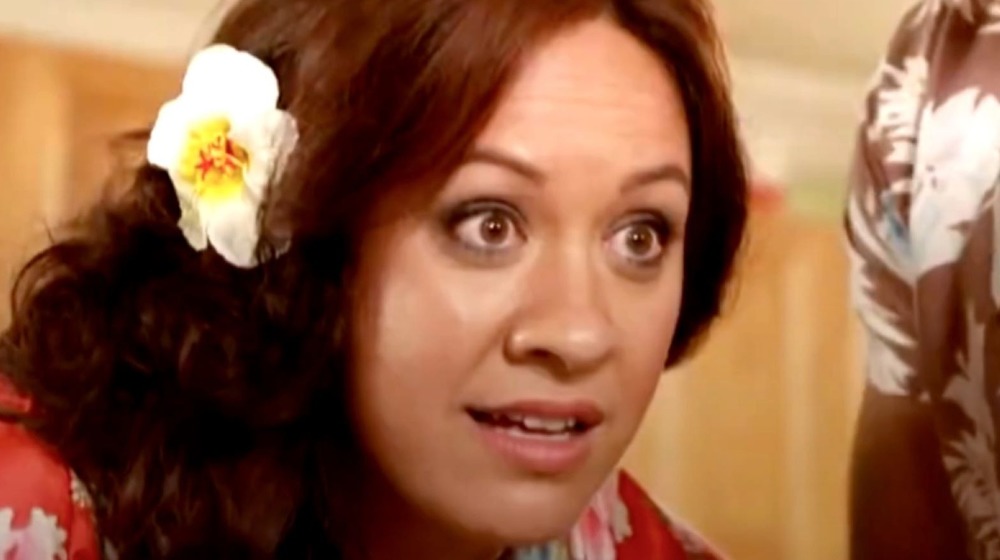 NBC
If you're enjoying the new NBC comedy Young Rock, which follows the somewhat unconventional upbringing of world-famous actor and WWE wrestler Dwayne "The Rock" Johnson, you might be wondering why the actress playing Johnson's mom looks so familiar. That's because Ata Johnson (aka "Mama Rock") is played by actress Stacey Leilua, and she has the look and attitude to pull off portraying one of the most pivotal people in Johnson's younger years.
According to IMDb, Leilua is an actress from New Zealand who is of English, Maori, and Samoan heritage. As GCM notes, her dedication to authenticity was part of what helped land her the role as Johnson's mom, who comes from the famous Anoa'i wrestling family herself, in Young Rock. Leilua wore a traditional Polynesian dress in the last round of auditions, and she got the part. Johnson touted the "talented and lovely" actress playing his mother when he announced the cast on his Instagram page.
Stacey Leilua has appeared in TV series, films, and theater productions in Australia, New Zealand, and the U.K.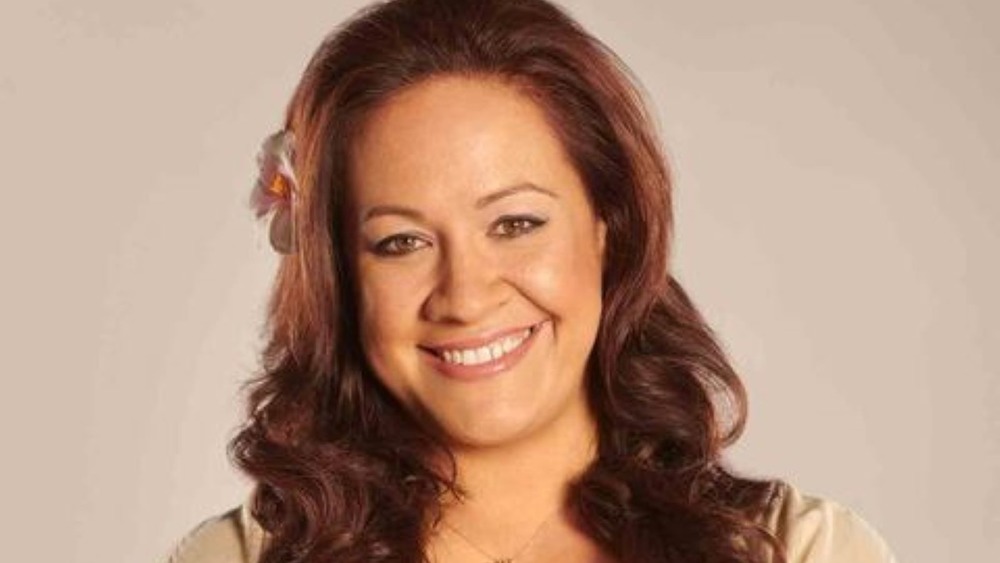 NBC
Before landing the role of Dwayne Johnson's mom in Young Rock, Stacey Leilua made a name for herself as an actress by appearing in several television series and films, as well as a number of successful theater productions, in Australia, the United Kingdom, and New Zealand.
For instance, the Actors Agents Association of New Zealand notes that Leilua appeared as Juddy in the 2003 drama series Good Hands Lima Lelei, and as Teulia in 2004 during a turn on the long-running soap opera Shortland Street. 
According to NZ On Screen, Leilua also appeared as the lead Vic in the successful web series The Factory, which she co-produced with Kila Kokonut Krew. The 20-episode series tells the story of a South Auckland family's love of music and their pursuit of a $50,000 talent contest prize.
She was a guest on The Kelly Clarkson Show alongside Ata Johnson
While Stacey Leilua seems right at home on the small screen, making her a great choice to play Dwayne Johnson's mom in Young Rock, you may have already seen one of her roles on the big screen.
According to the Actors Agents Association of New Zealand, Leilua also had a bit part in the 2011 romantic comedy Love Birds, appearing as one of three unnamed mothers. She also appeared as Sina in the 2012 short film Tatau, which follows the story of an aging Samoan man living with regret.
Leilua also appeared with Johnson and her real-life counterpart (both Leilua and Ata Johnson appeared remotely) on the February 16 episode of The Kelly Clarkson Show to promote Young Rock. On the show (via YouTube), she talked about her surprise at being cast, saying, "It's just an incredible, amazing opportunity that I'm grateful for every day."