James Gunn Reacts To Fry's Electronics Closing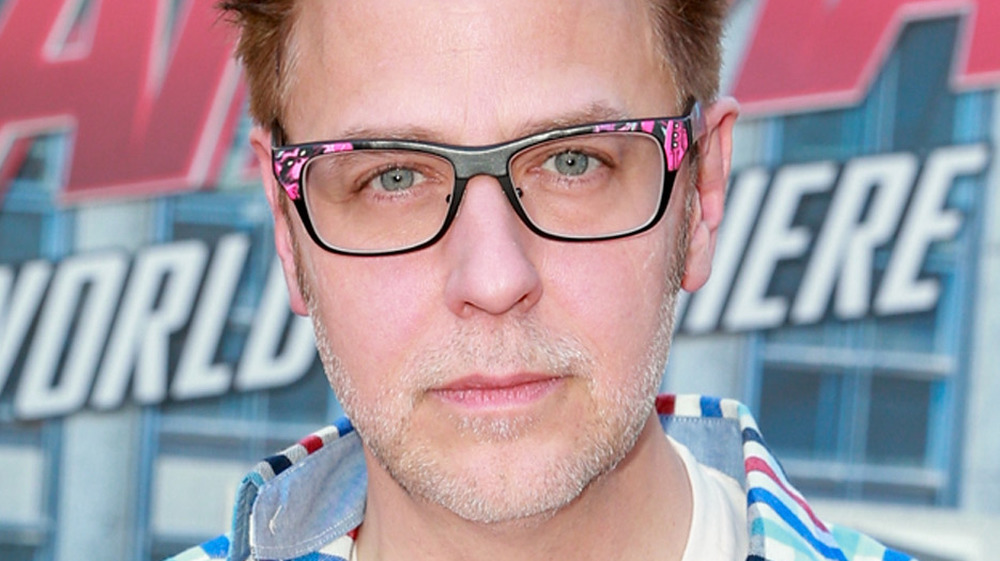 Rich Fury/Getty Images
2020 marked the end of an era. The coronavirus altered how we went about our daily lives. Movies, TV shows, and video games were delayed by the dozens, and because of the pandemic, shows such as Impractical Jokers had to get "really creative" with filming. But the coronavirus also affected how many businesses, well, did business, and not all of them kept up. While companies such as Amazon and Games Workshop thrived in this new world, others such as Fry's Electronics succumbed.
On Feb. 24, 2021, Fry's Electronics' site delivered the sobering message that the privately owned, family-run business was shutting down. The nearly 36-year-old chain would shutter all 31 stores due to "changes in the retail industry and the challenges posed by the Covid-19 pandemic." While the news devastated many longtime customers, one big name stood out in the crowd of distraught fans: James Gunn. Yes, Guardians of the Galaxy writer/director James Gunn.
So long, and thanks for the memories
According to James Gunn, Fry's Electronics was an integral part of his first steps into Los Angeles. He might not have visited the store if it weren't for his friend Jamie Kennedy (Randy from Scream): "I remember @JamieKennedy taking me to Fry's for the first time right after I moved to Los Angeles and I thought I had gone to geek heaven. What a bummer."
Gunn wasn't alone in his fond memories. Director of programming for Xbox Larry Hryb shared Gunn's sentiment with his own tweet: "we always had good times making a Fry's run." And, Flying Wild Hog's lead designer Paweł Kowalewski stated that he visited Fry's on a business trip to Los Angeles. He had to "buy some equipment for [his] booth," and when he found the store, he "had a nerdgasm." Clearly, his one trip left an impression.
But where there are well-wishers, there are also detractors. One commenter responded to Gunn's post, claiming that his experience working at a Fry's location was a nightmare. The business "scammed customers badly" and "was in small claims court weekly."
While James Gunn can only speak for his experiences at the Los Angeles Fry's Electronics branch, most people agree with him: R.I.P. Fry's Electronics.