How Impractical Jokers Filmed The New Season During Coronavirus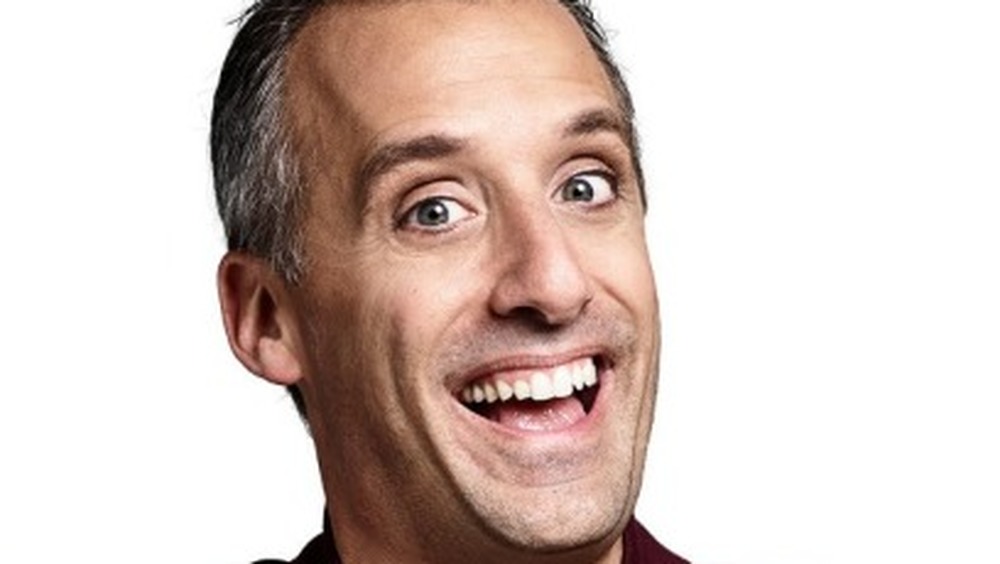 truTV
When a global pandemic hits and social distancing becomes an essential part of everyday life, how does one safely put one's nose on a stranger's shoulder for comedic effect? Questions like these were no doubt at the top of every 2020 operational meeting for the cast and crew of Impractical Jokers, the reality-TV prank show based on the comedic stylings of improv group the Tenderloins.
The four friends who make up the Tenderloins — Joe Gatto, Sal Vulcano, James Murray, and Brian Quinn — have certainly had to contend with rising popularity over their ten-year run as the eponymous stars of Impractical Jokers; after all, playing ridiculous pranks on an unassuming public presumably gets much harder the more recognizable the Jokers become. But filming a show that gets many of its laughs from the Jokers invading the personal space of complete strangers? During coronavirus, that presents a unique set of challenges.
To plan and safely film Impractical Jokers season 9, which premiered on truTV on February 4, 2021, the series' team had to get "really creative," as Vulcano told People magazine. They were also really cautious. "No longer are we just going up to people on the streets, or parks, or supermarkets. Instead, we would rent a whole location and then film there over an entire week. Everyone there was screened and tested," Vulcano explained.
The Impractical Jokers get practical about pandemic pranking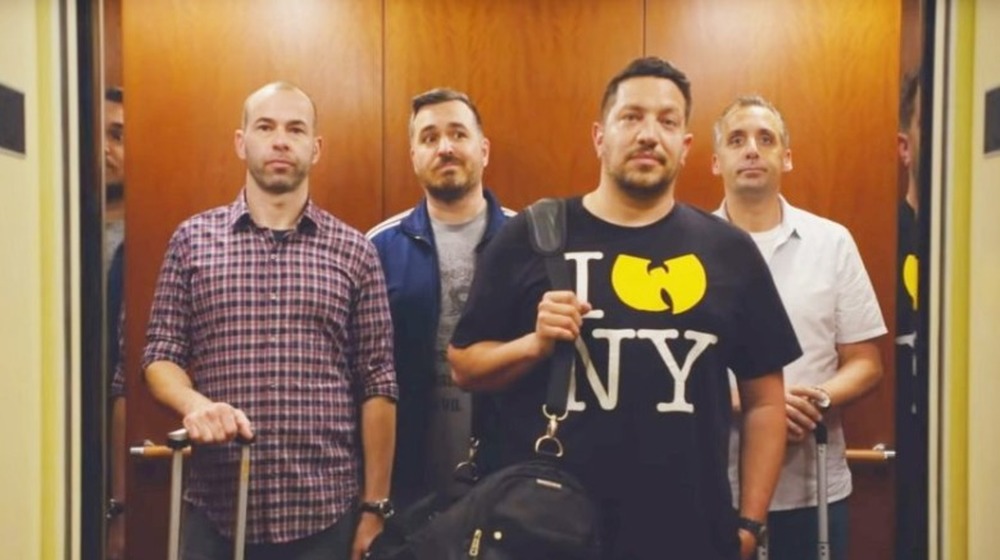 truTV
The pals are no strangers to pivoting, given that their first feature film, Impractical Jokers: The Movie, came out this time last year — just days before the pandemic would not only steal focus, but also close movie theaters indefinitely. According to People, the Tenderloins got busy with other things individually (Murray got married, Vulcano started podcasting, and Gatto got a ninth dog) while the pandemic was in its early stages, but they always made time for each other, too. The guys reunited remotely for Impractical Jokers: Dinner Party, a six-part series that aired in May 2020, and later proved that misery loves company by helping Jameela Jamil out with The Misery Index on TBS.
With the recent greenlighting of Impractical Jokers' tenth season on truTV — and with Deadline confirming the first-look deal the buddies signed with WarnerMedia, paving the way for them to create both scripted and unscripted content for sister platforms like TBS and HBO Max — these hooligans must be doing something right. But for season 9 of truTV's flagship show, it was all about doing it right and doing it safely. "We did our first bit over Zoom. And we did a bit where we're the producers on one end, and the mark is behind the glass in the other room. So I think it should feel pretty seamless," Vulcano told People. "It's a big credit to our team and our staff."