Why Swiss Army Knives Mean More Than You Think To NCIS' Michael Weatherly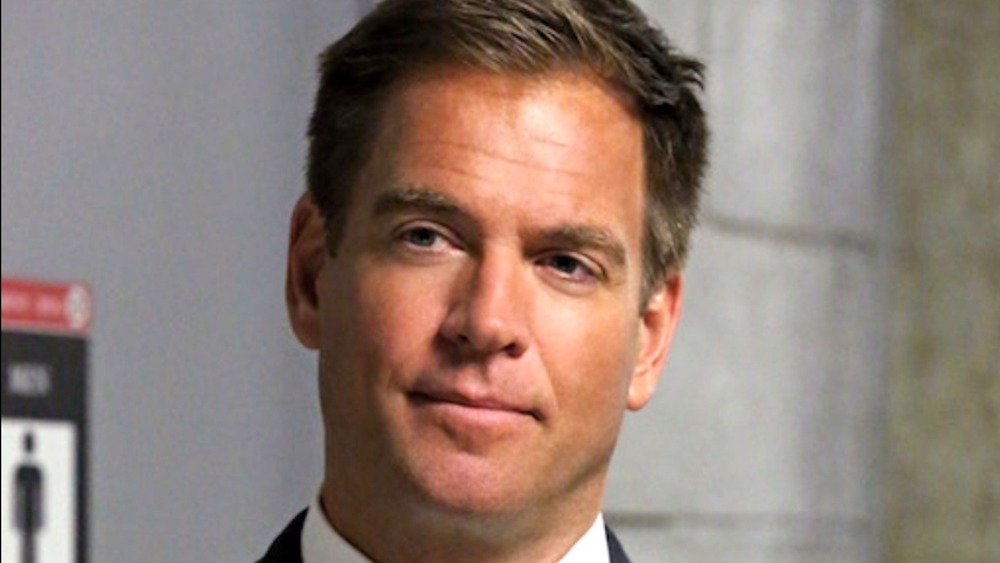 CBS
Celebrities: They're just like us. Unless an actor comes from a pedigreed line of performers like your Barrymores or your Sheen-Estevezes or your uniformly redheaded Howards, there's a pretty good chance that they grew up in a working household, with parents slumming it through the same nine-to-five grind as the rest of us poor peasants.
In the case of Michael Weatherly, best known as DiNozzo from CBS' long-running crime procedural NCIS, Swiss Army knives were the name of the game. Those pill-shaped red multitools funded the actor's childhood when his father, Michael Weatherly Sr., became the leading U.S. importer of the gadgets back in the 1970s — though Weatherly the Younger recalled in a Late Show interview that he nearly gave his old man a run for his money on the elementary school black market.
"When I was in the fifth grade, my father was explaining to me the difference between paying cost for something, and then wholesale, and then retail," the actor recalled to Stephen Colbert in 2017. "And so I had caught onto this idea that I could actually get that knife, which was retailing for like $50, for like $7 ... I brought them to school, and I started selling them, and they were moving like hotcakes." The end result: Weatherly, in the headmaster's office, buying his way out of trouble with a handful of can-opening contraband. 
The justice system has always been different for private school kids.
Michael Weatherly's gifts were a cut above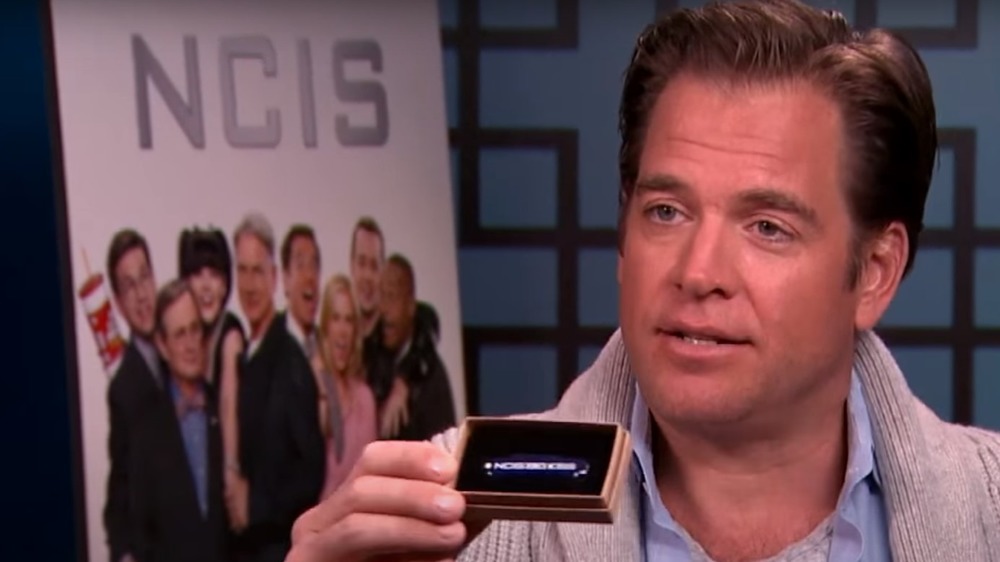 Entertainment Tonight
In the years since his time as the young Al Capone of very small saws, Weatherly has apparently kept Swiss Army knives near and dear to his heart. In 2016, he gifted a specially engraved multitool to Entertainment Tonight ahead of his departure from NCIS. The knife's handle read "NCIS: Big Kiss," referencing the actor's habit of calling the show "N-Kiss" during the early seasons.
In the years since he left his gig playing Special Agent Anthony DiNozzo of the Naval Crimes Investigative Service, Weatherly hasn't yet been forced to return to his first job, cutting out the middleman with cartoonishly tiny stainless steel scissors. Rather, he's stayed busy starring in five seasons of Bull as the eponymous lawyer-hating Dr. Jason Bull. He's also branched out into directing, helming two episodes of the program as well as the 2017 documentary Jamaica Man.
Rumors have made the rounds for years that Weatherly was cut off from the family's cutlery fortune after announcing his intention to drop out of school and become an actor, though the stories have never been confirmed by the man himself. Broaching the subject would definitely be opening a can of worms. Luckily, in all likelihood, he has just the thing for that.