Infantata From American Horror Story Is Unrecognizable In Real Life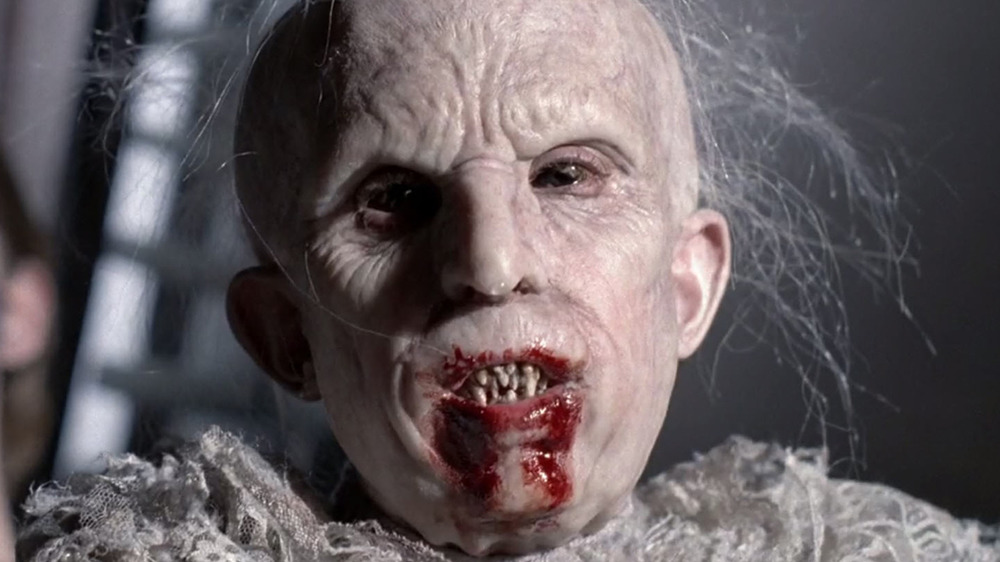 FX
American Horror Story has had its fair share of terrifying abominations over the years. Twisty the Clown (John Carroll Lynch) pops up every so often from one season to the next to viciously murder anyone he comes into contact with, and Papa Legba (Lance Reddick) looks exactly how you would expect a gatekeeper to the spirit world who makes Faustian deals with mortals to look. But even these monstrosities don't hold a candle to Infantata (Ben Woolf). 
The first season of American Horror Story didn't hold anything back when it came to living up to its title. In addition to Murder House introducing ghosts and the Antichrist, it also provided a creature who's half Frankenstein's monster, half Dracula, and all terrifying. Put together from discarded human parts by Dr. Charles Montgomery (Matt Ross), Infantata has remained in the basement of the Murder House for years, feeding off insects and vermin to sustain itself. 
Infantata hasn't been seen since season 1, and likely won't reappear again, but its image is burned into our nightmares for all time. Ben Woolf, who portrayed the monster, tragically died in 2015, but his impressive body of work will continue to live on in our worst dreams.
Ben Woolf was no stranger to horror projects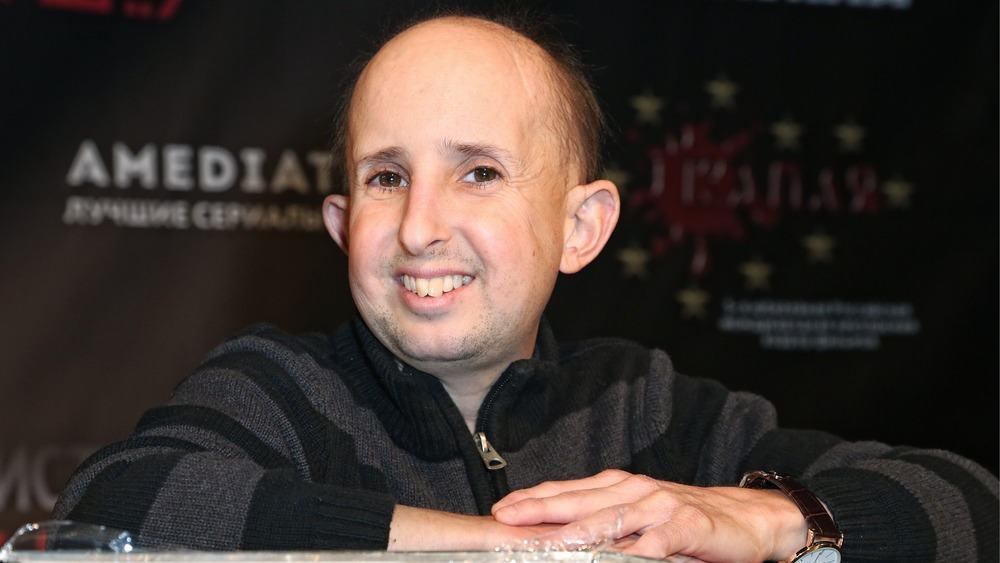 Epsilon/Getty Images
Of course, the real Ben Woolf looked nothing like the Cronenbergian Infantata from American Horror Story: Murder House. In an interview with Entertainment Weekly, Ryan Murphy explained how various inspirations went into the look of Infantata: "The mouth of it, which you see for two brief milliseconds, is based on a leech mouth, a picture of a leech mouth I found. I have a lot of reference books. There was a picture I was obsessed with of a child with progeria which is that aging quickly [disorder]."
Woolf would return to the American Horror Story universe in the role of Meep, one of the oddities at the carnival in Freak Show. This time around, he got to look more like himself. Considering the copious amounts of makeup that went into creating the perfectly creepy aesthetic of Infantata, audiences may not recognize some of the actor's other roles. He has a small role as the Dancing Boy in Insidious; you may remember the scene where Renai (Rose Byrne) walks through her new house and stumbles upon a giggling child running about. 
Woolf had a real knack for horror, making additional appearances in films like Dead Kansas, Unlucky Charms, and Tales of Halloween. The diminutive actor may no longer be with us, but it's clear for the brief time he was here that he had a kind, gentle spirit. One thing a lot of people may not realize about him was that he was a preschool teacher, as revealed in an interview with INFLUX Magazine. The late actor said, "I love it because when you're with children you kind of live in a different world that doesn't have any rules. It's more imagination."
Rest in peace, Ben Woolf.