What Phil Robertson Has Been Doing Since Duck Dynasty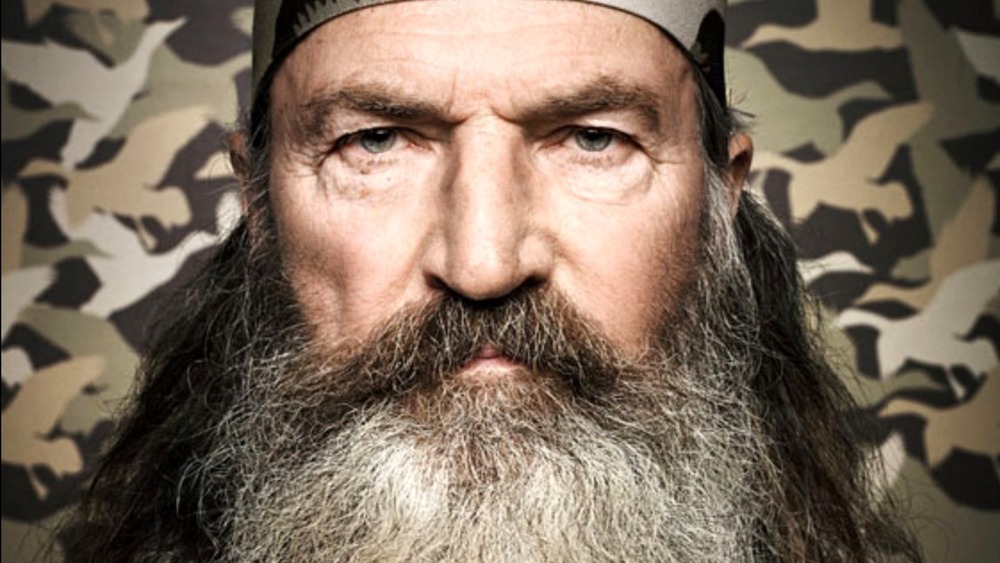 A&E
In the early 2010s, a new variety of fame was gestating on basic cable, rocketing previously overlooked folks to stardom. Much of this was thanks to A&E's company-wide shift away from Chopin music videos and PBS-adjacent Horatio Hornblower adaptations in favor of reality shows about people finding old bikes in storage containers and crippling addictions to huffing canned air. Among the network's biggest draws was the Robertson family, the kin responsible for Duck Commander brand hunting gear. For 130 episodes stretched across five years, they competed for the hearts and minds of American television viewers through their combined folksy wisdom, evangelical views, and unique microbial facial hair biomes.
At the head of the Robertson clan was Phil, the group patriarch and inventor of the quack simulator that secured the family's fortune. Phil Robertson became a figurehead for good-old-boy Christian values, with Duck Dynasty providing a launchpad for an unexpected third-act career as a celebrity spokesperson for conservative causes. It's been four years since his program went off the air, but the 74-year-old human follicle factory has stayed plenty busy thanks to his unique style and brash public persona, both of which have become coveted assets to members of the Republican Party looking for an effective duck call to action.
Phil Robertson has remained visible, despite all the camouflage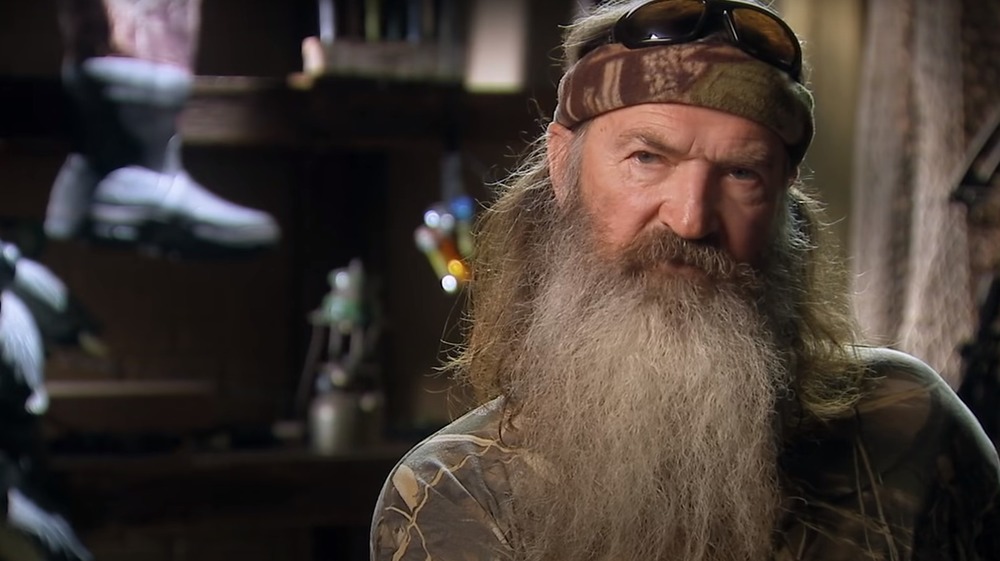 A&E
The years immediately following the end of Duck Dynasty have been eventful ones for Phil Robertson, who has continued his unique brand of evangelism through seemingly all avenues available to him. His list of television appearances in the last few years reads like a Superbowl lineup of conservative celebrities — he's popped up on Hannity, Huckabee, One on One with Kirk Cameron, and even the televangelist mainstay The Jim Bakker Show.
In the run-up to the 2016 election, Robertson expressed an interest in serving as a "spiritual advisor" to Home Alone 2's Donald Trump during an interview on Fox & Friends. An official invitation to spread his brand of Christianity at the executive level failed to coalesce, undoubtedly in part due to the doors it would open for headlines featuring the words "Donald Duck Dynasty." Robertson did, however, take over Ben Carson's position as the chairman of the "Fight for the Court Project," an American Legacy Center initiative pushing for more conservative Christian Supreme Court justices.
At a day-to-day level, Robertson is currently kept busy by his podcast, Unashamed with Phil and Jase Robertson, in which he tackles current events as viewed through his distinctive lens, calling for a return to simple Americana values and Christian morality.
In 2020, Robertson went public with the discovery that he'd fathered a child through an extramarital affair in the '70s. He described his newfound daughter as proof of "the beauty God can bring out of our messes."