Who Plays 20-Year-Old Dwayne Johnson In Young Rock?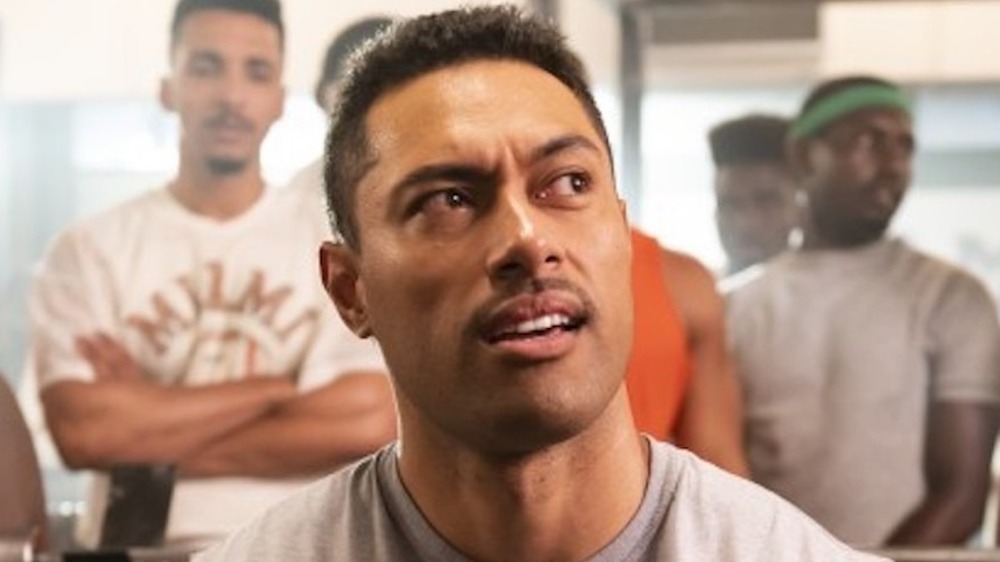 NBC Universal
If the last couple decades have taught the world anything, it's that we just can't get enough of Dwayne "The Rock" Johnson. As the public's fever to feast on what The Rock has been cooking continues to grow, producers have been clamoring to secure his boundless charisma and cocksure screen presence for projects of all shapes and sizes. Even after rising to stardom as a pro wrestler and eventually becoming one of the most recognizable movie stars on the planet, Johnson still saw unconquered terrain in the realm of television.
Fear not: Dwayne Johnson is now righting that wrong in true The Rock fashion by producing Young Rock, an NBC comedy series based on his formative years. Now, before you roll your eyes at that prospect, Johnson's life really has been intriguing enough to merit such treatment, with Young Rock tracking his early days training alongside his semi-famous father, pro wrestler Rocky Johnson; his time playing football for the legendary 1991 National Champion University of Miami Hurricanes; and his early days on the wrestling circuit.
As you might expect, several actors step into the lead role on Young Rock at different stages of the story, with the man himself providing the narrative. Regarding the younger versions of the Fast and Furious franchise star, Uli Latukefu, the actor portraying The Rock in his college days, is the spitting image of the young superstar and has been charting a steady path to stardom in recent years.
Uli Latukefu's star will continue to rise with his Young Rock role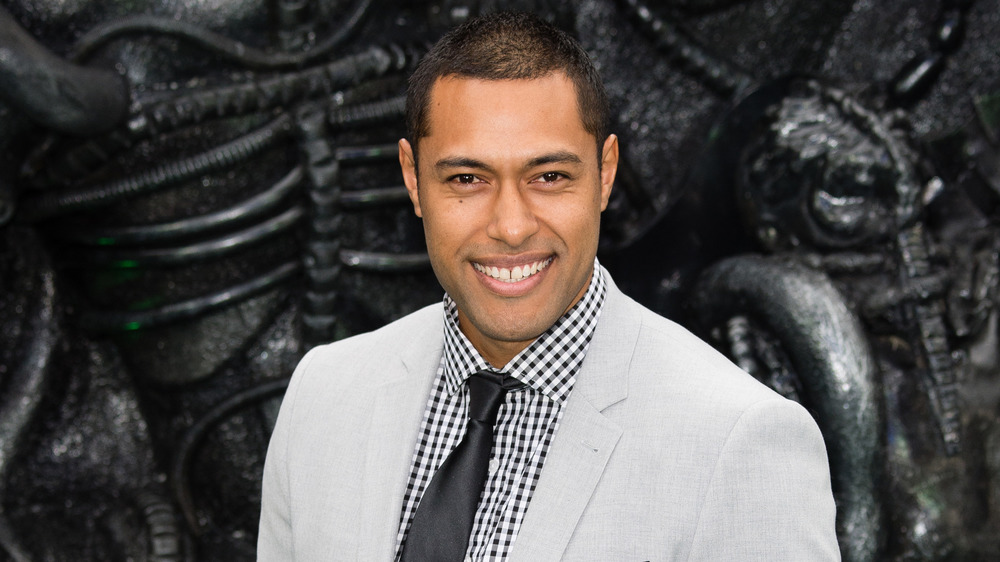 Jeff Spicer/Getty Images
Portraying Dwayne Johnson on Young Rock will only aid Uli Latukefu in his own rise to stardom, especially as the series is already earning rave reviews from critics and audiences alike. As mentioned, Latukefu's ascent hasn't happened overnight: The actor has been plugging away in showbiz since his 2014 screen debut on HBO's cult hit sitcom Jonah from Tonga, which told the tale of a rebellious teen (creator Chris Lilley) struggling to get back on track after being expelled from school. Fans no doubt recall Latukefu's standout work as youth counselor Mr. Fonua, better known as "Kool Kris." If you haven't watched Jonah from Tonga, you really should binge the miniseries with utmost haste, because it's great. 
Either way, it's safe to say Latukefu's work on the show got the attention of some big-time Hollywood types as he quickly landed a major role on Netflix's historical drama Marco Polo in 2014, playing Kublai Khan's (Benedict Wong) bastard son Byamba in all 20 episodes. Soon enough, Latukefu was fielding calls from Sir Ridley Scott with an offer to appear in the director's underrated 2017 prequel Alien: Covenant alongside the likes of Michael Fassbender, Katherine Waterston, and Danny McBride.
The actor has been busy in the years since, appearing in a handful of Aussie-centric TV productions and fronting 2020's brilliant wrestling comedy The Legend of Baron To'a. As for what's next, Uli Latukefu has landed a prime gig in Taika Waititi's highly anticipated soccer comedy, Next Goal Wins, and we can't wait to see what the young Aussie brings to the table for that movie.