The Important Supporting Character That Sons Of Anarchy Fans Just Ignore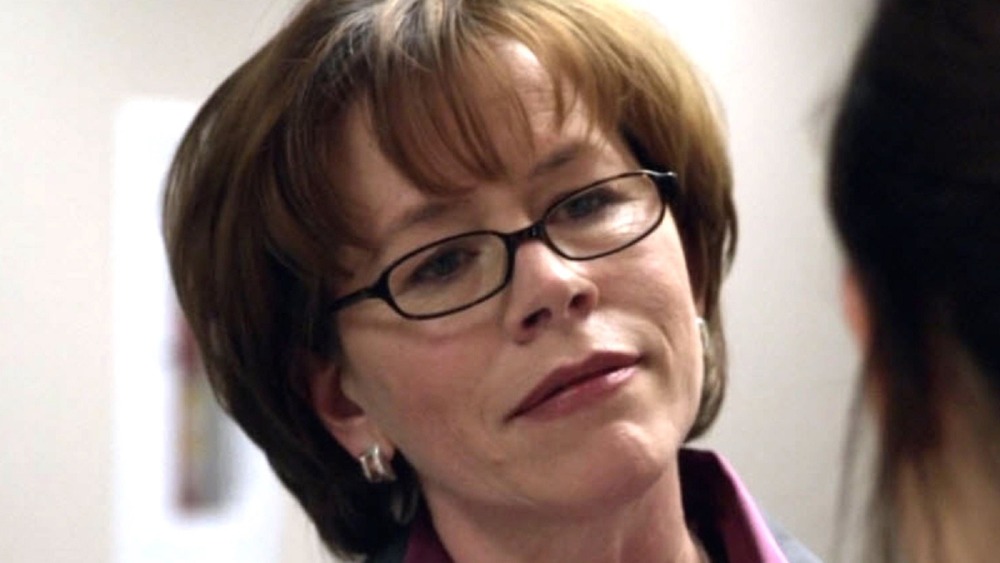 FX
On a show as dense with characters as FX biker drama Sons of Anarchy, it's not unusual for a few to get overlooked. It's not necessarily that the ones that do are dull or unimportant. However, when you have characters as complex and fascinating as Jax Teller (Charlie Hunnam) and Gemma Teller-Morrow (Katey Sagal) at the top of the pack, sometimes the supporting players are going to fall through the cracks. That's not even to mention the mysteries fans wished they would have circled back on.
One Reddit user, u/MachoiusMadnesius, recently took the fandom to task for letting a minor, but important, citizen of Charming, California, go unremarked on while discussing the series. In their opinion, St. Thomas Hospital administrator Margaret Murphy (McNally Sagal) is too good a character to keep ignoring.
Margaret was Tara Knowles' (Maggie Siff) boss, and while the two didn't always get along at first, as Tara was drawn deeper into SAMCRO's world, Margaret worked hard to try and get her out. In one of the more satisfying twists in the show, it's eventually revealed that Margaret herself was once involved in a biker gang, but managed to turn her life around. She clearly has a deep amount of empathy for Tara because of this. Unfortunately, the gang already has its claws in too deep, and Margaret wasn't able to help Tara before she was murdered.
Here's why u/MachoiusMadnesius and others think fans should give Margaret her due.
Margaret Murphy played an important role in Tara's story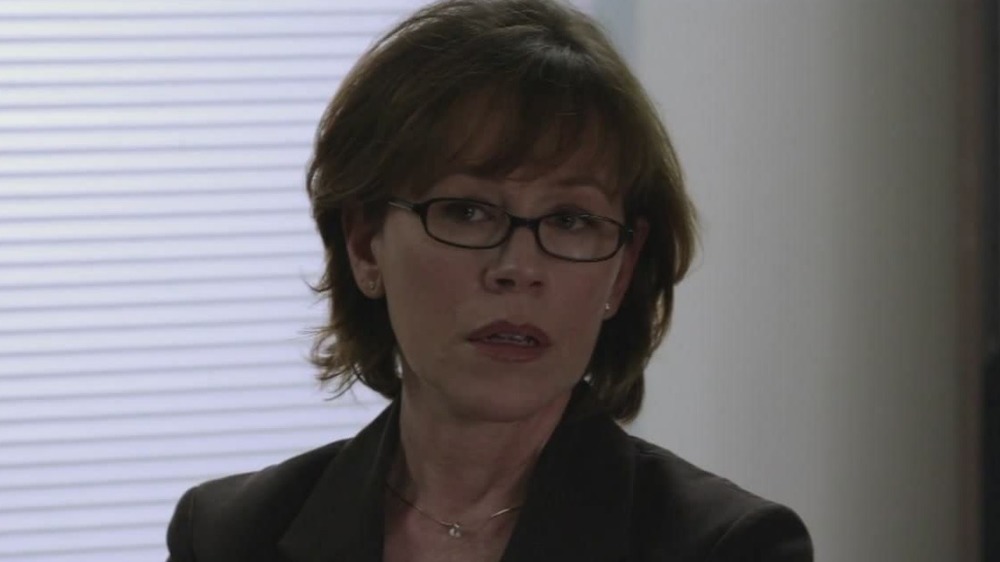 FX
To kick off the discussion, u/MachoiusMadnesius wrote, "In my humble opinion Margaret Murphy was a very good Character who has a lot of growth from season 3 the season 6." They went on to lament that the lack of discussion about the character is at odds with how significant of a role she played throughout the series.
While even they conceded, "She's definitely not my favorite side character," they were still eager for fans to recognize her when discussing the show.
For the most part, fans who chimed in on u/MachoiusMadnesius' thread were in agreement. User u/FullMetalCOS noted that the character subverted expectations for how shows typically handle side characters who meddle in the lives of the protagonists. They wrote, "they went the extra mile and gave her a reason to care with a sympathetic, believable back story." Beyond Margaret herself, u/FullMetalCOS argued, "[The series] put a lot of care into the supporting characters, and it really helps build the world the show is set in."
Several commenters noted that they appreciated the believability of Margaret and Tara's friendship, with u/Twizted-Abyss saying, "She is what Tara would have been in 20 years." A user who since deleted their account also brought up the fact that "she was a good person and truly the only friend Tara had."
That user also had a criticism of how the show handled Margaret's character after Tara's death that may also help explain why the otherwise significant character has been forgotten about. They wrote, "One thing I didn't like about the show was how after Tara died Margaret was never seen again."
Hopefully now that u/MachoiusMadnesius got the conversation started, more people will recognize this otherwise ignored Sons of Anarchy character.