Wonder Woman Dropped As Honorary UN Equality Ambassador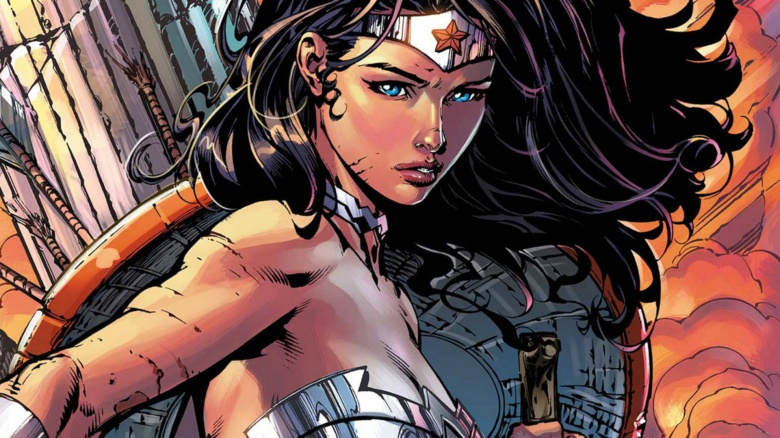 Wonder Woman's tenure as an ambassador for the United Nations has come to an end less than two months after it began.
Back in October, on Wonder Woman's 75th birthday, the U.N. named the iconic DC character the first Honorary Ambassador for the Empowerment of Women and Girls. There was a ceremony and everything, during which Gal Gadot (who plays Wonder Woman in the DCEU) and Lynda Carter (who played the character on the '70s TV series) both spoke.
But the BBC reports that the U.N. has ended the project. Although there's been no official explanation offered, spokesman Jeffrey Brez said that campaigns using fictional characters often only last a few months.
However, an online petition with more than 45,000 signatures could have played a role. The petition claims that Wonder Woman's sexualized appearance made her an inappropriate role model. It reads: "Although the original creators may have intended Wonder Woman to represent a strong and independent 'warrior' woman with a feminist message, the reality is that the character's current iteration is that of a large breasted, white woman of impossible proportions, scantily clad in a shimmery, thigh-baring body suit."
Gadot defended Wonder Woman during her speech at the launch ceremony. "Sometimes we need something or someone to aspire to," she said. "To help inform our choices and set an example. That example can be a superhero like Wonder Woman or a real-life superhero in your own world. ... She can inspire us to be more, to demand more, and to do more, and that's inspiration for everyone."
Whether or not the petition prompted the end of the campaign, you can't deny that Wonder Woman has kind of a dark history.