Wonder Woman Named Honorary UN Ambassador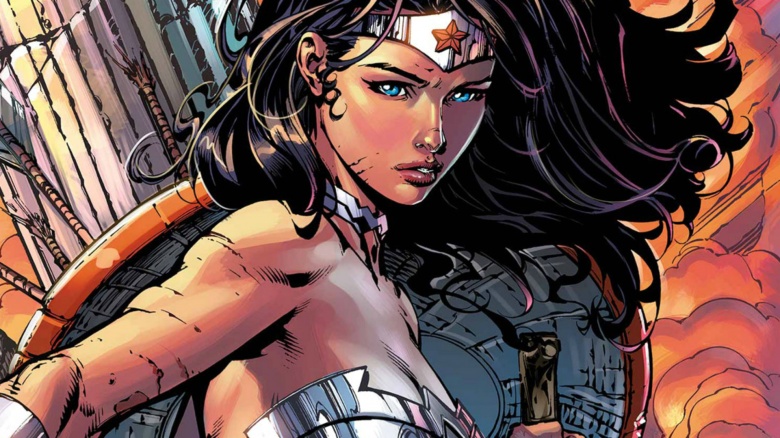 DC Comics
On her 75th birthday, Wonder Woman was given just about the biggest honor any comic book character has ever received.
During a ceremony in New York City, she was named the United Nations' first Honorary Ambassador for the Empowerment of Women and Girls, according to The Hollywood Reporter. Although she wasn't in attendance (mostly because she's fictional), Lynda Carter (who played the Amazonian princess on the '70s TV series) and Gal Gadot (who stars as Wonder Woman in the DCEU) were there to reflect on the significance of the iconic DC Comics character.
Carter recalled being cast in the role more than 40 years ago. "This was a momentous thing because, at the time, there were very few people holding their own shows on television," she said. "They didn't think a woman could hold a television show."
The ceremony also kicked off a yearlong campaign in which DC, Warner Bros., the U.N., and UNICEF are supporting "gender equality and women's empowerment." And DC and the WB are promoting the campaign with the hashtag #WithWonderWoman, a phrase that has striking similarity to Hillary Clinton's campaign slogan "I'm With Her."
But The Washington Post points out that not everyone is happy about Wonder Woman's new position. The announcement prompted an online petition backed by hundreds of U.N. staff members who are urging Secretary General Ban Ki-moon to reconsider the appointment, calling Wonder Woman an "anti-feminist figure." And WomanSG.org has called on the U.N. to appoint a real woman to the honorary ambassadorship, criticizing the decision to name "a muscled version of a Barbie doll as the symbol to globally represent gender equality and empowerment of women and girls."
But Gadot defended Wonder Woman and said she's far more than just a comic book character. "Sometimes we need something or someone to aspire to," she said. "To help inform our choices and set an example. That example can be a superhero like Wonder Woman or a real-life superhero in your own world... She can inspire us to be more, to demand more, and to do more, and that's inspiration for everyone."
The upcoming Wonder Woman standalone movie will be released June 2, 2017. Gadot recently shared her thoughts on the character's complicated sexuality.