Darrell Britt-Gibson Weighs In On His Silk Road And The Wire Characters - Exclusive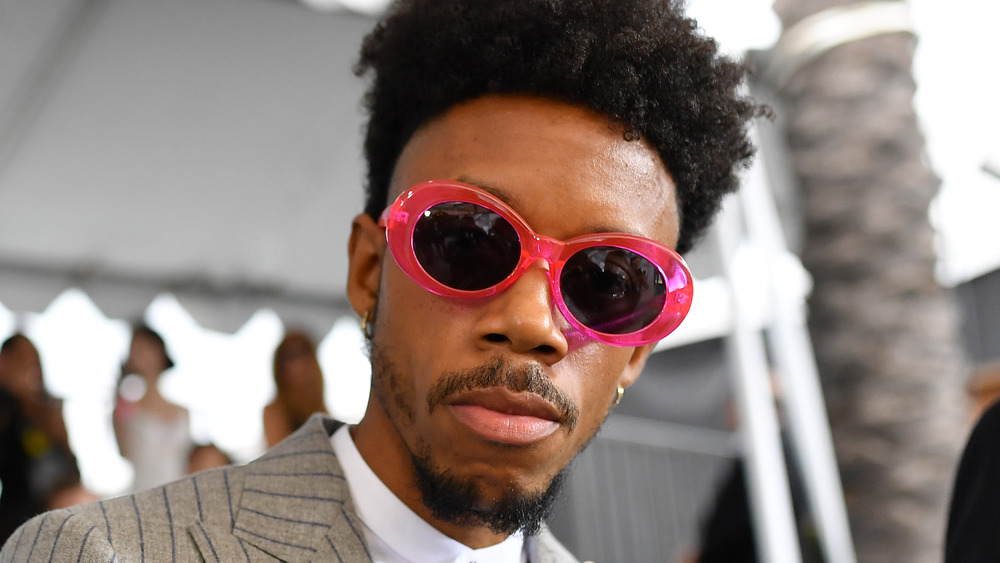 Mike Coppola/Getty Images
Darrell Britt-Gibson is one of the stars of the new true crime thriller Silk Road. The movie examines the takedown of Ross Ulbricht, who created a website on the dark web and made millions selling illegal drugs. Britt-Gibson plays Rayford, a part-time informant for Baltimore DEA agent Rick Bowden, whose gone undercover to bust Ulbricht. Bowden — such a luddite about computer technology that he's known as "Jurassic Narc" — relies on Rayford's skills to help with his investigation.
Britt-Gibson is no stranger to gritty crime dramas about drugs, having made his screen debut as Darius "O-Dog" Hill on HBO's The Wire. Though there are parallels, the actor says the similarities are merely surface-level.
"Rayford and O-Dog would be on opposite ends of the spectrum when it comes to their existence in that world in Baltimore," he tells Looper in an exclusive interview. "They're completely different, and that's what makes it interesting to me –- trying to peel back the layers of a different person and the nuances of who he is and how he's conflicted as a person."
Darrell Britt-Gibson talks collaborating with Jason Clarke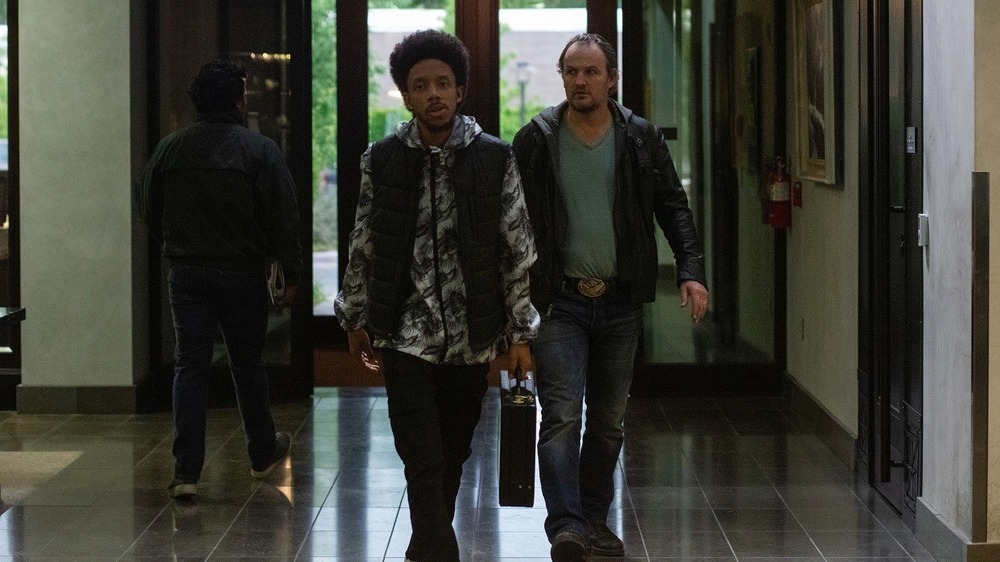 Lionsgate
Jason Clarke (Zero Dark Thirty, Dawn of the Planet of the Apes) stars alongside Britt-Gibson as Bowden. As Bowden's informant, Britt-Gibson's Rayford is a secret part of the agent's life, and their shared scenes take place in a world of their own. For Britt-Gibson, collaborating with Clarke was the best part of the project. "Every moment with Jason, to me, was my favorite part," he says. "The characters are such an unlikely pairing. If I wasn't in the movie and was watching it, I'd think, 'This is such a weird duo, but I love it.' We spent so much time together, I got to know who he is as a person." 
Doing these one-on-one scenes with Clarke also gave Britt-Gibson a sense of creative empowerment. "I got to bounce ideas off of him. Having the freedom to create some of those moments gave us this space to bring our own ideas to it. I really enjoyed going to set every day knowing it was going to be me and Jason and not knowing what magic was going to be created on a daily basis. I thrive in that kind of situation."
Silk Road is currently in theaters. Britt-Gibson can also be seen in another recent release, Judas and the Black Messiah, and as Jermaine on HBO's Barry.