You'll Barely Recognize Ruthie From 7th Heaven Now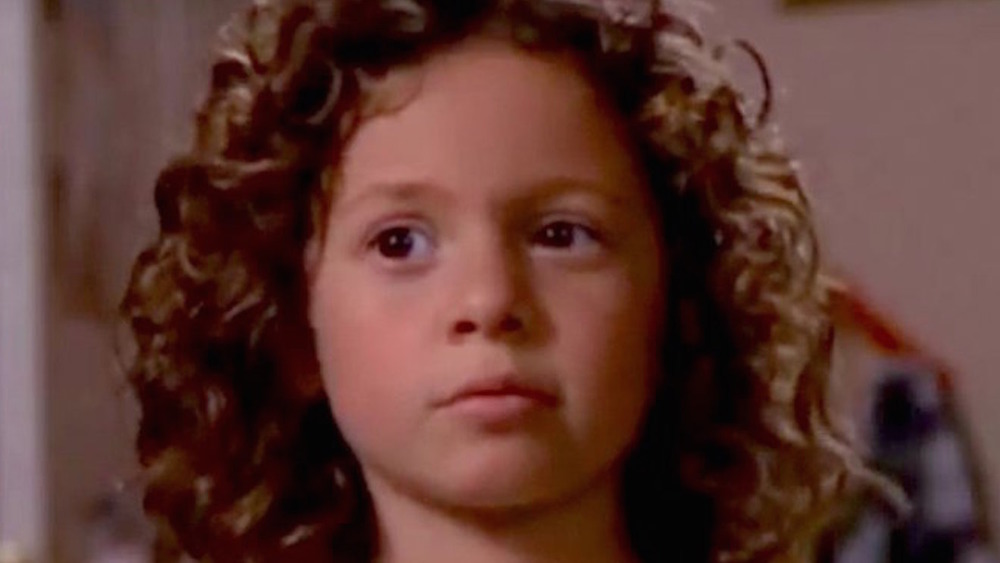 The WB
The family drama series, 7th Heaven, ran for 11 full seasons, premiering in 1996 and running through 2007. It aired on The WB for its first ten seasons, and then on The CW after the WB-UPN merger yielded the amalgamated network.
The show follows the lives of Reverend Eric Camden (Stephen Collins) and his wife, Annie (Catherine Hicks), a Protestant couple living in the fictional town of Glenoak, California, along with their seven children. The children range vastly in age from newborns (two of the children are born in season 3) to older teens, at the start of the show. The older kids become adults within the course of the show, and many of them end up married with their own kids by the series finale. The ensemble cast of the Camden children included Barry Watson, Jessica Biel, David Gallagher, and Beverly Mitchell. 
Mackenzie Rosman plays Ruthie, the youngest daughter at the outset, who is just five years old in the first season. The young character is depicted as precocious, often the family member most aware of what's going on with everybody in the household. The show portrays Ruthie's childhood and adolescence, as she is finishing up high school by the show's finale. 
Rosman was just a 17-year-old when her big-break series ended over a decade ago, meaning she's now long past her teen years and well into adulthood, making her barely recognizable to fans of 7th Heaven.
Life after 7th Heaven
The WB, ABC Family
Rosman had just a few acting credits after wrapping up 7th Heaven, most notable among them a guest arc on the ABC Family drama about a teenager who becomes pregnant, The Secret Life of the American Teenager (a show now best known for kickstarting Shailene Woodley's career). She then appeared in some lesser-known films, such as Fading of the Cries, Beneath, and Blood Cure. Her most recent acting credits are two short films, Ankh in 2015 and Love Will Tear Us Apart in 2016. If her Instagram account is anything to judge by, she's pretty into riding horses.
Since she hasn't acted since 2016, Rosman seems to at least be taking a break from the craft, if she hasn't decided to pursue something else entirely. Her current career remains quite private, as she doesn't have any information about it on her social media, nor has she given any interviews in several years. She does post fairly regularly on her Instagram, presenting a lot of happy photos, including many of her horseback-riding adventures. At 31, she's now older than her oldest sibling at the end of 7th Heaven, and that should make everyone reading this feel old. 
Don't worry, though. She's still rocking those signature curly brown locks.