A Hugh Jackman Movie You Forgot Existed Is Now Crushing It On Netflix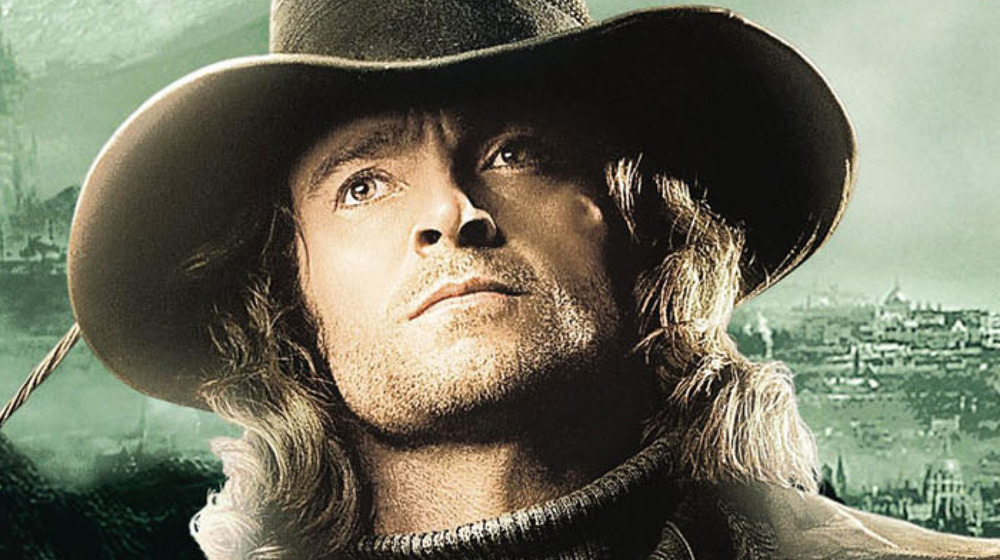 Universal Pictures
Hugh Jackman has many talents — singing, dancing, acting, self-healing, fighting with giant blades that shoot out of his knuckles — and even more movies. So you could be forgiven for forgetting at least a few of them.
However, if you've been meaning to get acquainted with his entire portfolio, or you like movies packed with literary monsters redone with a side of camp, there is a Hugh Jackman movie you forgot existed that's now crushing it on Netflix. According to FlixPatrol, Van Helsing is currently the number-11 most-watched movie on Netflix worldwide. It doesn't appear that the movie is available on Netflix in the U.S., but if you're an international subscriber (or have a VPN enabled) you can stream the flick with ease.
Van Helsing came out in 2004. In the Hugh Jackman timeline we are all blessed to be living in, that's between the second and third X-Men movies. (Not to be confused with the second and third Wolverine movies ... or the second and third X-Men movies that came later and starred Jennifer Lawrence in one of those costumes-and-makeup situations that endangered actors on set.) Jackman plays a vampire hunter fans of Bram Stoker's novel Dracula may remember, but in a very different vein than the original incarnation (vampire pun intended).
The movie did respectably at the box office when it was released — it made nearly twice its budget, according to The Numbers — but never achieved the same cult status as monster movie reboots like The Mummy. In fairness, the lack of sequels and publicity may have partly come down to Jackman's extremely tight schedule. But those who saw and appreciated Van Helsing know that it should have received the same level of appreciation as other popcorn franchises that came out around the same time. 
And maybe it will, now that it's been resurrected on Netflix.
Van Helsing stars Hugh Jackman as a monster hunter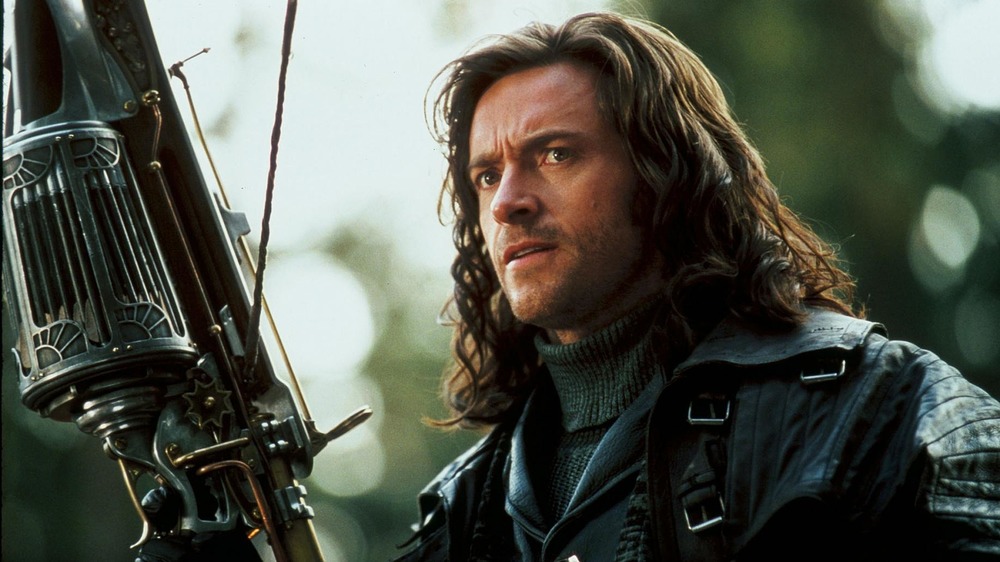 Universal Pictures
Full disclosure: Jackman's titular character doesn't just hunt vampires, which is a key reason this movie is so fun. He works for the Vatican (yes, the Vatican!) hunting all sorts of unholy monsters that have popped up in unholy literature over the centuries.
After dispatching Mr. Hyde (yes, the Mr. Hyde!) Van Helsing himself is dispatched to Transylvania to help the last remaining member of the cursed Valerious family fight off a scourge of vampires. Not just any vampires: Count Vladislaus Dracula (Richard Roxburgh, a.k.a. the Duke from Moulin Rouge!) and his three brides, plus the thousands of baby vampires they're working to create with a machine made by a mad scientist. (Reproducing the, er, traditional way is harder when you're technically dead.) However, the last member of the Valerious family, Anna (Kate Beckinsale, a.k.a. Selene from Underworld, now working against vampires) doesn't want Van Helsing's help — at least at first. 
The story takes many twists, each of them introducing new monsters and unlikely magical scenarios, and great set-piece fight scenes. Spoiler alert: There's also Frankenstein, and in an exceptionally over-the-top twist, he turns out to play a key role in vampire reproduction. Yup — sounds crazy, but it all makes sense within Van Helsing's wild continuity.
Is Van Helsing worth your time?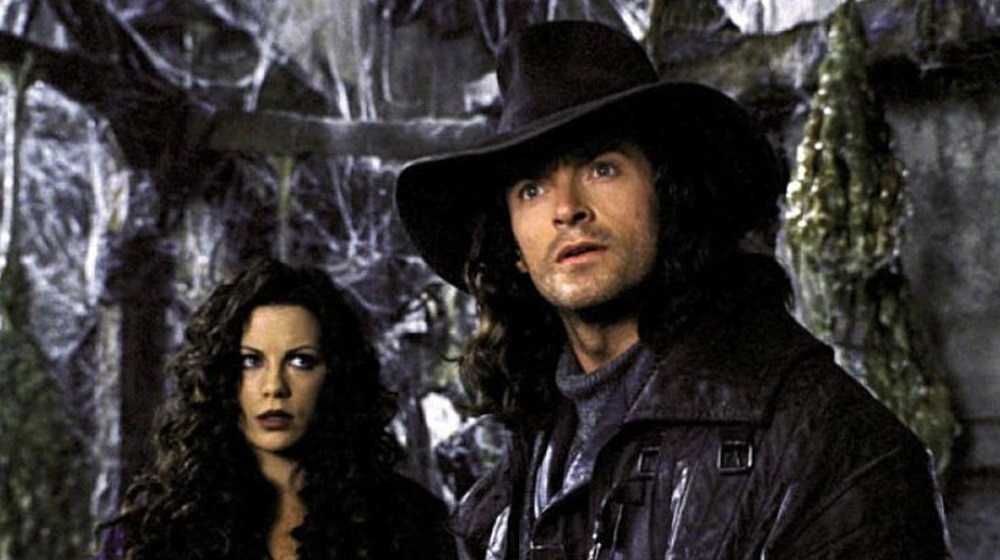 Universal Pictures
As noted above, Van Helsing landed right in the middle of Hugh Jackman's original Wolverine era, when the actor's best traits were his fight moves, quips, and trademark surliness. The character in Van Helsing is very similar, if a little more soulful. He is one of the Vatican's dark secrets, after all. If you love watching Hugh Jackman bring his unique brand of impossibly proportioned muscles to impossibly choreographed stunts and fights with his winning Aussie charm tacked on as a bonus, you will definitely enjoy Van Helsing. (And yes, those impossibly proportioned muscles are one reason Twitter users who have recently rediscovered this movie are happy that they did.) 
Even if you're less a Hugh Jackman fan than you are a monster movie fan, the chances are high that Van Helsing is your kind of movie. It's written and directed by Stephen Sommers, who also wrote and directed The Mummy and The Mummy Returns — a.k.a. the underrated adventure film series you can binge on HBO Max right now — and it pays homage to the old monster movies of the '30s and '40s, with as much relish as those other action classics. The monsters-to-minutes ratio is even higher in Van Helsing than The Mummy, so if you enjoyed Sommers' other monster projects, you'll like this too.
Really the only people who probably wouldn't enjoy Van Helsing are those who can't bare to see literary monsters reinterpreted for a new audience. This movie is over the top, paced to keep you interested, and more fun that battling hundreds of baby vampires with an automatic crossbow that shoots stakes like a machine gun. Much more fun.