The Underrated Tim Burton Classic You Can Watch On Amazon Prime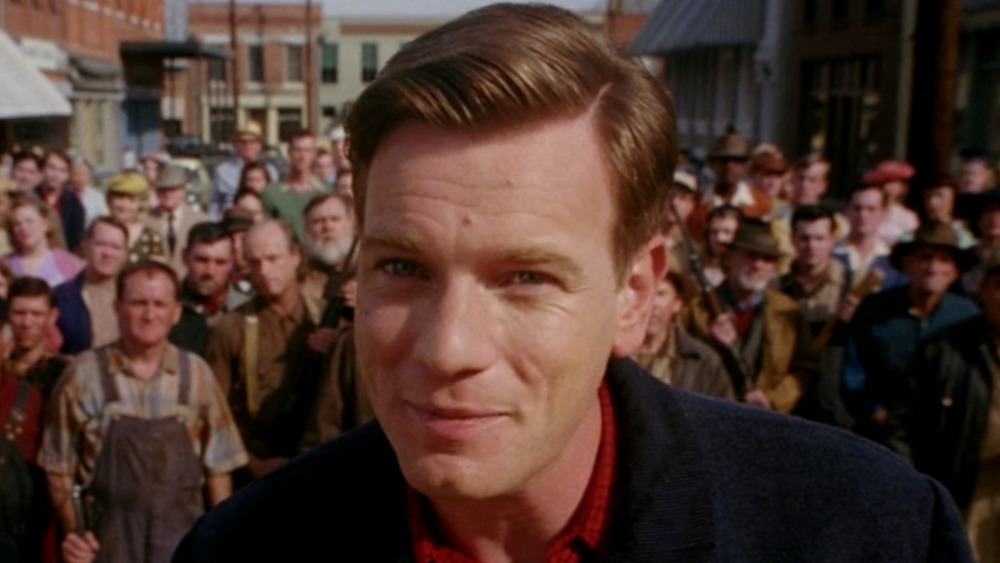 Columbia Pictures
Fans know that when it comes to the multi-talented Tim Burton, the artistic opportunities are endless in his world. For decades, Burton has been expertly crafting successful movies such as The Nightmare Before Christmas, Edward Scissorhands, and Beetlejuice. Like other directors and producers, Burton's name is attached to a movie or two that didn't gain the same traction some of his others did, with Big Fish being a prime example. 
Starring Ewan McGregor, Billy Crudup, Jessica Lange, and Albert Finney, this 2003 movie is memorable and impressive, and has excellent ratings from viewers and critics, so why is it an underdog in the World of Burton? Anyone who has had the pleasure of seeing this movie a time or two can appreciate the timeless story of a father and son bonding over imagination and wonder, and now that Big Fish is available on Amazon Prime Video, fans might wonder why it has always been considered an underrated Tim Burton creation.
Big Fish had major competition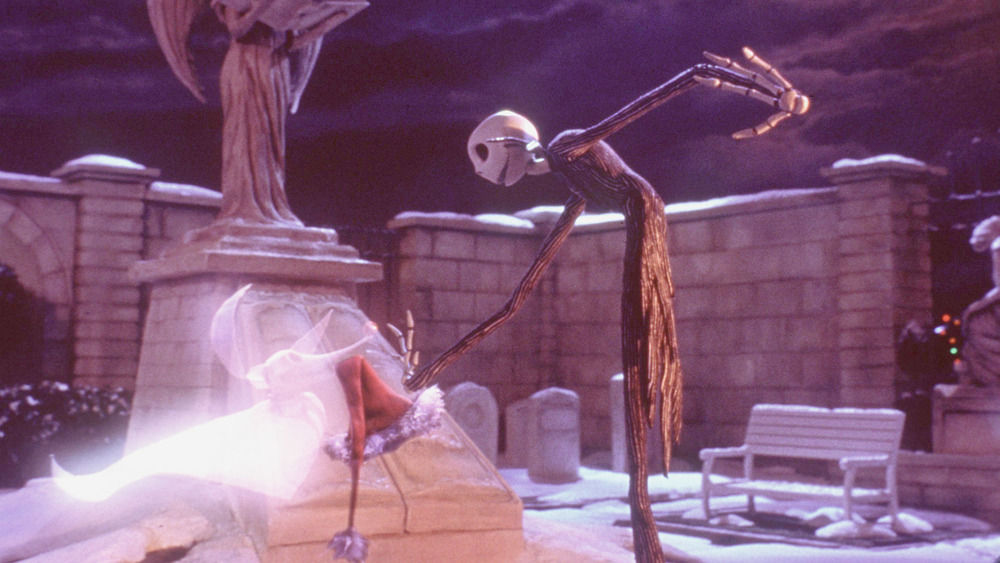 Touchstone Pictures
Big Fish came out in 2003, and by then, Tim Burton had already directed and/or produced several films that earned accolades both with critics and fans. Movies such as The Nightmare Before Christmas and Beetlejuice are hard to beat when it comes to Burton's unique vision, so with fans still holding onto the beloved love story of Jack and Sally in Nightmare, they were likely still adjusting to Burton making other films that weren't as dark and tried a different kind of narrative. In a way, fans already had their favorite Tim Burton movies in mind, and it was hard to set those movies aside in favor of a newcomer that was different from what they knew Burton's movies to be. 
Tim Burton has a certain aesthetic to his story-telling skills that creates a whimsical world with dark undertones. Big Fish is bright, loud, and not exactly subtle, which might be one of several reasons why the movie didn't get as much credit or attention as other Burton movies before it. 
Big Fish changed up Tim Burton's usual cast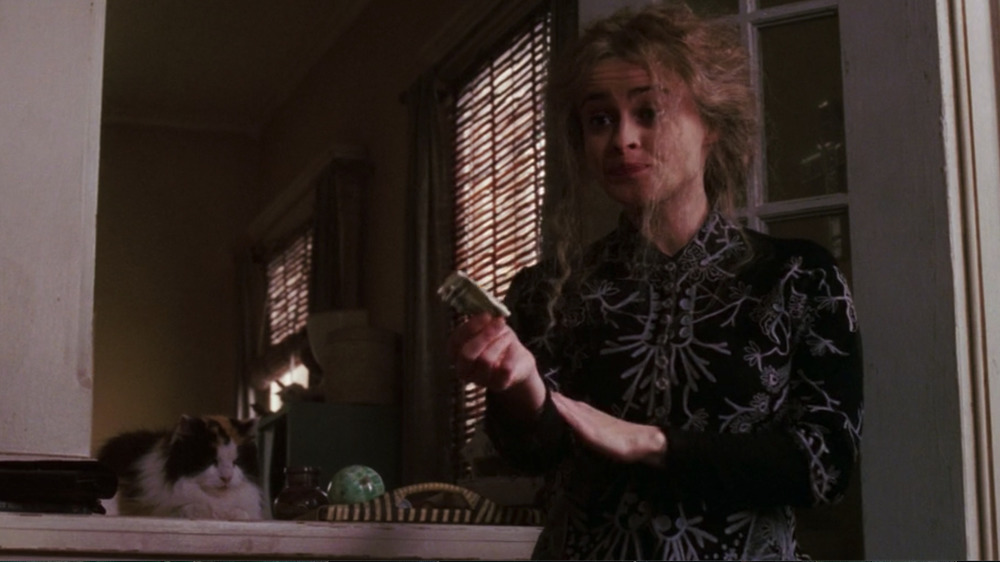 Amazon Prime Video
By the early 2000s, Tim Burton fans could predict the actors and actresses he would pick for his movies. For example, Johnny Depp could be expected to take the role of the male lead more often than not, while the female lead was often doled out to Winona Ryder or Burton's longtime partner Helena Bonham Carter. Bonham Carter had a sizable part in Big Fish, but it wasn't as front-and-center as her past roles in Burton movies. 
By 2003, Ewan McGregor had already made a name for himself in movies such as Moulin Rouge! and the Star Wars prequels, and Jessica Lange had two Oscars to her credit, but neither was among the "normal" casting Tim Burton typically went with. 
Overall, the heartfelt story of a dying man (Albert Finney as an old man, McGregor in his youth) and his bitter son (Billy Crudup) deserves a second chance for its larger-than-life story that is a fantastic Burton piece, with a smart cast that made it possible.