This Yellowstone Fan Theory Predicts Two Major Characters Are Related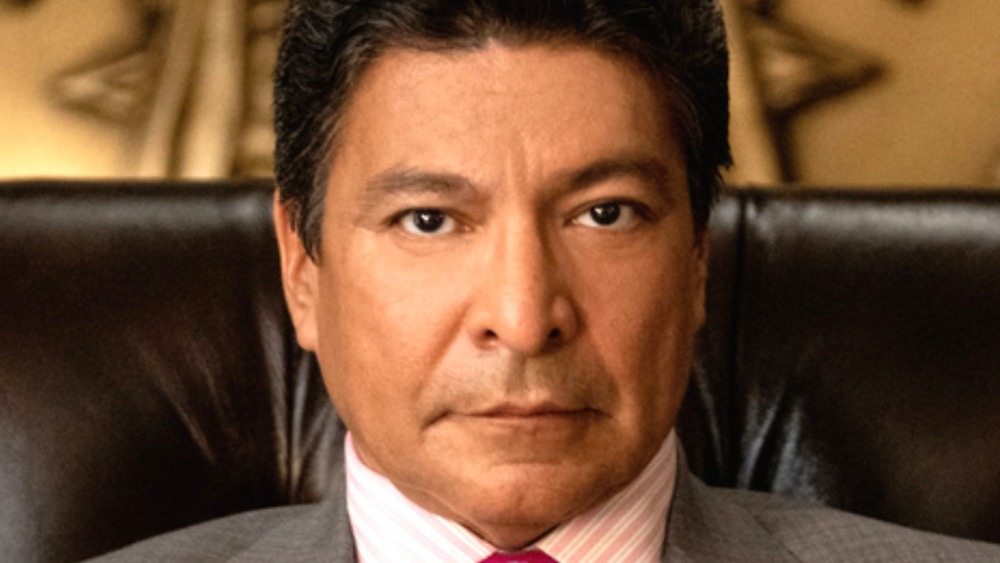 Paramount Network
John Dutton and Thomas Rainwater are two powerful men with a common desire to preserve the Yellowstone land for future generations, but could they actually be related? An Instagram post on Yellowstone's official page has fans wondering if John and Thomas could secretly be half-brothers, and while that feels like a stretch, the idea that there's a familial connection between the Duttons and Rainwater isn't totally out of the question (via Express).
The post in question features a season 3 conversation between John and Thomas, in which the leader of the Broken Rock Indian Reservation tells John that they "want the same thing for very different reasons." The scene stands out because of the way it leans on the characters' common goal, while also highlighting their differing motivations. For John, holding onto the land is a matter of family pride, but for Thomas it's about reclaiming what was taken from his ancestors.
In the comment section, several fans pointed out that the juxtaposition could point toward a season 4 twist that would lead to Thomas and John discovering they're actually half-brothers. At this point, the Dutton family tree is fairly well-established, but not much is known about Thomas' immediate family. Still, a secret brothers twist feels a bit too soap operatic for Yellowstone.
However, having John and Thomas share a common ancestor would be fitting thematically — especially if it's information only the audience is privy to.
The Yellowstone spinoff Y:1883 could reveal the Duttons and Thomas Rainwater are related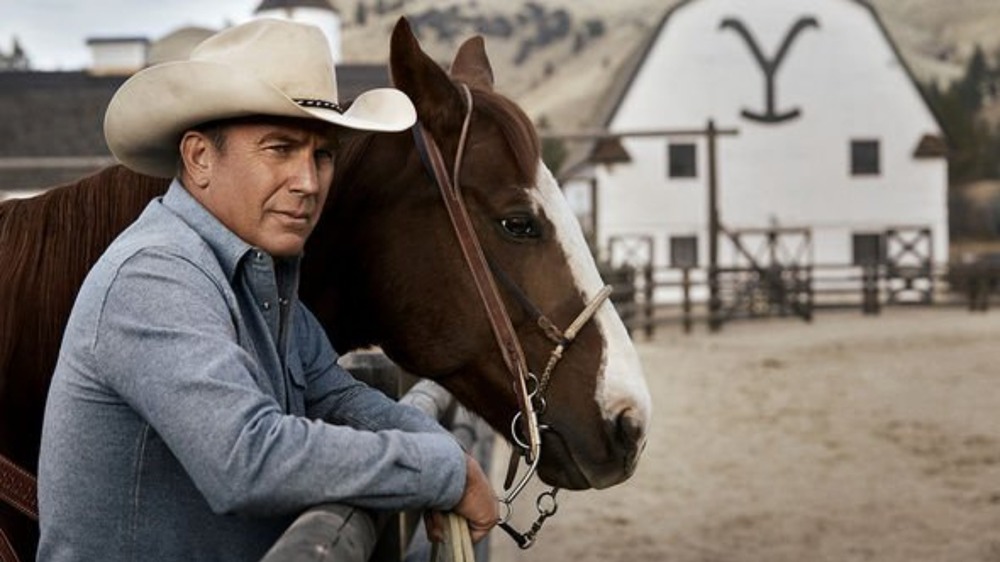 Paramount Network
In early 2021, Paramount+ confirmed a Yellowstone spinoff, Y:1883, will be coming to the new streaming service soon. Set in 1883, the series will track the original Duttons as they travel across America before settling in Montana. And if the brief teaser is any indication, their journey is going to be downright harrowing.
But no matter how perilous the original Dutton family's move is, it's still going to pale in comparison to what Native American people were subjected to during America's Western expansion. As a result, Y:1883 will have to include the clash between the Duttons and the Native Americans who called Yellowstone home before they laid claim to the land at some point. Seeing the lengths the Duttons went to in order to stake their claim on the land is sure to also inform how we view John's modern day struggle to keep the ranch in his family.
And if the show adds an extra layer to the story by revealing that one of John's ancestors was involved with one of Thomas', it would add a new element to the men's current battle over the land. If John is related to Thomas that wouldn't strengthen his claim in any meaningful way, but it would further highlight that these two men's lives are intrinsically linked throughout history.
It could also add another emotional layer to John and Thomas' uneasy relationship. As Thomas said in season 3, they ultimately want the same thing — to preserve the land — but even if they share a goal and maybe even an ancestor, the history that exists between their respective families means that they'll never truly be on the same side.