The Truth About James Earl Jones' Scenes In Coming 2 America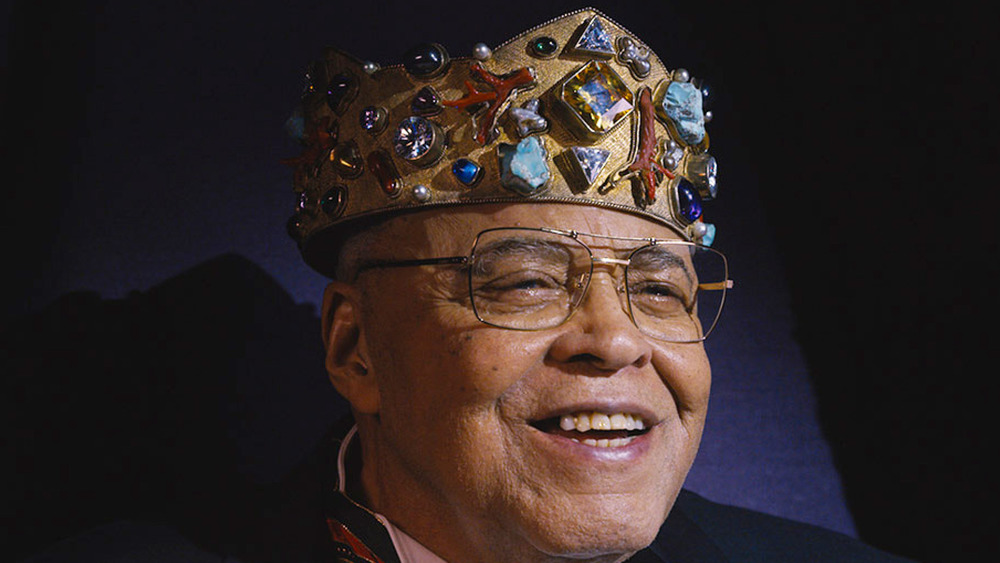 Amazon Studios
The beloved 1988 film Coming to America hit theaters in the midst of the first Eddie Murphy renaissance. By that time, audiences knew him from his stand-up comedy; time on Saturday Night Live; and already hugely successful film career. He became beloved for his ability to fully embody one iconic character (paging SNL's Buckwheat) and fluidly transform to another in a flash. So, Coming to America — in which he plays Akeem, an African prince who goes undercover as a commoner in New York City — further cemented Murphy's reputation as a formidable character actor. Similarly, as Akeem's sidekick, Semmi, Arsenio Hall also plays multiple roles in the film.
However, not every actor in Coming to America — or any other film, for that matter — needs to embody more than one character to have a memorable impact. And there's perhaps no better example of an actor whose very presence dominates a scene quite like James Earl Jones. In the first movie, James Earl Jones plays Akeem's disapproving father, King Jaffe, in a way that's foreboding yet loving.
Thankfully, for the movie's upcoming sequel, Coming 2 America, which hits Amazon Prime Video on March 5, 2021, much of the cast is back, including James Earl Jones as King Jaffe. But there's an element to his return that audiences may find surprising.
Eddie Murphy and James Earl Jones acted together from afar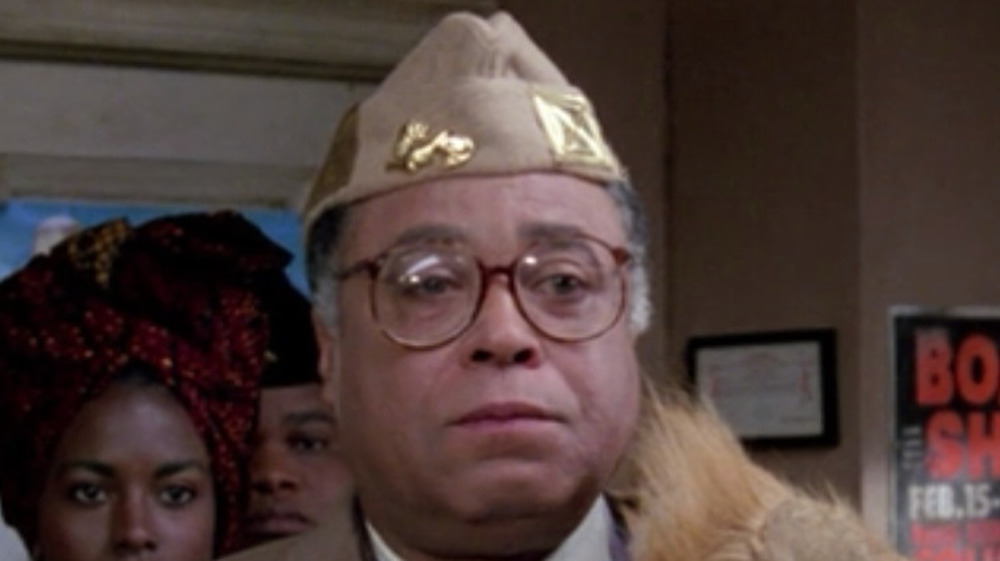 Paramount Pictures
For a virtual press junket, moderator and Rotten Tomatoes Awards Editor Jacqueline Coley spoke with the cast of Coming 2 America. Unfortunately, the junket didn't include Shari Headley (who plays Lisa in both films) or James Earl Jones. However, that didn't prevent Coley from asking Eddie Murphy about his co-stars. "Eddie, I just want to talk about working with them again because both of them are so pivotal to the first one, and in this one as well too, because Lisa comes back and she's still Lisa, let's be honest," she said. "And James Earl Jones, James Earl Jones."
Murphy had a surprising answer. "Well, James Earl Jones, we had to shoot his stuff separately because James can't travel," he revealed. "So, he shot his stuff in New York, so I didn't get to shoot with him. You could never tell, though."
Jones, who recently turned 90, has not appeared on screen since 2015, and his final listed Broadway performance in The Gin Game was on Jan. 10, 2016. Since then, all his other work has been voice acting. In addition to his age and the COVID-19 pandemic, it's worth noting that Jones suffers from type-2 diabetes — all of which impacts his ability to travel.
Regardless, we can't wait to see Jones reprise his royal role as King Jaffe in Coming 2 America.