Rowan Blanchard Talks Snowpiercer And More - Exclusive Interview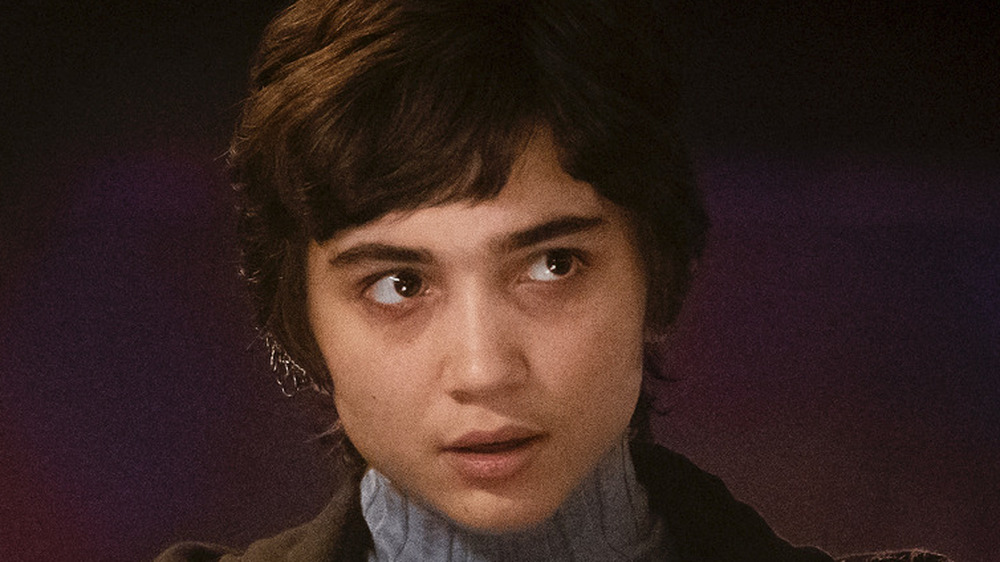 David Bukach/TNT
TNT's Snowpiercer — based on the 2013 cult film of the same name by Academy Award-winner Bong Joon Ho — takes place on a nonstop train that circles the globe, keeping its passengers alive amidst a global-killer ice age. Starring Broadway star Daveed Diggs and Academy Award-winner Jennifer Connelly, the first season of the series saw the tail-end stowaways launch a successful revolution against the biased caste system that exists aboard the high-speed convoy.
Season 2 of Snowpiercer takes things to the next level, stirring up the action, adventure, and intensity with the addition of new cast members Sean Bean (Game of Thrones, the Lord of the Rings trilogy) and up-and-comer Rowan Blanchard, who portray Mr. Wilford and Alexandra Cavill, respectively. As the right-hand woman of the elusive but all-powerful Mr. Wilford, Alexandra has a stoically earnest air about her, which isn't too surprising considering she's the long-lost daughter of the equally reserved Melanie Cavill (Connelly).
Nineteen-year-old Rowan Blanchard began acting in 2006 at the tender age of five, earning her first big role alongside Jennifer Lopez and Melissa McCarthy in the 2010 rom-com The Back-up Plan. The following year, she was cast in Spy Kids: All the Time in the World, and by 2013 she was starring on the Disney Channel series Girl Meets World, a spinoff of the hit show Boy Meets World. After that, she appeared on the blockbuster ABC show The Goldbergs as Adam's girlfriend Jackie before stepping into her most mature role to date as Snowpiercer's Alexandra.
In this exclusive interview with Looper, Blanchard dishes on what it's like to work with her Snowpiercer co-stars Connelly and Bean and reflects on leaving her Disney Channel days in the rear-view mirror.
Rowan Blanchard reveals what it's really like working with Sean Bean and Jennifer Connelly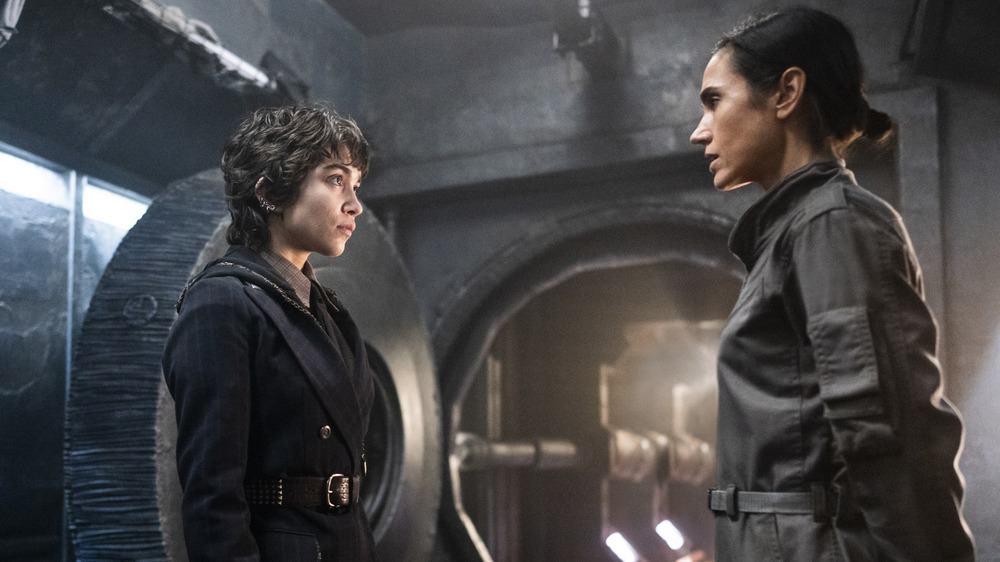 David Bukach/TNT
The addition of you and Sean Bean has really amped up season two of Snowpiercer. What's it like working so closely with him?
It was really exciting. I really like our scenes, I like the way that we get to play off of each other; it's very fun to me. And it was really fun to film and fun to play with, and I'm really happy that now it's going to be out in the world.
What's something you've learned from Sean or Jennifer Connelly about acting or just life in general?
Gosh. Well, Jennifer is definitely the most professional and just careful person I've worked with, and her work ethic and her brain is really amazing. Being around her was just super inspiring, and I felt really grateful for all of my scenes with her. Any time we were on set together, it felt like a really nice opportunity for me to watch and learn and observe, and take things in, which I really value as a young actress.
And anything from Sean?
We have a lot of scenes together, and I think it was cool for both of us coming into this show, because obviously season one happened without us. But he's amazing too, super funny. Wilford and Alex's relationship is really fun, and I think we had a nice time figuring out little moments that weren't scripted, but we could add them to the show.
Which of your co-stars do you wish you got to spend more screen time with?
I'm really excited that, hopefully next season, I'll get to explore with more of the characters, because a lot of my scenes are with Sean or with Jennifer. Daveed and me don't really have many scenes together, so I would be excited to interact with his character more.
Rowan Blanchard sees Snowpiercer's Alexandra as her most challenging role yet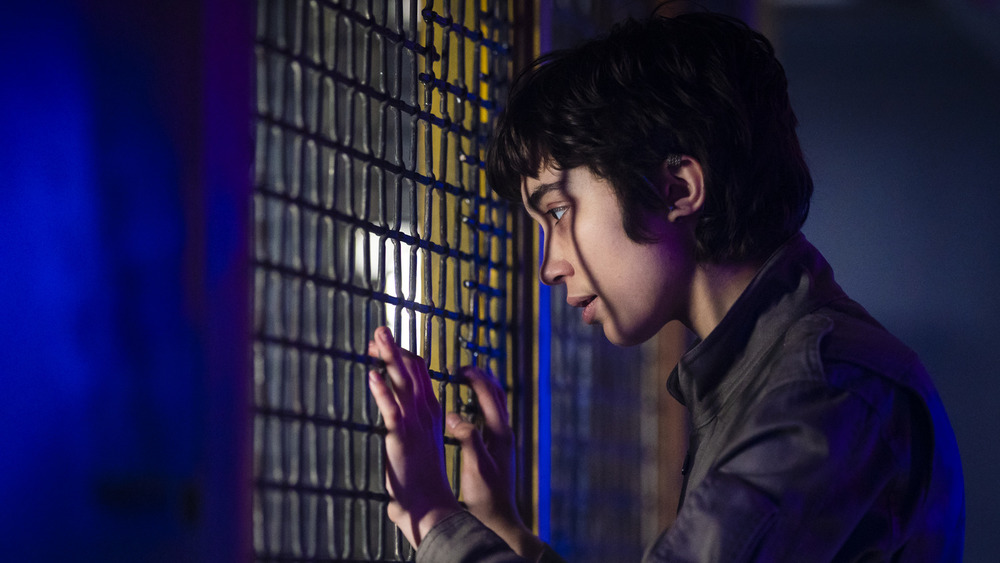 David Bukach/TNT
Snowpiercer is about as far opposite of the Disney Channel as you can get. What made you want to make such a transition?
Well, I haven't been on Disney for a while now [since 2017]. I guess I am just attracted to anything that challenges me, and Snowpiercer is a genuinely challenging, fun project. I had never done anything that was action and set in the future, so that was really exciting for me. And it's a cool opportunity to get to figure out how to play these fairly high-stakes, intense situations and make them [feel] real. It's been really fun, and I've had a really nice time so far.
Which of your previous characters do you think would handle living on Snowpiercer or Big Alice the best?
Oh gosh. This is a hard one, because I don't know if anybody's supposed to have an easy time living on Snowpiercer. Alex, I think, is quite adaptable and smart, and so I would actually be scared that any other character I've played would not handle it as well as her, because she's definitely the most vocal and direct, and hardened and jaded, character I've played.
Snowpiercer airs Mondays on TNT.