Here's How You Can Watch Every Season Of 12 Monkeys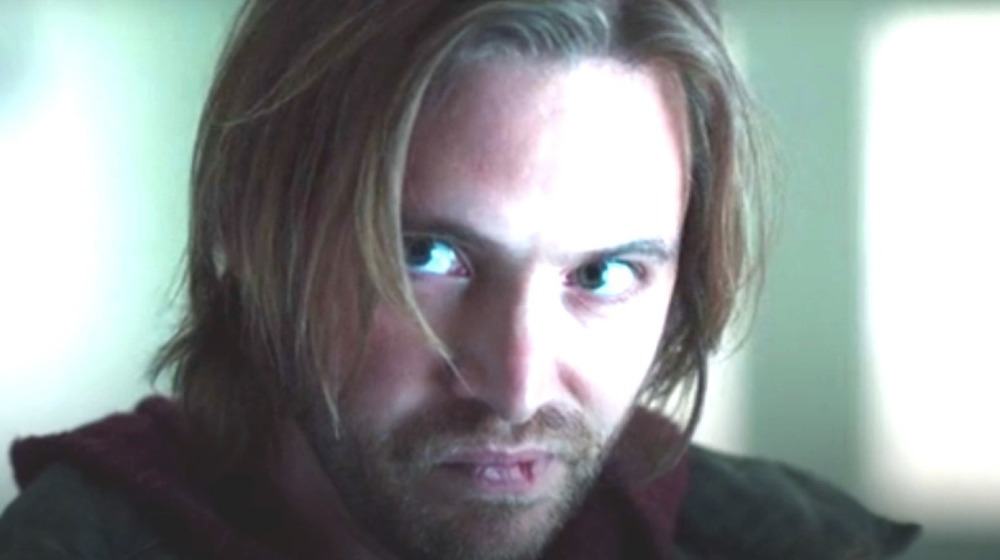 SyFy
If you're looking for a binge-worthy sci-fi show that's got a good mix of mystery and excitement, you should check out 12 Monkeys. The television show 12 Monkeys is inspired by the 1995 film of the same name, directed by Terry Gilliam and starring Brad Pitt and Bruce Willis. 
In the series, James Cole (Aaron Stanford) is struggling to survive in the post-apocalyptic future of 2043 when he is recruited to use a brand-new way to time travel and return to the year 2015 in an effort to prevent the destruction of civilization by a deadly plague. Helping him on his mission to find the source of the catastrophic illness and thwart the plans of the Army of the 12 Monkeys is a virologist, Dr. Cassandra "Cassie" Railly (Amanda Schull). Over the course of four seasons, the strangers work together traveling through time to take on the elusive and dangerous organization, which is trying to destroy reality as we know it.
According to IMDb, the cast of 12 Monkeys also features Barbara Sukowa, Emily Hampshire, and Kirk Acevedo. Noah Bean and Christopher Lloyd also have recurring roles. The TV show originally ran on the SyFy channel beginning in 2015, and the last season aired in 2018, but the first season debuted on Hulu in 2016. By 2019, the platform had locked in all four seasons, per TV Guide. Right now, you can watch all four seasons of the SyFy channel show with a Hulu subscription.
You'll need a Hulu subscription to watch all four seasons of 12 Monkeys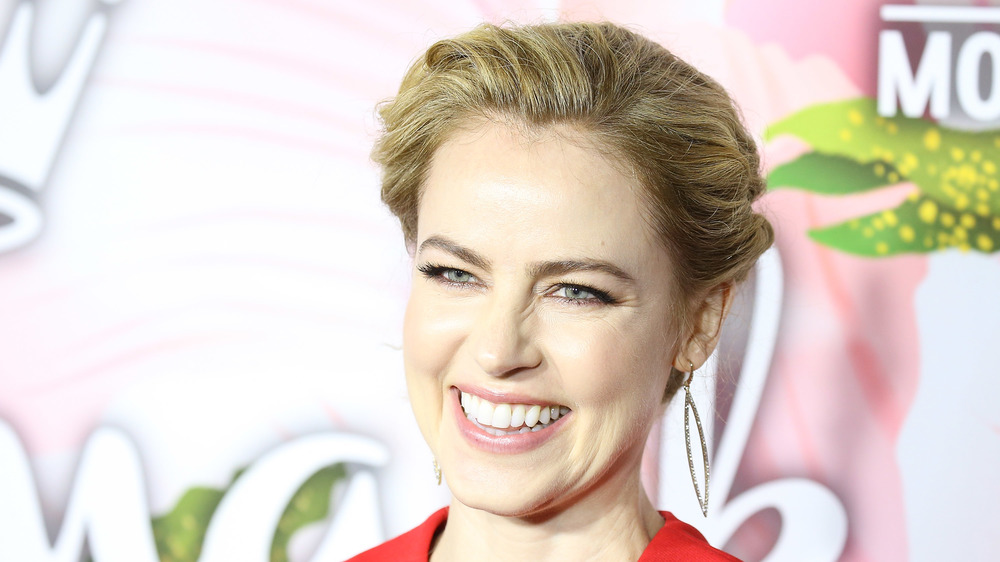 Michael Tran/Getty Images
While the easiest way to watch all four seasons of 12 Monkeys is through a subscription with Hulu, you can still watch the time-traveling show if you don't have one. It's available to rent for $1.99 per episode on Amazon Prime, Apple TV, and Vudu.
12 Monkeys has earned praise for its thrilling action sequences and surprising plot twists as Cole and Cassie travel through time to discover who the Army of the 12 Monkeys is, what the group's plans are, and how to stop them. It's even been touted as one of the best overlooked sci-fi series by outlets such as FILM. However, some viewers have found that the show's at-times erratic timeline, particularly in the early seasons, can be somewhat confusing. There are definitely elements throughout the series that will only make sense if you watch the show all the way to the end, and maybe even only on your second or third viewing. Despite its flaws, 12 Monkeys holds strong as an entertaining series with a strong following of fans.
For instance, it has an 88 percent Tomatometer Score and an 84 percent Audience Score on Rotten Tomatoes, and there are reviews noting that the show gets better as it progresses each season. According to IMDb, the show was nominated for several awards, and it won four, including two for cinematography and the 2017 Leo for Best Direction in a Dramatic Series.