12 Monkeys Renewed For Fourth And Final Season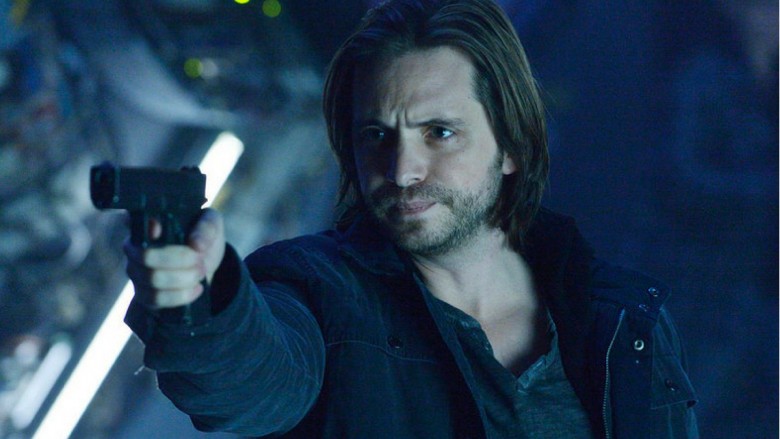 Season three hasn't even premiered yet, but Syfy has already decided that they want more 12 Monkeys. Entertainment Weekly reports that the TV adaptation of the 1995 sci-fi movie will get a fourth and final season in 2018.
The show follows Nikita's Aaron Stanford as a man tasked with going back in time to prevent a viral outbreak that will wipe out most of humanity. Amanda Schull (Suits) and Emily Hampshire (Cosmopolis) also star. The series has been well-received by critics and fans, earning a 62 percent on Rotten Tomatoes for its first season and an 86 percent for its second.
12 Monkeys is set to premiere its third season at 8 p.m. on May 19. Unlike the traditional method, the show will air over three consecutive nights, with the first four episodes airing Friday, and then three more each airing Saturday and Sunday. Matalas teased that each night of the season will "play like a summer blockbuster" and said that the season will focus on "what it means for these characters to have any kind of notion of family." Season three will also feature a guest appearance from Back to the Future's Christopher Lloyd.
"12 Monkeys has a dedicated and enthusiastic fan-base thanks to the epic storytelling by [creator] Terry Matalas, and the stellar cast and crew," said Jeff Wachtel, president and chief content officer for NBCUniversal Cable Entertainment. "We are thrilled to be able to offer fans an opportunity to binge the third season as a reward for their lasting support, and we couldn't be more excited to see where Terry takes us with the final chapter of this fabulous story in the fourth season."
Chris McCumber, president of entertainment networks at NBCUniversal Cable Entertainment, added: "With its time-twisting themes and edge-of-your-seat storyline, 12 Monkeys is the perfect show to air this way. It's grown into a world well beyond the original film, and after seeing the creative strength of season three, we couldn't wait to pick it up for a fourth season."
While we wait for the third (and fourth) season to premiere, find out how the movie the series is based on spoiled its own plot twist.