Why Elijah From The Walking Dead Looks So Familiar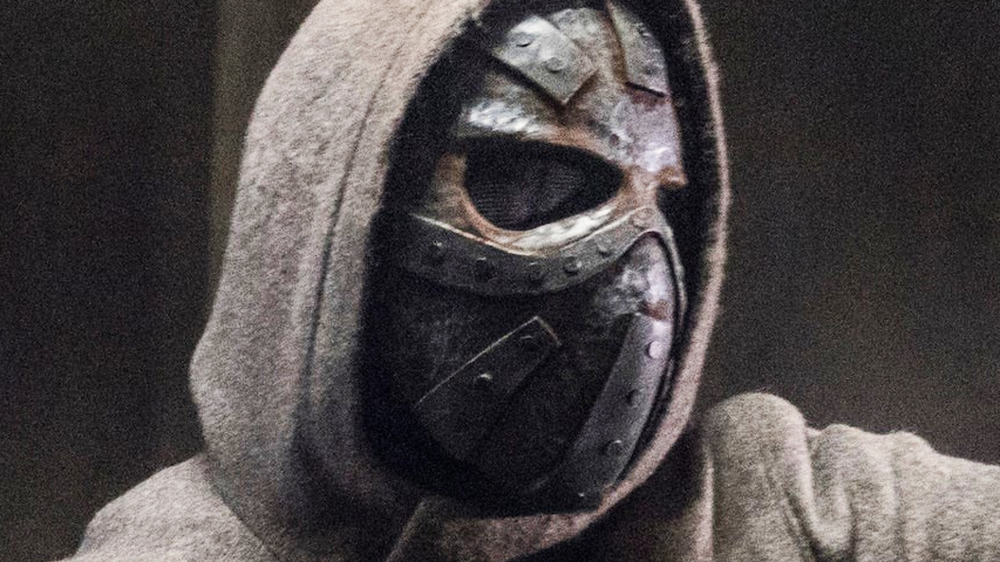 AMC
Contains spoilers for The Walking Dead season 10, episode 17 — "Home Sweet Home"
The Walking Dead fans have been waiting a while to learn the identity of the masked man who saved Gabriel (Seth Gilliam), Aaron (Ross Marquand), and Alden (Caleb McAuffle) in the season 10 episode "A Certain Doom." In the first bonus episode for season 10, "Home Sweet Home," we finally learned his identity: a young man named Elijah. Despite the initial impression that he left — that he was a deadly badass — it appears that Elijah (Okea Eme-Akwari) has a pretty complicated backstory, one that the series will hopefully expand on in the weeks to come.
As one of the newest cast members of The Walking Dead, Elijah actor Okea Eme-Akwari joins a long line of supporting stars who've helped fill out the series' ensemble over the last 11 years. He himself is relatively new to Hollywood, with fewer than ten credits currently to his name. But in the short time that Eme-Akwari has been acting professionally, he's managed to make a strong impression.
Let's take a look at Okea Eme-Akwari's filmography so far to figure out why Elijah from The Walking Dead looks so familiar.
Okea Eme-Akwari has made the most of his short time in Hollywood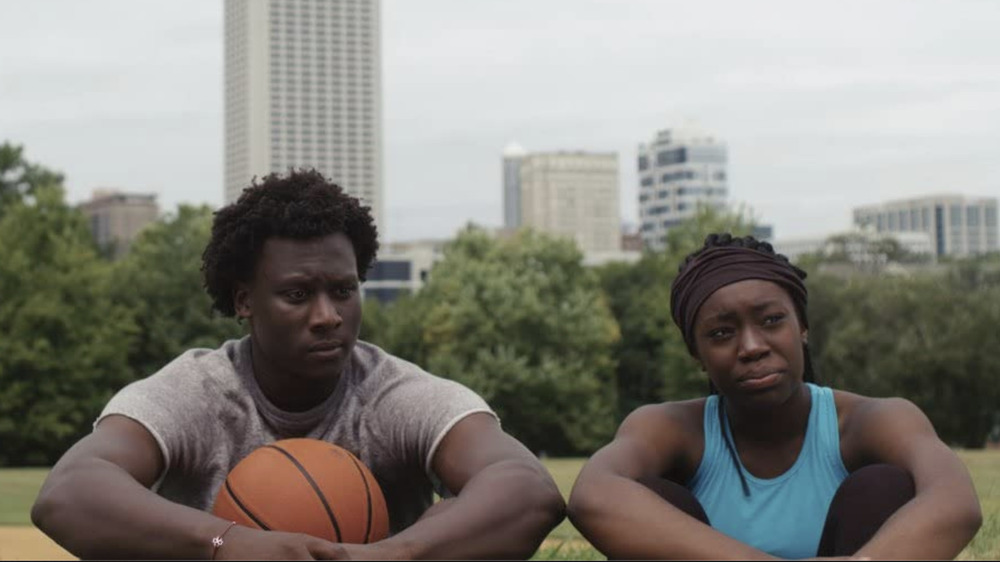 À LA MODE Films/Pineapple Cut Pictures
Many actors take years to get their careers off the ground. It's not clear how long Okea Eme-Akwari has been at the acting game, but prior to his casting in The Walking Dead, he'd already nabbed a handful of roles. One of his biggest projects so far was the Gerard Butler film Greenland, in which he had a small role as James, the nice looter.
The early projects Eme-Akwari was cast in didn't make huge waves in Hollywood — save for Greenland, which experienced a wave of hype when it hit Amazon Prime Video in late 2020 –  but they gave him a chance to cut his teeth. Eme-Awkwari appeared in the TV One documentary series Fatal Attraction, playing "Troubled Best Friend" in the episode "When Death Comes Knocking." He also starred as Caleb in the short film Anywhere Else But Here, and played Quinn in the independent film Half a Mile Out on the Night.
Given that Eme-Akwari's early roles were relatively low-key, it's especially impressive that his career took off with a notable part in one of Netflix's most popular series.
Okea Eme-Akwari played a memorable bully in Cobra Kai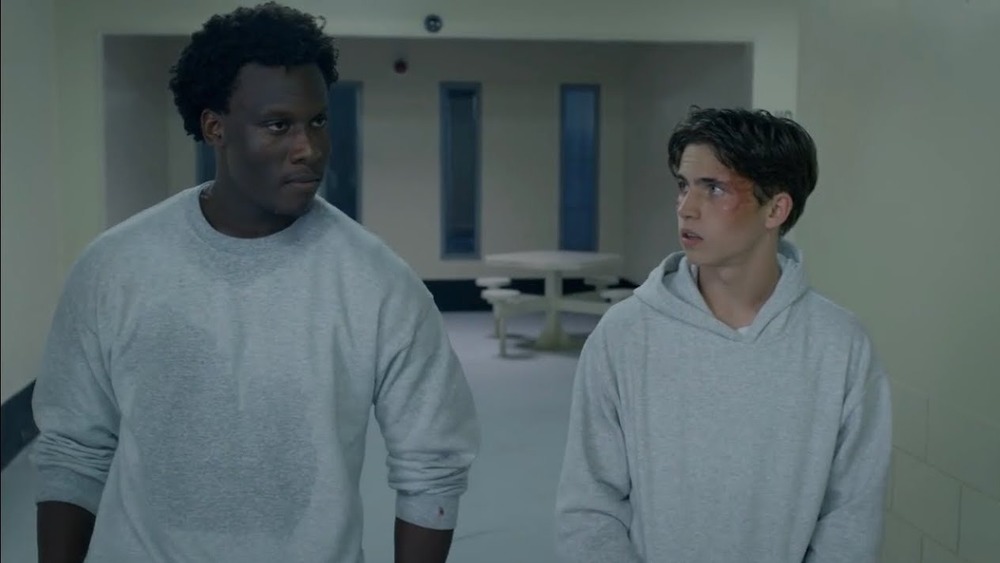 Netflix
Over the course of the first three seasons of Cobra Kai, originally a YouTube Red series that Netflix later scooped up and launched into the upper echelon of popularity, the main characters have dealt with their fair share of conflicts. In Cobra Kaiseason 3, Tanner Buchanan's Robby faces off against Eme-Akwari's Shawn Payne during his time in the Sylmar Juvenile Corrections Facilities. 
Shawn is a minor character in Cobra Kai, appearing in just three episodes. Every time he's on screen, though, you feel his presence — whether he's bullying other characters or going toe-to-toe with Robby. The series doesn't give an explanation as to why Shawn is so aggressive — he just always seems to be looking for a fight. But Eme-Akwari made the character fit seamlessly into Cobra Kai's vibe and imbued him with the cocky attitude that we so often see when we encounter bullies in real life. He also showed off some impressive fighting skills, which will likely come in handy during his tenure on The Walking Dead.