The Walking Dead Season 10: Get A Brand-New Look Behind The Scenes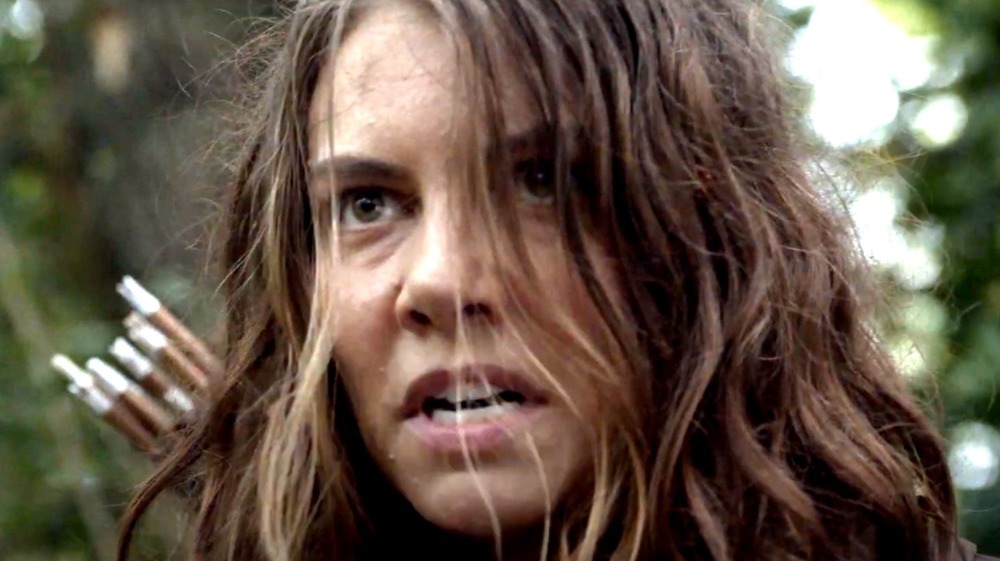 AMC
Last year, in an ironic twist that would make Alanis Morissette jealous, production on season 10 of The Walking Dead was halted due to a global pandemic. COVID-19 shuttered the long-running series before it could put the finishing touches on the finale of its penultimate season. That episode eventually premiered in October, 2020, and its standalone airing proved to be a preview of things to come. With the eleventh and final season of the series delayed beyond the show's typical October premiere window, AMC is tiding over fans by releasing six additional season 10 episodes beginning on February 28 (via The Hollywood Reporter).
To further tease this bonus mini-season (a trailer dropped January), a new behind-the-scenes featurette was just released that gives viewers a unique look at how an apocalyptic TV show handles its production during a global pandemic. The teaser also gives fans of the series more than a few peeks at what they have to look forward to when this new set of episodes drop.
The Walking Dead's cast is back in action
The teaser video, entitled "Back to Work," primarily focuses on how the show has adapted its production to film as safely as possible during the COVID-19 pandemic. Behind-the-scenes footage shows the sometimes comical sight of cast members in costume wearing masks and plastic face shields. As Paola Lázaro, who plays the bubbly and fierce Princess on the series, puts it, "It kind of felt like we were dogs after a surgery or something."
Despite the added difficulties of filming during COVID-19, the cast members featured in the teaser seem like they couldn't be happier to be back on set. In addition to Lázaro, the video features interviews with cast members such as Norman Reedus (Daryl), Khary Payton (Ezekiel), Seth Gilliam (Gabriel), Ross Marquand (Aaron), Cooper Andrews (Jerry), and Cailey Fleming (Judith).
Fans also get a look at Lauren Cohan back in action as Maggie. After being absent for most of season 10, Maggie reappeared in the finale that aired in October, and it looks like she will be a significant presence in these additional episodes. Cohan seemed excited to be back at work, revealing, "The weirdest part of this year is that everybody texted me when this all started and said, 'You must know what to do, you've been on a zombie show for ten years.' I didn't know what to do."
Included in the featurette are short glimpses of scenes from the upcoming season, including one of Maggie traveling with her mysterious masked compatriot and the rehearsal of a shot of someone getting punched in the face. As for what it all means, we'll have to wait until the new batch of The Walking Dead season 10 episodes drops to piece it all together.