The Moment Sasha Calle Learned She'll Be Supergirl In The New Flash Movie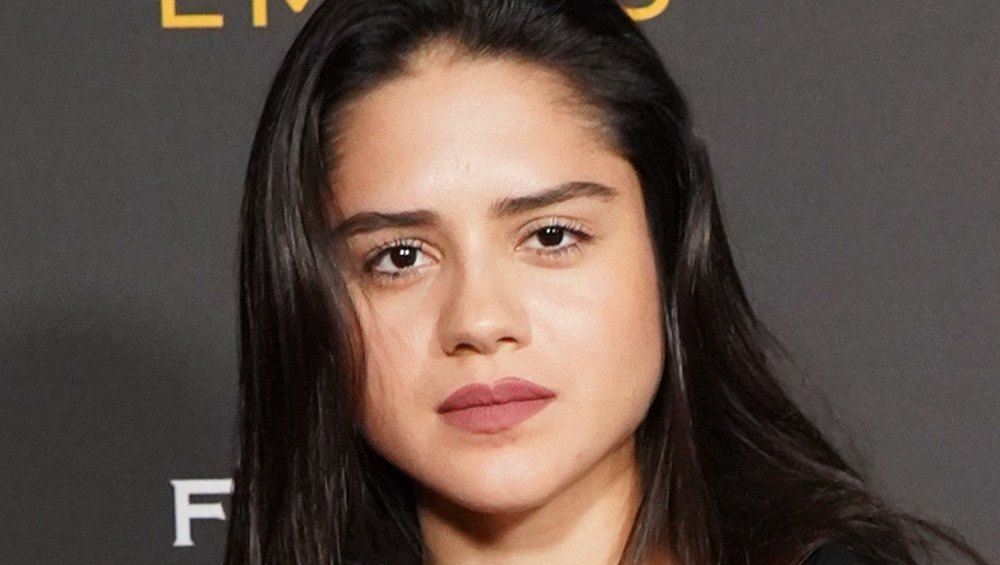 Rachel Luna/Getty Images
It's been a long and winding road for the DC Comics film The Flash, meant to be a cornerstone of the DC Extended Universe (DCEU), DC's answer to Marvel's mega film franchise. In development since 2013, The Flash has undergone several behind-the-scenes changes and shouldered strain from poorly received DC films like Batman v Superman: Dawn of Justice and Suicide Squad. However, it seems the film is one step closer to coming to fruition, as a new casting decision for The Flash was announced on Friday, February 19, 2021.
Sasha Calle, a 25-year-old Daytime Emmy-nominated actress, will play Supergirl in The Flash, becoming the first Latina actress to don the comic book hero's cape. Andy Muschietti, who took the helm as The Flash's director in July 2019, announced the casting by sharing on social media a video of him informing Calle she got the part. Let's take a look at the moment Sasha Calle learned she'll be Supergirl in the new Flash movie.
Andy Muschietti's fateful call with Sasha Calle
To put it simply, Muschietti dropped the Supergirl news on Calle slyly. During a video call with Calle, the director pretended he had a few more questions for her, and started by asking if she can fly. Calle was confused by the nature of the question, and so Muschietti followed up with, "Do you want to fly?" Calle said she'd love to, and Muschietti responded by showing her the suit that she'll need to do just that — Supergirl's suit. 
Starting to see where this was going, Calle immediately became emotional, and finally Muschietti told her that she is, in fact, The Flash movie's Supergirl. Calle buried her face in her hands as tears filled her eyes, clearly genuinely overjoyed. She thanked him and said, "Little me would be like, 'No way!'" Calle then asked his permission to officially freak out and told someone off camera about the news. She thanked him again with heartfelt emotion, and the video ended there. 
Just like that, Calle has likely already endeared herself substantially to Flash fans.
Muschietti told Deadline that Calle was selected out of more than 400 hopefuls — none of whom actually knew the specific part they were auditioning for — and though the decision was hard, he feels Calle was "destined to play this role."
The scoop on The Flash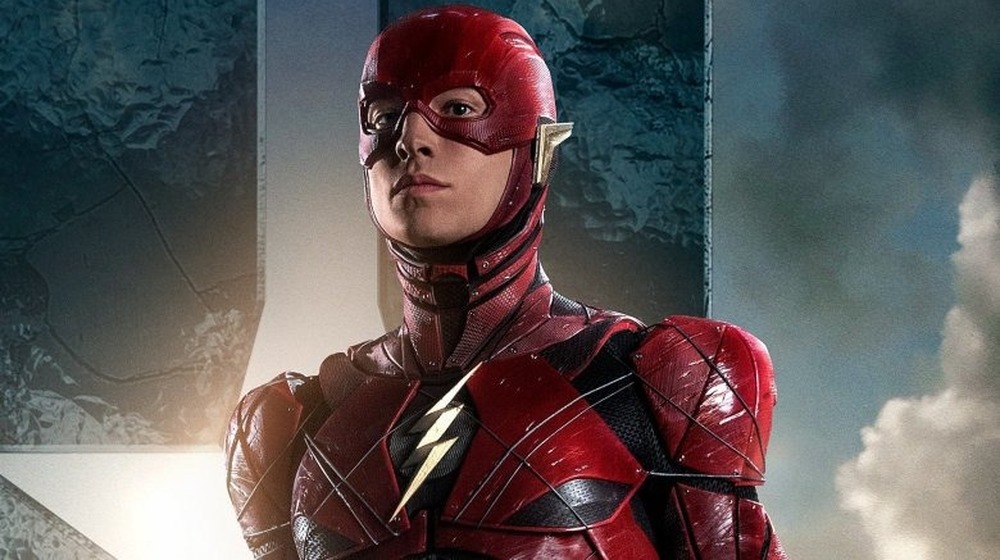 Warner Bros./DC Entertainment
It's not clear what role Supergirl will play in The Flash, or even what comic-book version will be used, as details of the film's overall plot are scarce. However, Entertainment Weekly previously reported that the film is inspired by the Flashpoint Paradox comics arc, which means it will likely involve multiple realities. 
Regardless of precisely how Supergirl fits into the film, the role is a big leap for Calle. The young actress is most known for her role as Lola Rosales on The Young and the Restless, which she's played since 2018 and for which she earned a 2020 Daytime Emmy nomination for Outstanding Young Performer in a Drama Series. Calle has also appeared in several short films and in the television miniseries Socially Awkward. For The Flash, Calle joins a cast that so far includes Ezra Miller as the titular speedster, Billy Crudup as the Flash's father Henry Allen, Ben Affleck as Batman (the prime Batman), and Michael Keaton as an alternate-reality Batman — a fantastic nod to yesteryear, as Keaton played the Caped Crusader in 1989's Batman and 1992's Batman Returns. 
Though casting continues and COVID-19 remains a threat to movie-making, The Flash is slated to be released June 3, 2022. As fans await that date and more details of the film, at least they can feed off the joy of star Sasha Calle, the groundbreaking new Supergirl.