What Danny From The Shining Looks Like Today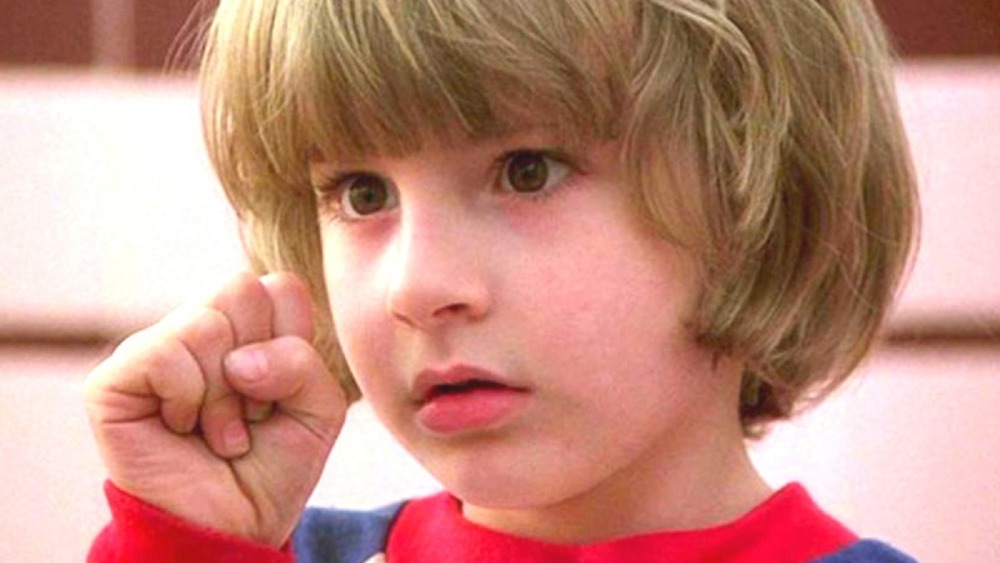 Warner Bros.
Stanley Kubrick's 1980 film adaptation of The Shining remains a masterclass in horror that fans of the genre enjoy to this day. While there were subtle differences between the film and Stephen King novel, the cast and characters remained the same. One of these major figures was Danny Torrance, the child of Wendy (Shelley Duvall) and Jack Torrance (Jack Nicholson), who was played by Danny Lloyd at the age of six. This role would be the child actor's film debut, thrusting into the spotlight at an early age.
According to the actor's IMDb bio, he was specifically chosen for this role due to "his ability to concentrate for extended periods of time." Additionally, during filming, Lloyd had no clue that he was in a horror film. In fact, he was told on multiple occasions by Kubrick that he was filming a drama about a family that lived in a hotel in order not to scare him. Showing such promising skills at such a young age, many would think that Lloyd went on to take on more major Hollywood roles. However, fans of the actor will be shocked to know where his career actually went after The Shining.
Danny Lloyd gave up on acting at an early age
After The Shining, Lloyd's next major role was Young G. Gordon Liddy in the 1982 television film, Will: G. Gordon Liddy. The movie was based on an autobiography by Liddy, one of the convicted criminals involved in Watergate. However, after this role, Lloyd showed no interest in acting, and quit the industry at the age of 14 after missing out on several roles as a teenager. 
After his retirement, Lloyd grew up out of the spotlight and pursued a career in education. During a 2013 interview with The Daily News, Lloyd explained that he has no regrets about his decisions, and is happy with how everything turned out. "I lead a pretty normal life now," the former child actor said. "People don't recognize me when I go out in public." Now, the actor is married with six children, teaches science, and enjoys raising pigs. 
His break from acting did come to a brief halt in 2019 when he made a cameo in Doctor Sleep, the sequel to The Shining, as a baseball game spectator. According to a Variety interview with the film's producer, Trevor Macy, Lloyd was actually asked to make an appearance in the film. "[Director] Mike [Flanagan] found him and direct-messaged him on Twitter," Macy said. However, since then, the actor has seemingly returned to his normal and happy life with his children, pigs, and new career.