Here's How You Can Watch The Pre-Show For The 2021 Golden Globe Awards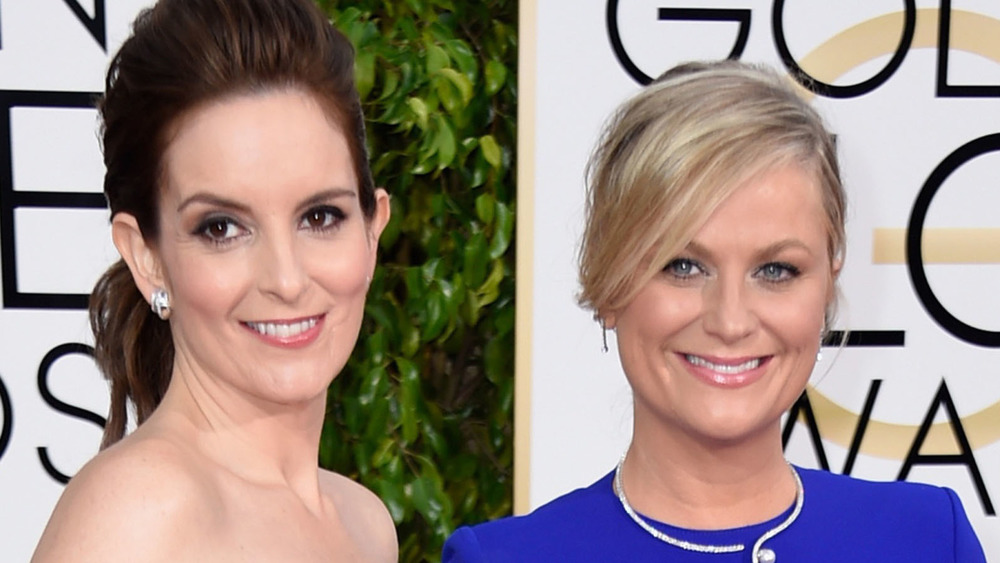 Frazer Harrison/Getty Images
The coronavirus pandemic continues to drag on, but some things in life find some semblance of normalcy. The Hollywood Foreign Press Association and Dick Clark Productions will be staging this year's Golden Globes on Sunday, February 28 at 8:00pm EST. It will air coast-to-coast on NBC, and the ceremony will be available to stream the next day on Peacock. Tina Fey and Amy Poehler will be returning to host, making it their fourth time overall.
Of course, just like everything else in 2021, the Golden Globes will be at least somewhat affected by the pandemic. Fey and Poehler will be the first Globes co-hosts not to physically share a stage together — Fey will be broadcasting from the Rainbow Room in New York City, with Poehler stationed at the Beverly Hilton. Many of this year's nominees will be participating virtually from around the world.
But some fans tune into the Globes for one reason and one reason only: the pre-show red carpet fashion. This year's Golden Globes pre-show will be happening as well, but it will also be a bit different from what everyone is used to.
Here's all the info you need to catch the pre-show for the 78th Annual Golden Globe Awards.
How to watch 2021's version of the Golden Globe Awards pre-show
The pre-show will begin at 6:30pm EST, and run the entire 90 minutes leading up to the ceremony. It will be broadcast from the Beverly Hilton in Los Angeles, and it will be viewable online in two places: the Golden Globes Twitter account and goldenglobes.com. The pre-show's hosts will be NBC Access Hollywood entertainment reporter Zuri Hall, joined by actress and singer Sofia Carson, star of Disney's Descendants franchise. Rasha Goel and Scott Mantz will be joining them to interview stars remotely. Providing commentary will be The Viall Files podcast host Nick Viall, along with comedian Fortune Feimster and hosts A.J. Gibson and Emile Ennis Jr. 
The big question is, will there be a red carpet? Per Entertainment Weekly, the Golden Globe Awards' exact plans for the red carpet are unknown. But based on other coronavirus-era awards shows, like the 2020 Emmys, some nominees and other celebs will most likely appear in person, with others making virtual streaming appearances. 
And the even bigger question is, do celebs still have to get fully dressed up if they're calling in via Zoom, or can they wear sweatpants like the rest of us?