The Netflix Series That Left The 2020 Emmys Empty-Handed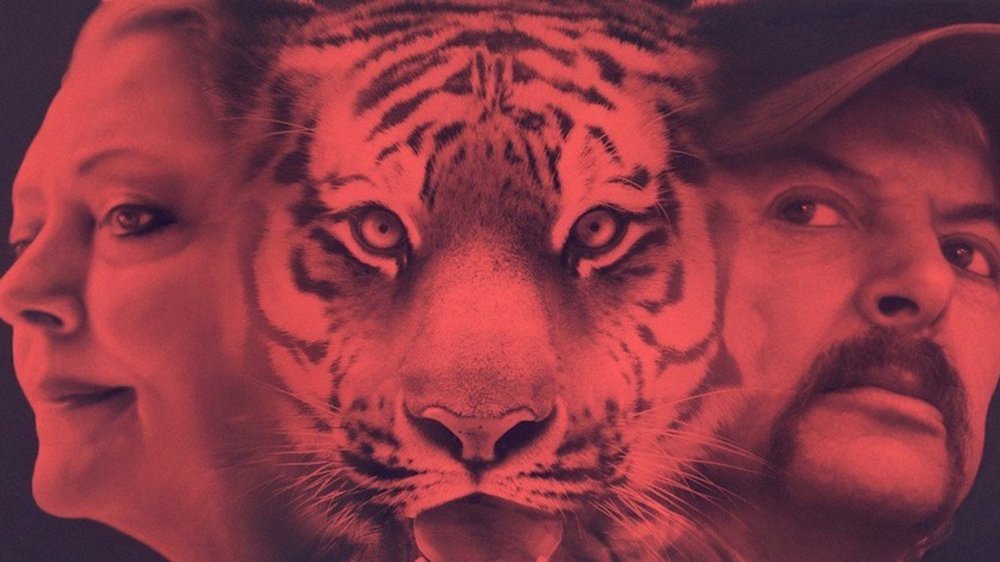 Netflix
One of Netflix's biggest original projects had the opportunity to take home gold during this year's Emmy Awards, but walked away with nothing. 
The Academy of Television Arts and Sciences awarded Tiger King: Murder, Mayhem and Madness – the Netflix docuseries centered on the often-unbelievable lives of big cat park owner (and big cat collector) Joe Exotic and Big Cat Rescue owner and the target of Exotic's hatred Carole Baskin — with six nominations going into the 72nd Annual Primetime Creative Arts Emmy Awards. A seven-part documentary that turned into a worldwide entertainment phenomenon, Tiger King was up for the following awards: Outstanding Documentary or Nonfiction Series, Outstanding Directing for a Documentary/Nonfiction Program, Outstanding Music Composition for a Documentary Series or Special, Outstanding Picture Editing for Nonfiction Programming, Outstanding Sound Editing for a Nonfiction or Reality Program (Single or Multi-Camera), and Outstanding Sound Mixing for a Nonfiction or Reality Program (Single or Multi-Camera).
Over the course of the Creative Arts Emmys, which aired a live ceremony on September 19, 2020, Tiger King turned zero of those six nominations into wins.
Split reactions to Tiger King's Emmy nominations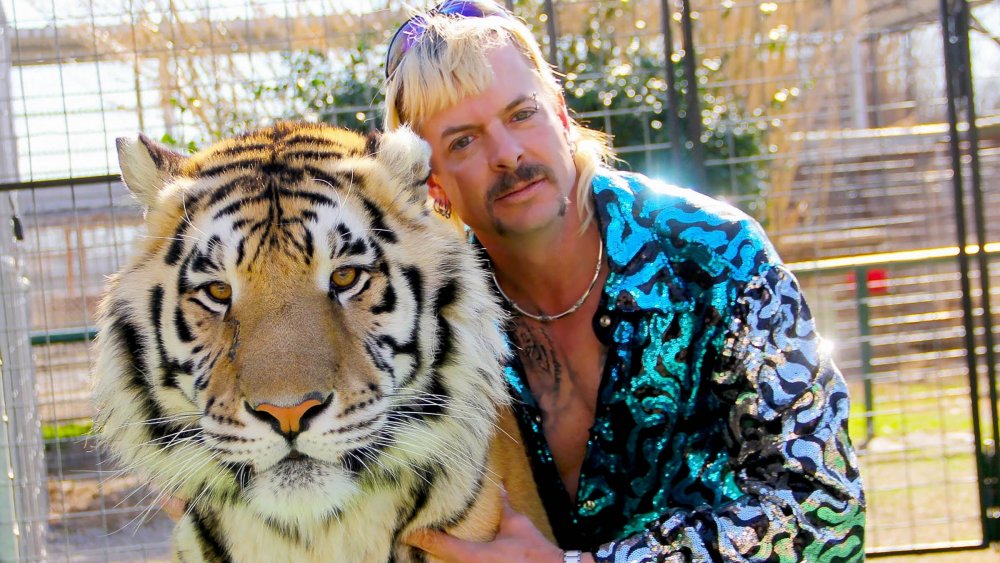 Netflix
Tiger King racking up six Emmys nominations and winning no awards has sparked split reactions. 
Some — like Twitter user @TerryDullum – sincerely felt that the series deserved a win. "What a shame. Joe Exotic and Tiger King were snubbed by the Emmys!" they wrote. 
Others felt that Tiger King didn't deserve to be nominated, let alone win any of the six Emmys for which it was in contention. "Tiger king snubbed at the emmys' what about that absolute s***show of a series deserved ANY award??" tweeted user @summer_teas. Added user @jed_mosely, "Glad Tiger King didn't win an Emmy. Biggest waste of time in my life."
Logan Austin, who tweets under the handle @jaylowfantastic, shared a three-tweet thread breaking down their argument as to why Tiger King isn't deserving of recognition of any kind.
"I personally don't think it should [have] won any awards, here's a show about crazy people mistreating animals, hired murder plots, and using baby tiger cubs for sex. This was just a black hole show that people watched during quarantine," Austin wrote. "Please jump off this show's bandwagon. I mean come on, Carole is the main person on Dancing with the Stars while she's getting investigated by the FBI for her husband's murder and @AmazonStudios @PrimeVideo are doing a project with Nicholas [sic] Cage where he's staring as the #TigerKing. Can we just stop focusing on content that make people think the mistreatment of exotic animals is okay."

Regardless of how one feels about Tiger King and how the 2020 Emmys panned out for the docuseries, it certainly shaped the pop culture zeitgeist this year, and likely won't soon be forgotten — for better or for worse.