WandaVision Production Designer Mark Worthington Weighs In On The MCU's Best Film Sets - Exclusive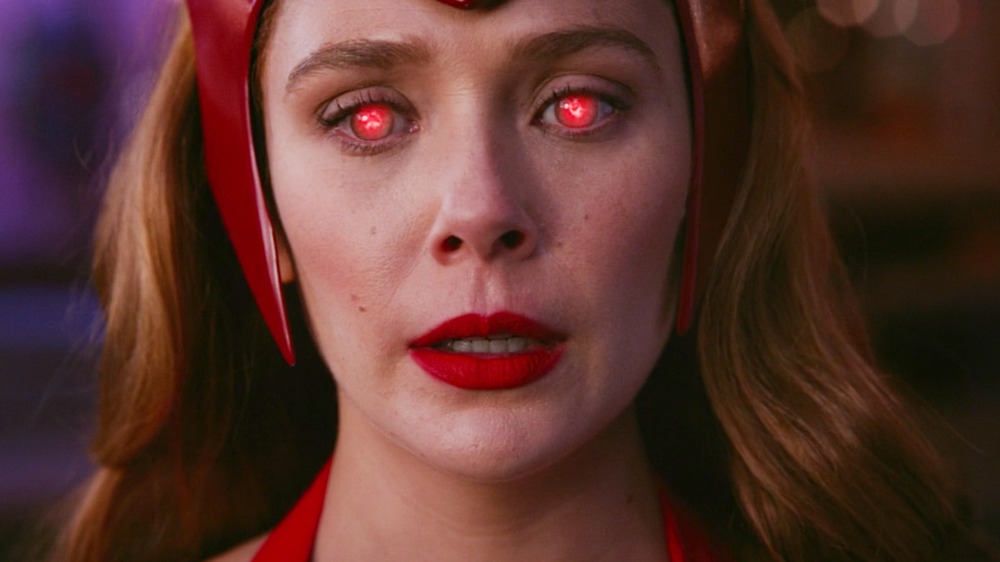 Marvel Studios/Disney+
After more than 30 years in the movie and television business as an art director and production designer, four-time Art Director's Guild Award winner Mark Worthington has ventured into the Marvel Cinematic Universe with WandaVision, Marvel Studios' debut series on Disney+. And he couldn't be more thrilled with the opportunity.
Set after the events of Avengers: Endgame, WandaVision kicks off Phase 4 of the MCU as Wanda Maximoff (Elizabeth Olsen) and Vision (Paul Bettany) lead a seemingly blissful existence in the guise of classic television sitcoms as a force field separates them from the modern-day world. Naturally, the series has several connections to previous Marvel Studios films, so it was beneficial for Worthington to be well-versed in all-things Marvel, as well as the work of his fellow MCU production designers.
"I love the stuff on Doctor Strange – there's some really beautiful design in that. And across the board, there's some really nice stuff from Iron Man onward. All of it has its own particularities. It's interesting when you go to Eastern Europe and some of them in these different locales. It's all great," Worthington shared with Looper in an exclusive interview. "Here, we're doing S.W.O.R.D. for the first time. So again, [you have to be] steeping yourself in the language of the MCU, knowing what you have to do [is] something distinct for this story."
Creating settings in different decades for WandaVision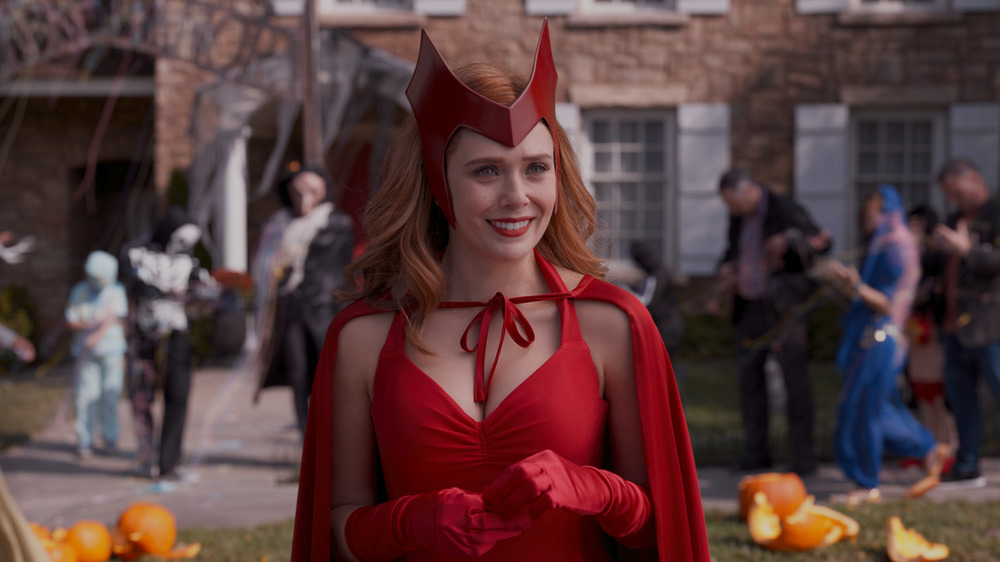 Marvel Studios/Disney+
Luckily for Worthington, WandaVision is rooted in TV sitcoms from 1950s and decades beyond — settings unfamiliar to fans as they relate to the Marvel Cinematic Universe. The look of the series begins to change, though, with episode 4, when S.W.O.R.D. (the Sentient Weapon Observation and Response Department) is formally introduced and fans are given a look at a modern setting more familiar to several MCU projects.
While WandaVision naturally contains similarities to previous Marvel Studios releases — it is, after all, part of the studio's shared universe — Worthington told Looper that he's been intent on putting his own unique stamp on the series. As such, the production designer is cautious to use the word "inspiration" in the admiration he has for previous MCU projects.
"I don't know if inspiration is the right word. In other words, I wouldn't want to copy any of that because it wouldn't be appropriate for the idea. This has to be its own thing, because we're introducing it in a different way now. But again, you have to learn [the] language of it in order to speak it, obviously, here. So, it's a complex thing," Worthington explained. 
He elaborated, "Again, most of it is just trying to soak yourself in it so you've got all the information, and then inflect it through the story in my own particular design sensibility to come up with what we do. It relates to me. It is the MCU now, obviously, but it wants to be distinct because our story is distinct."
A horrifying reminder of another distinct setting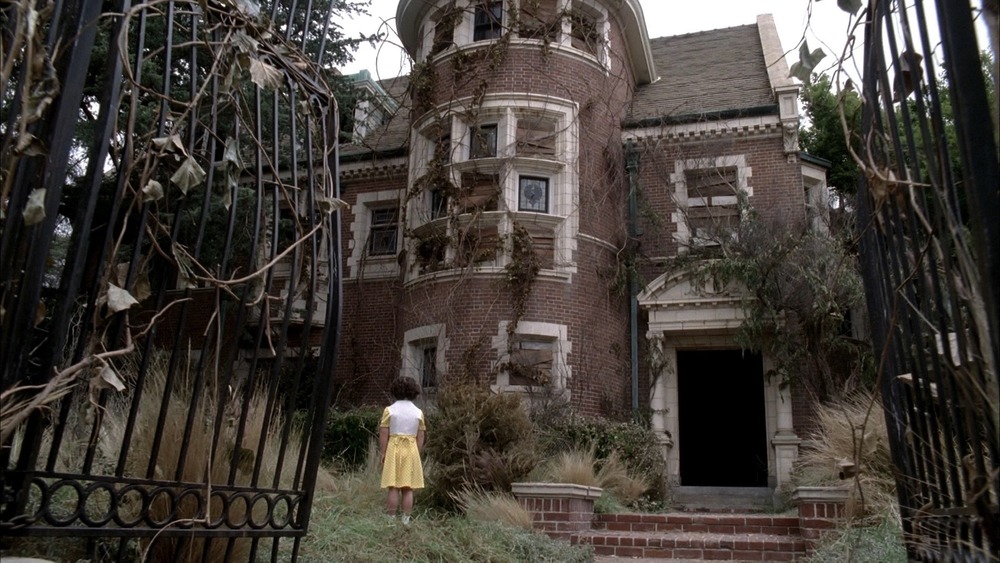 FX
Worthington is certainly no stranger to distinct settings. Among his credits — which include art direction work on the acclaimed Western Tombstone and the smash comedy Austin Powers in Goldmember, as well production design on the TV sitcom Ugly Betty and mystery drama Lost — is his work on the first five seasons of the hit horror anthology American Horror Story.
American Horror Story kicked off in 2011 with the unforgettable "Murder House" season, starring, among others, WandaVision's Evan Peters, who plays Pietro Maximoff. The inaugural season featured the real-life Rosenheim Mansion in Los Angeles.
"The house itself — and we did a version of it on stage, and we changed a few things around — but the house itself is creepy. It's a weird house with a weird plan," Worthington recalled for Looper. "It was designed by, actually, the president of the AIA [American Institute of Architects] in L.A., whenever it was — 1915, it was built. The basement's creepy. Yeah, I would say you can go into that house and [you'd think], 'Something isn't right.' And that's why it was chosen. The DNA and the creepiness [of the house] was already there."
New episodes of WandaVision drop every Friday on Disney+.