Archer Season 12 - What We Know So Far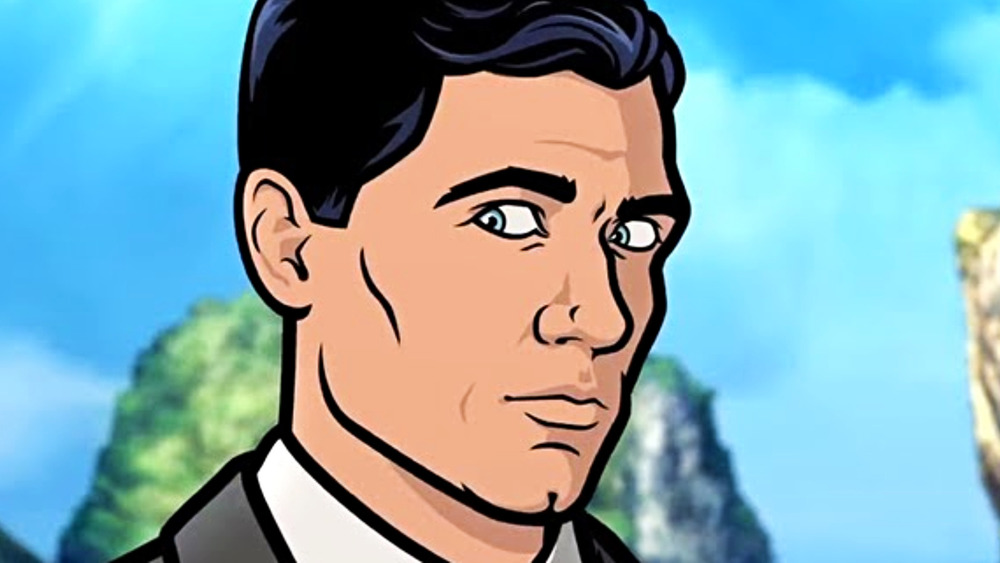 FXX
Archer fans have reason to rejoice. Just as the lead of the adult animated series has dodged more bullets than he has any right to, Archer has been saved from jaws of death once more. Just as Archer creator Adam Reed warned fans in 2016 that the series wouldn't last past 10 seasons, the eleventh season that aired in fall 2020 was going to be the end of Sterling Archer's misadventures (via NBC). Instead, last October, Variety reported that — due in no small part to a 32 percent increase in viewership during Archer's 11th season — FXX had renewed the animated series for season 12.
What should we expect with the upcoming season? Archer has consistently proven to be one of the most unpredictable shows on television. For example, season 5 is still known as Archer Vice, as it transformed the cast of secret agents into drug dealers. More recently, Archer spends three seasons with its lead character in a coma and each season shifting from different eras and settings all unfolding in his mind. 
So yeah, trying to predict exactly what to expect in Archer season 12 is kind of like throwing a dart at a bullseye in the middle of a tornado. But we know a few things here and there about what to expect from Sterling and his misfit colleagues.
When can we return to the Danger Zone?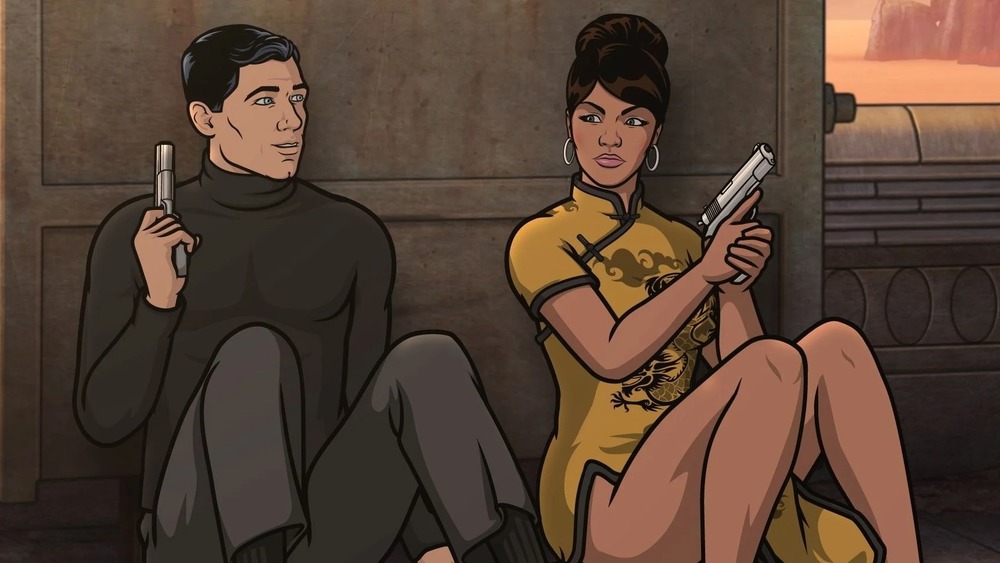 FXX
The bad news is that, for all we know, Archer's 12th season could find everyone switching places with the cast of Bob's Burgers instead of just Sterling, and for the full season instead of one episode. The good news is that whatever creator Adam Reed and the rest has in store, we have a general idea of when to expect new episodes of Archer.
Upon reporting the series renewal, Variety specified season 12 was "slated to debut in 2021 on FXX and FX on Hulu." While the article doesn't say when in 2021 to expect new episodes, our best guess is season 12 will premiere some time in the fall. In most cases, the time span between seasons of Archer has been a year, with the following season debuting either during or close to the same month as the previous season. Season 11 premiered last September, giving us hope we'll see Sterling and company in new stories some time between August and October 2021.
Of course, with COVID-19 still being a concern, there's no way to be 100 percent certain. The wait between seasons 10 and 11 was one of the exceptions to the one year rule. Season 10 was released at the end of May 2019 while Season 11 –  with production delayed due to the coronavirus — was delayed to September 2020. 
Warning! Spoilers follow for Archer's previous seasons!
Who will be in Archer's 12th season?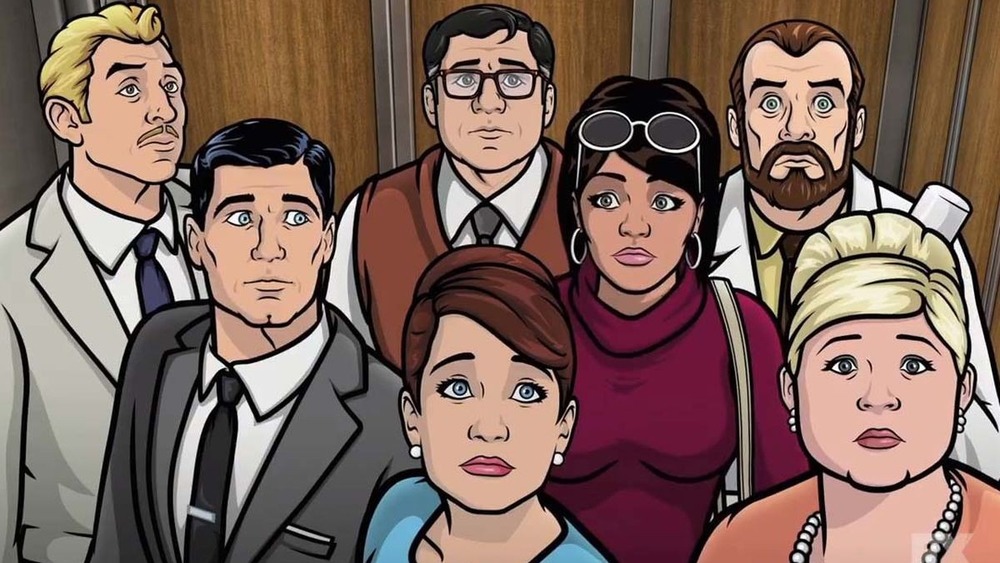 FXX
As far as who will return, we don't have any reason to believe anyone from Archer's regular cast will be missing. Looper interviewed a number of the actors who make up the voice talent on the series including lead H. Jon Benjamin (Sterling Archer), Amber Nash (Pam Poovey), Lucky Yates (Dr. Krieger), and Chris Parnell (Cyril Figgis). None of them seem anything but eager to keep yapping in the "Danger Zone." Likewise, we'd expect the return of Judy Greer as Cheryl, and Aisha Tyler as Sterling's on-again, off-again lady love Lana. 
Fans of Archer – and comedy, in general — are likely already aware of Jessica Walter's sudden death this year at the age of 80. Walter has been the pitch-perfect voice of Mallory Archer since back in season 1, and she leaves behind impossible heels to fill. Fortunately, Deadline reports that she concluded all of her voice work on season 12 of Archer before her death, so fans will have one last bittersweet hurrah with a legend whenever new episodes finally do air.
Then there are the epic guest stars Archer is known for. While Simon Pegg's character Aleister doesn't survive season 11, we could see the return of Stephen Toblowsky as Lana's oversharing billionaire husband Robert. With Sterling's new respect for Barry, it's more than likely we'll see Dave Willis return as the cyborg. 
Of course, if season 12 unfolds like earlier fare, we'll probably get some great surprise guests. If the Archer cast had their picks, we'd probably be hearing again from Christian Slater, Kenny Loggins and Peter Serafinowicz
What story can we expect in Archer season 12?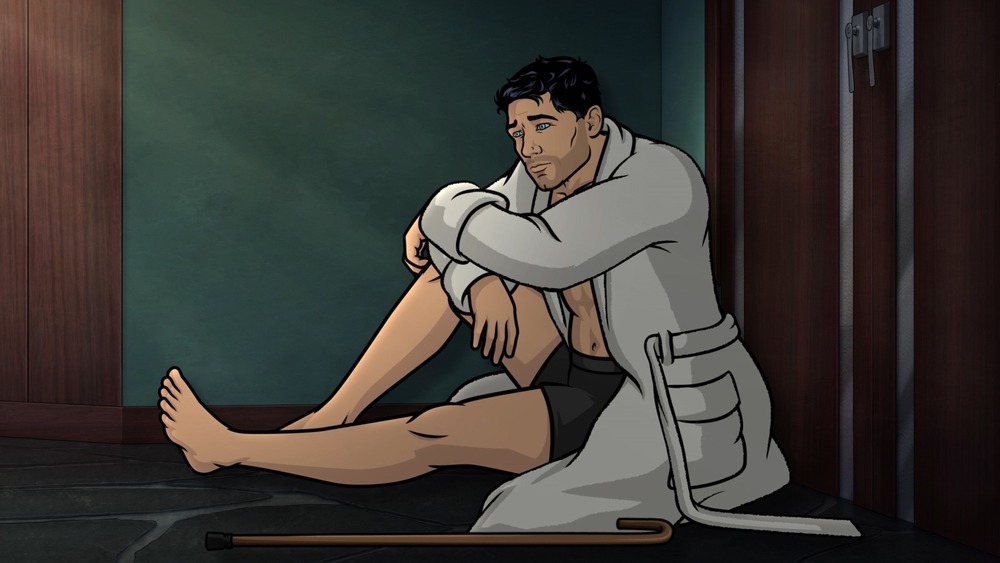 FXX
So, no, we can't say for sure what you should expect in Archer's plot for season 12. But there are a couple of good guesses we can make. 
There's a pretty good chance Archer won't be making one of its famous out-of-left-field moves like putting the entire cast in outer space for the entire season or turning them all into drug runners. It seems clear that part of what drew so many viewers to Archer's 11th season was a back-to-basics approach. Archer wakes up from his coma in season 11 and gets back into the spy game. Since this choice helped to give the series a wonderful bump in viewership, it would seem strange for the creative team to make another one of their infamous shifts in setting, time, etc.
While we could ultimately be proven wrong about that first prediction, we're willing to bet we'll be right on the money for our second — that is, we think season 12 will see Sterling finally confront at least some of the personal demons that hound him. The world Archer wakes up to in season 11 is, in its own way, as strange as the worlds he visits in his coma. Lana is married, his daughter doesn't care about him, and Cyril looks like he could bench press Archer and two others like him. Archer's going to need to stop finding things like alcohol and food to distract him, and find a way to fit into this new world.