The Truth About Bowtruckles In The Fantastic Beasts Films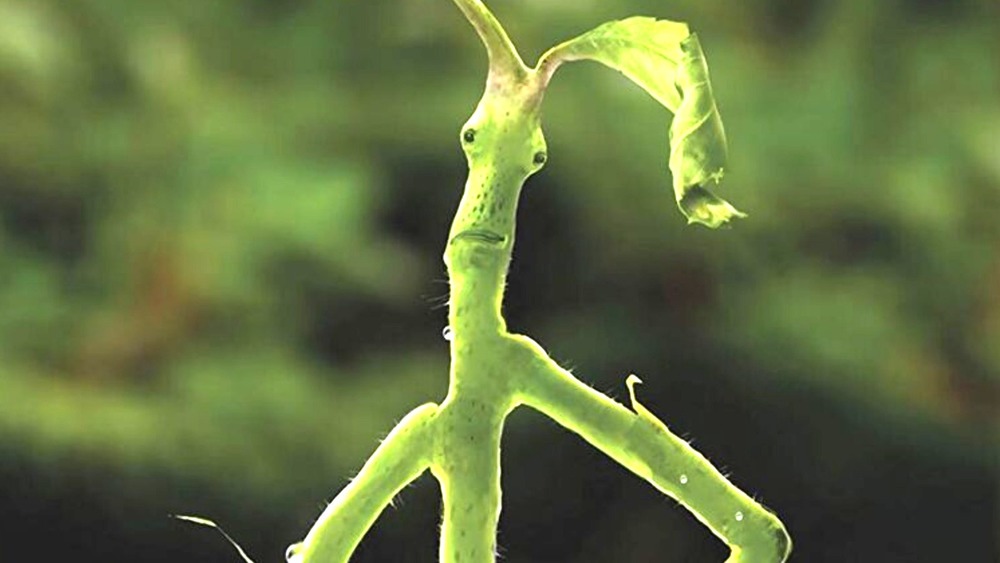 "Everything about Pickett the Bowtruckle is wonderful and I am completely biased," Eddie Redmayne announced to USA Today in 2016. And who could blame him? The sweet, slender stickman had his big break in Fantastic Beasts and Where to Find Them, and was such a hit that he returned in 2018's Fantastic Beasts: The Crimes of Grindelwald with an even larger role. In the sequel, it is Pickett who saves the day, helping Redmayne's Newt Scamander and his pals escape from the Paris sewers, with his trademark lock-picking abilities. "Newt has a very soft spot in his heart for him," explains Redmayne. "Hence he always carries him around in his top pocket and makes continuous excuses for him."
But Pickett is something of an outlier in the world of bowtruckles. As the Harry Potter Wiki entry on bowtruckles points out, they (like many of Rowling's characters) have an important etymology: "bow" means "dwelling" in an old Scottish dialect, while "truckle" has its origins in middle English, and means "to take a subordinate position." The creatures, which are made of wood and resemble small twigs or branches, first appeared in the J.K. Rowling universe in book form, according to their Pottermore Wiki entry. During a Care of Magical Creatures lesson in Harry Potter and the Order of the Phoenix (book five of the seven-book series), Professor Grubbly-Plank tells students that bowtruckles are first and foremost, tree guardians. And, like any good guardian, they will gouge your eyes out if you get too close.
Bowtruckle fans will have to wait a little longer to see Pickett again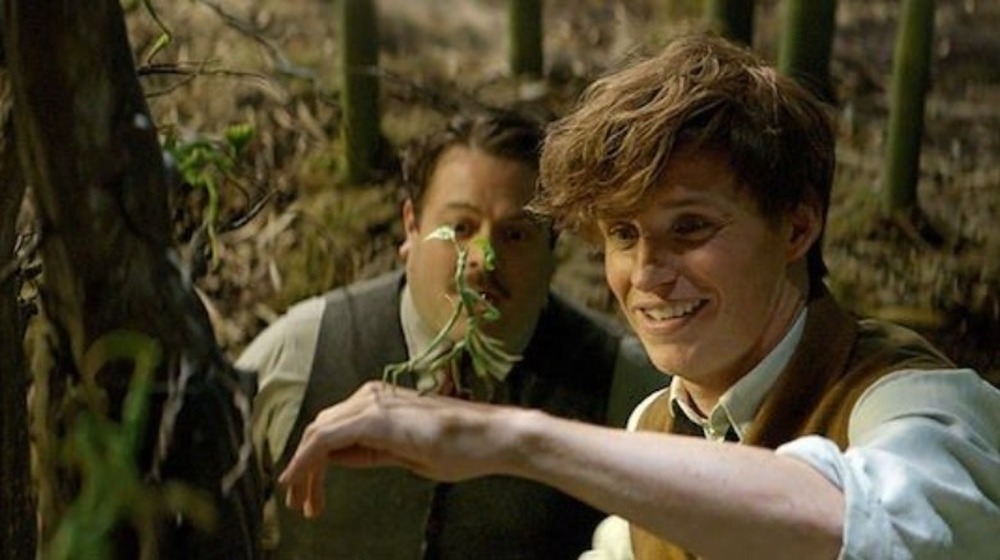 In a post on Wizarding World, Rowling herself explains: "Only a minority of trees can produce wand quality wood [...] It takes years of experience to tell which ones have the gift, although the job is made easier if Bowtruckles are found nesting in the leaves, as they never inhabit mundane trees." So, while bowtruckles are considered largely peaceful, getting between them and their home tree could prove disastrous. Scamander's advice? "An offering of woodlice will placate the bowtruckle long enough to let a Witch or Wizard remove wand-wood from its tree."
It would seem that Pickett has an equally soft spot in his little wooden heart for Newt Scamander, hence his tendency to do the magizoologist's bidding. But poor Pickett will have to wait a little longer to return to the big screen with his pal, as recasting issues and the pandemic have pushed the next Fantastic Beasts release until next year. Production has already paused yet again, as someone on the production team recently tested positive for COVID-19, according to The Hollywood Reporter. Here's hoping Pickett and the rest of Newt Scamander's magical gang make it back soon in good health; it sounds like Redmayne is getting pretty attached to his fantastic friends.