The Surprising Thing Cobra Kai Fans Don't Realize About Demetri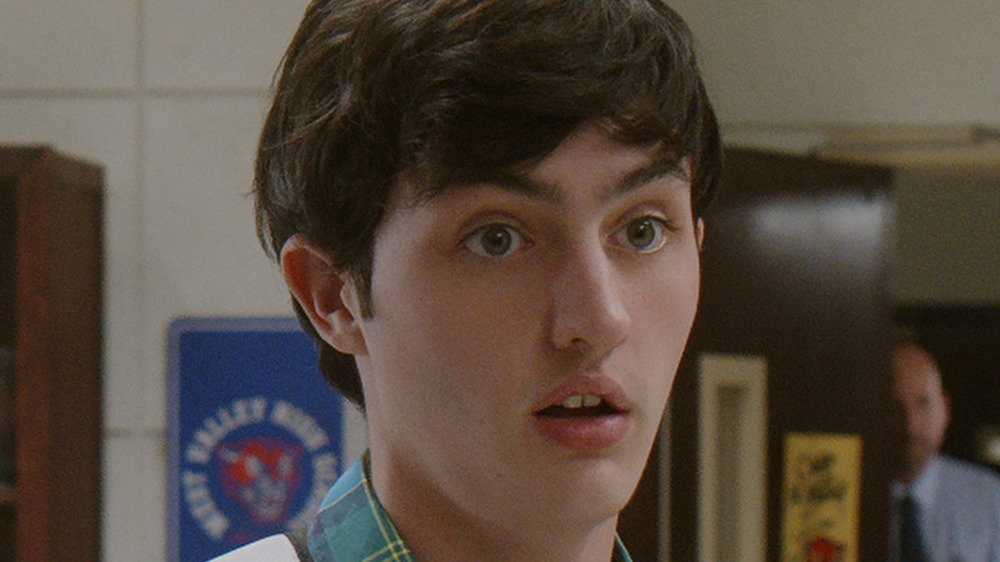 Netflix
We all know people who act differently in different social settings, someone who seems to become a totally different person with a parent or a partner or a child. It's as if the different setting causes some fundamental transformation to take place, and really opens up our understanding of a person or a character.
Take Demetri from Netflix's Cobra Kai. What do audiences know about him? He's sarcastic, but not the most confident — either physically or socially. He's friends with Hawk (Jacob Bertrand) and Miguel (Xolo Maridueña), but the cruelty of Cobra Kai and sensei Johnny Lawrence's (William Zabka) brashness prevents him from joining with them. Instead, he finds a home at Miyagi-Do Karate, led by Daniel LaRusso (Ralph Macchio), where he trains with the Cobra Kai rivals, costing him his previous friendships, at least for a little while. 
Still, it's not an actual home. Unlike fellow young characters Miguel and Tory (Peyton List), we don't know anything about Demetri's family or home life. We only see him exist in the sphere of his peers. There's no sense of who he might be when not pursued by bullies or entangled in the zero-sum trap of high school social hierarchy. Audiences have no clue, to paraphrase Michael Scott, why he is the way that he is. But Gianni DeCenzo, the actor who plays Demetri, hopes that changes in Season 4.
What does Demetri's home life look like?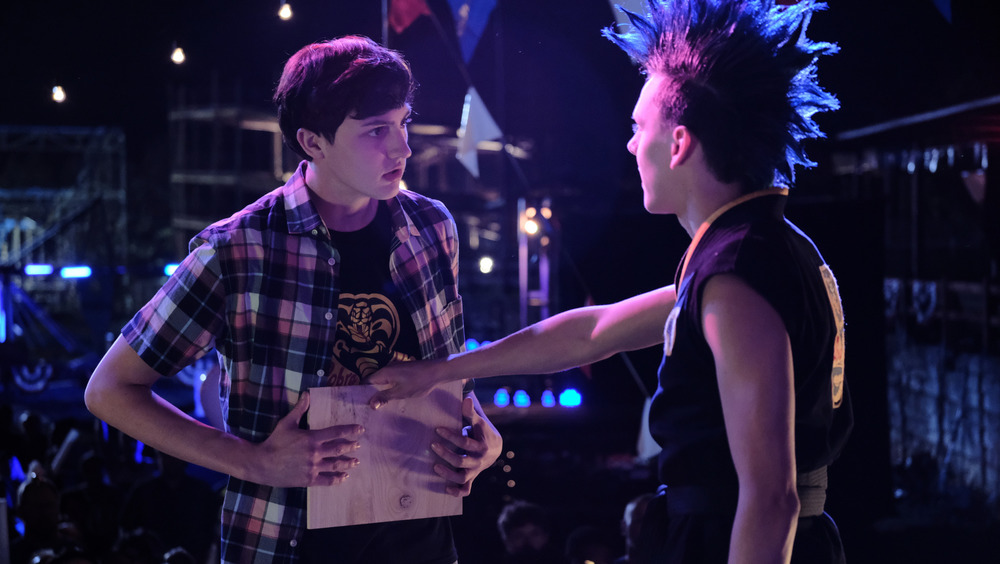 Netflix
"We don't know his life. I obviously have a background that I've created for him, but there hasn't really been anything actually confirmed by the show," DeCenzo told Collider. "We don't know who his parents are, we don't know why he is the way he is, and we don't even know his last name."
DeCenzo goes on to elaborate about what he envisions Demetri's life looks like outside of school and karate (which, again, if details are ever given, might not wind up being canon). He pictures Demetri living with just his mother, who's too busy working to intervene much in her son's life. This would explain how he manages to come home with broken noses and broken arms without ever having a parent come in to intervene on his behalf.
But DeCenzo also has a big ambition for Demetri in Season 4. "I wanna see Demetri compete in the All Valley," he said in the interview. "I wanna see him evolve his karate skills." DeCenzo says he can't yet guarantee whether or not Demetri will get that chance. Miyagi-Do merged with Lawrence's Eagle Fang dojo at the end of the show's third season. Assuming that works out, now there's a whole "Choose your Fighter" screen's worth of options for the co-senseis to pick from for the All Valley Karate Tournament. 
Here's hoping Demetri makes the cut, and gives audiences a chance to see another new and different side of him: one fighting to win.