The Real Reason This Major Character Had To Die In Sons Of Anarchy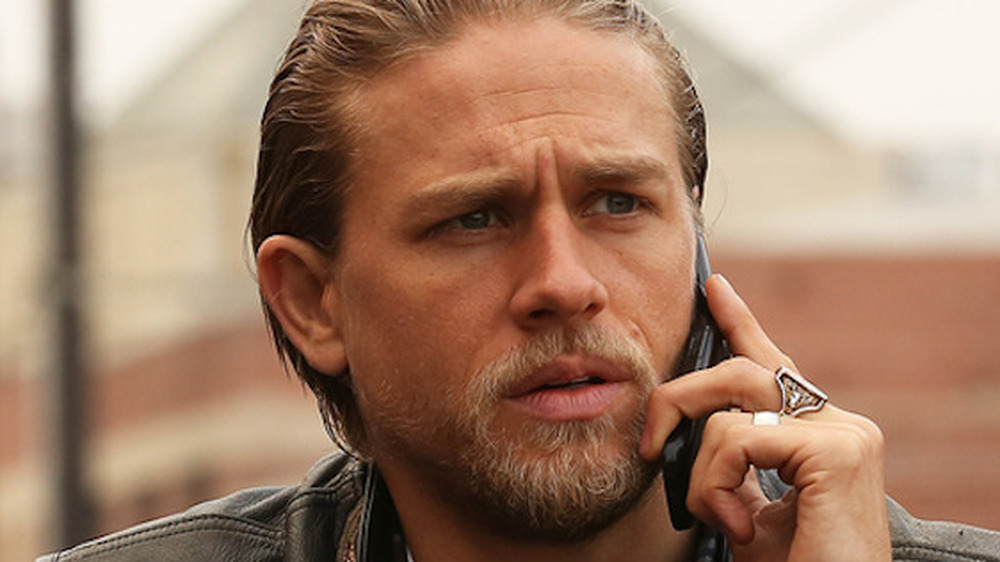 FX
The reaper came for a lot of people in Charming over the course of Sons of Anarchy's lengthy seven-season run on FX. In fact, very few original characters survived the series, which followed the violent exploits of the Sons of Anarchy Motorcycle Club (known as SAMCRO) as seen through the eyes of its vice president, Jackson "Jax" Teller (Charlie Hunnam). But not all of the deaths on the show were created equal: There's one in particular that still haunts fans of the biker drama to this day, and that is the death of Harry "Opie" Winston (Ryan Hurst) in season 5.
The son of Piermont "Piney" Winston (William Lucking), one of the founding members of the club, Opie was Jax's best friend from childhood and later his brother in SAMCRO. A fan favorite, Opie was marked by tragedy from the start. At the end of the show's first season, Opie's wife and the mother of his children, Donna (Sprague Grayden), was murdered by fellow SAMCRO member Tig (Kim Coates) in a drive-by shooting ordered by club president Clay Morrow (Ron Perlman). However, Tig thought he was killing Opie, whom Clay wrongfully believed had turned rat after ATF Agent June Stahl (Ally Walker) manipulated events to appear that way.
Opie never fully recovered from the trauma of losing his wife in such a gruesome manner, although he tried to move on. He embarked on a relationship with Lyla (Winter Ave Zoli), a porn star working for Luann Delaney (Dendrie Taylor), and the two eventually married during the show's fourth season premiere. But after Clay murdered Piney because the other man knew the truth about Clay's many dastardly deeds, including murdering Jax's father, another founding member of the club, Opie was simply hollowed out.
Opie sacrificed himself on Sons of Anarchy to save his brothers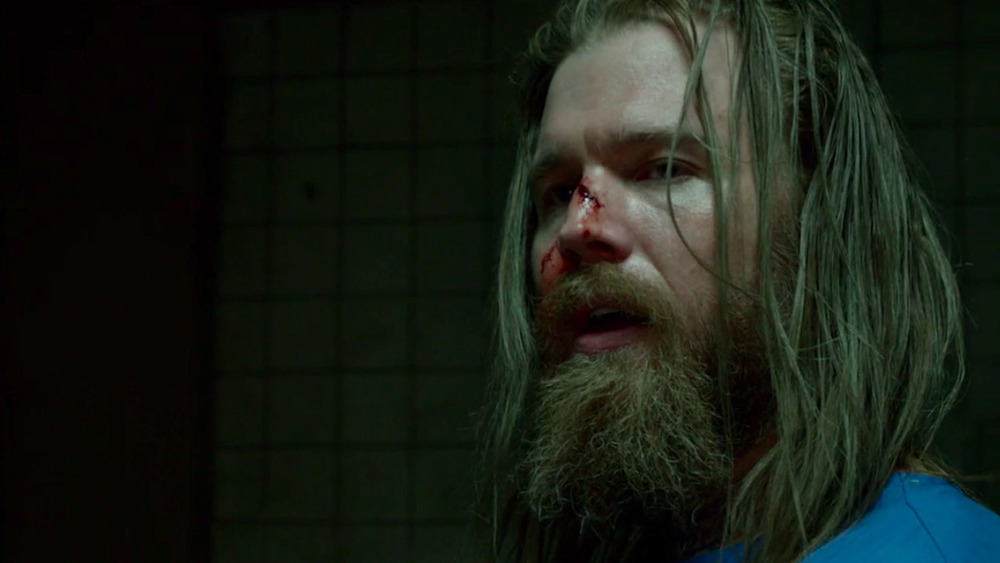 FX
Having lost both his wife and his father at the hands of Clay, Opie attempted to kill the older man before ultimately leaving the club for a brief period of time. However, during the show's fifth season, he returned to the table just in time to be sent to prison alongside Jax, Tig, and Chibs (Tommy Flanagan). While inside, drug kingpin Damon Pope (Harold Perrineau) demanded a deal from Jax after Tig murdered Pope's daughter while attempting to take out a member of a rival club. (Sounds familiar, no?) Pope wanted Tig to be relentlessly tortured and Jax to give up another member of the club in exchange for the lives of the other two SAMCRO members.
Unwilling to give up his brothers, Jax planned to sacrifice himself, but Opie ultimately beat him to it, telling his best friend, "I got this." Opie was then beaten to death while Jax and the others watched, unable to do anything to stop it. His death was one of the most shocking and heartbreaking moments in a series that was full of them. But his death ultimately finally put an end to Opie's pain too.
Sons of Anarchy's creator explains why Opie had to die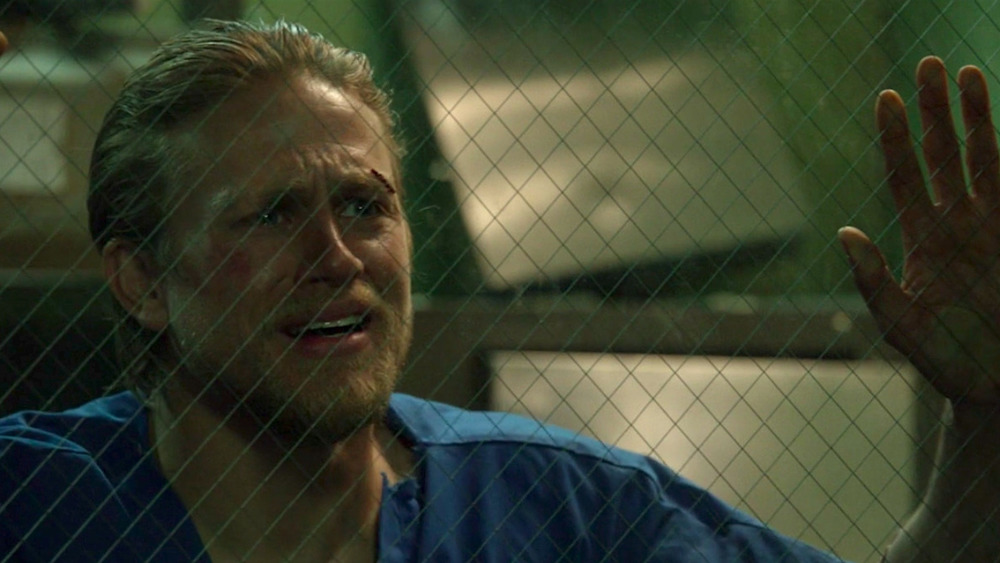 FX
When the episode, titled "Laying Pipe," originally aired in the fall of 2012, series creator Kurt Sutter spoke to journalists to explain Opie's decision to sacrifice himself for a club that had brought him so much pain. "I do believe that some of it was a sense of, 'Here's an opportunity for me to go out doing the right thing, to be of best service to my club' — and also to his family," Sutter told TVLine.
Opie's death was also a catalyst for Jax, which Sutter expanded upon in an interview with The Hollywood Reporter at the time. "Knowing where I want to take my hero, and knowing how I wanted to get there, the road I wanted to travel, Jax needed that emotional upheaval — that one event that happens in a man's life that can change the course of his destiny."
In 2018, Sutter again touched upon the difficult decision to kill Opie on the anniversary of the show's debut, noting that there was simply no way for him to keep the character around after everything that had happened. "I loved the actor and the character, but the road we had taken him down was so heavy," he told Variety. "The amount of death and sense of betrayal, I just organically could not have that guy sit at the table with Clay. It just didn't make sense."
Sons of Anarchy is streaming on Hulu.