The Janelle Monáe Flop Gaining New Life On Hulu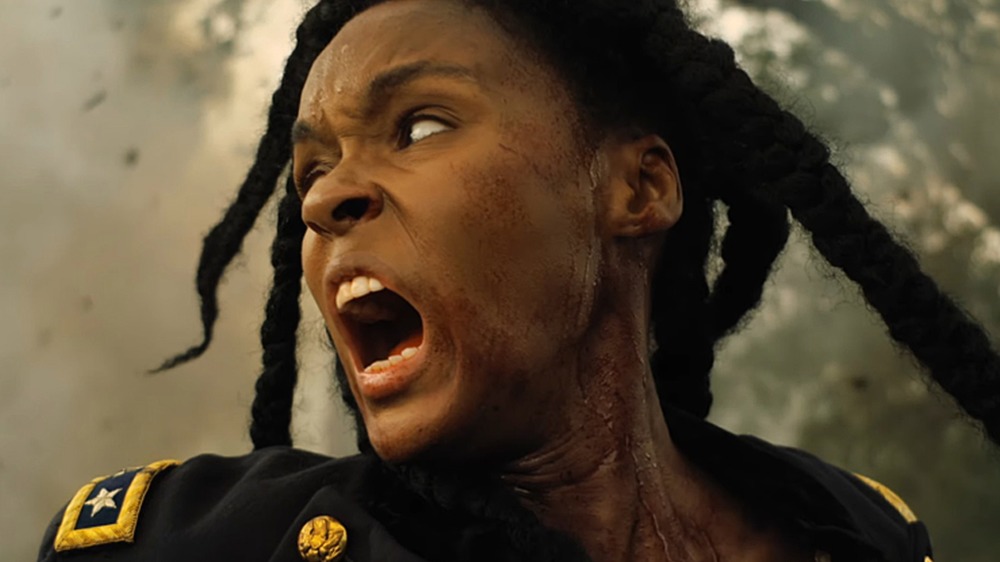 Lionsgate
Jonelle Monáe first made a name for herself through her music career, having released her debut album in 2010, titled The ArchAndroid. Her most recent release, Dirty Computer came out in 2018. She was also featured on the very popular song of the early 2010s, "We Are Young" by Fun. But within the last few years, Monáe has begun to establish herself as an actor, and has aspirations to not only continue pursuing her acting career, but maybe even join the MCU.
In 2016, she had a small, supporting role in Barry Jenkins's Best Picture Oscar winner Moonlight, as well as in the historical biopic Harriet. She has also done voice work for films, such as Rio 2, UglyDolls and the recent live-action Lady and the Tramp. Monáe then pivoted to TV with the psychological thriller on Amazon Prime, Homecoming, which has released two seasons.
But it's her first leading film role that's gaining attention on Hulu right now. Antebellum, released in 2020, has received mostly mixed-to-negative reviews. Even still, it's recent debut on Hulu is gaining attention. Here's why.
Antebellum has found streaming popularity despite bad reviews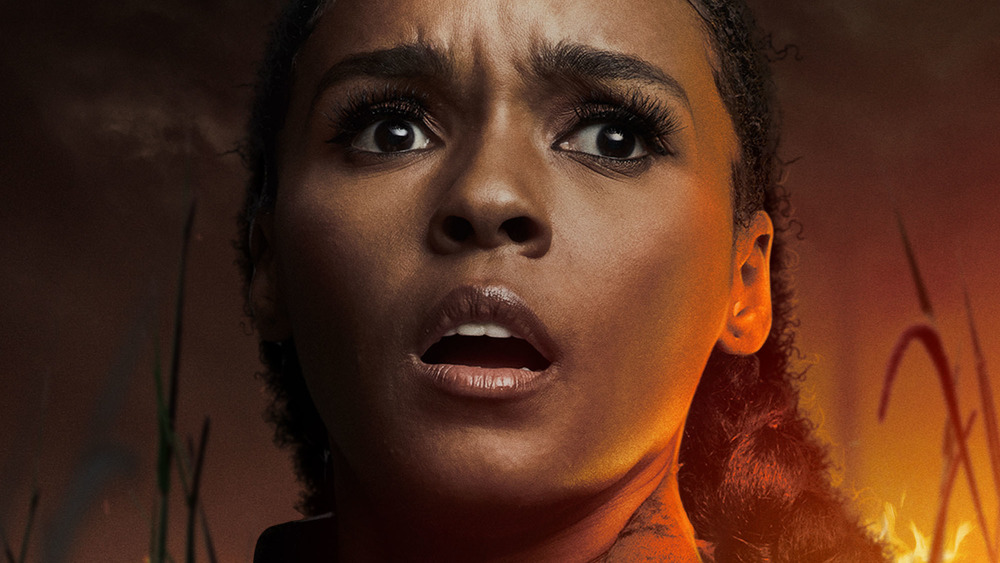 Lionsgate
Written and directed by Gerard Bush and Christopher Renz, Antebellum, led by Janelle Monáe, co-stars Eric Lange, Jena Malone, Jack Huston, Kiersy Clemons and Gabourey Sidibe. Monáe plays Veronica Henly, a successful Black sociologist and author, who finds herself trapped in pre-Civil-War-era Southern slave plantation and must figure out the mystery of how she got there and plot her escape.
The reception amongst critics and audiences have been very mixed all around; on Rotten Tomatoes, the film currently holds a 28% Tomatometer, with a 53% audience score. The biggest criticisms mostly focus on an underdeveloped plot and a message that doesn't land the way it's intended. In a scathing review, Vulture calls it "a noxious tour of historic violence against Black folks in service of a story that has nothing novel to say about the obliterating function of whiteness and anti-Black racism." It also points out that the characters lack "a strong point of view or interiority" and the attempt at "social commentary grows deadened."
Then, there's the plot twist at the end, in which the mysterious, time-bending events are explained. For the most part, critics were unimpressed with it, with the Austin Chronicle claiming the reveal not only doesn't work but is "a grand, if blindingly obvious, political statement that screams, 'We care!' without any weight." 
If anything, ultra harsh reviews can often act as the sole motivator to check out a film and see for yourself — and that's what seems to have earned Antebellum it's slot in Hulu's "Popular movies" hub recently. Moreover, if the slightly higher audience score Antebellum earned is any indication, you may find yourself disagreeing with what the critics have to say. You'll have to watch for yourself to find out.