Ryan Reynolds Opens Up About New Deadpool 2 Director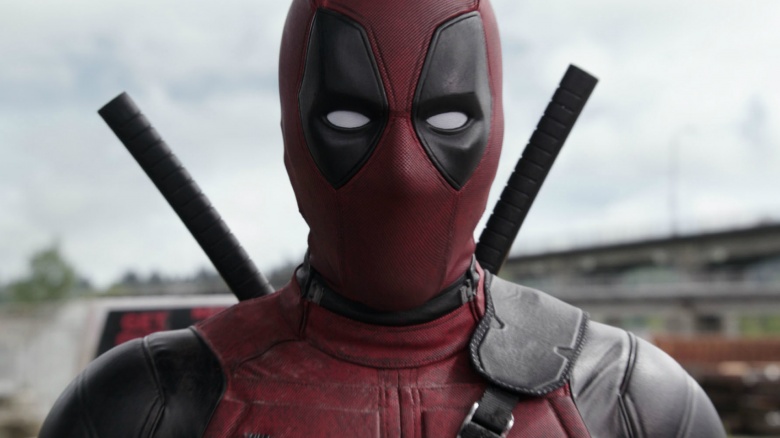 If you've been worried that the recent director shake-up would cause a massive delay for Deadpool 2, fear not.
Ryan Reynolds told Entertainment Weekly that things are moving right along with new director David Leitch (John Wick). "We're just in the development stage, but we're about to move into production," Reynolds said.
Leitch was recently brought in as a replacement for Tim Miller, director of the first Deadpool flick, after Miller walked away (reportedly due to creative conflicts with Reynolds).
"Everybody was just a fan of [Leitch's] work," Reynolds said. "He's just a guy who's so muscular with his action. He also really understands those Deadpool sensibilities and where we need to take the franchise from here. And I love John Wick. One of the things that David Leitch does that very few filmmakers can do these days is they can make a movie on an ultra-tight, minimal budget look like it was shot for 10 to 15 times what it cost."
But Reynolds only has nothing but nice things to say about his former collaborator Miller. "There is not a human being on earth that worked harder on Deadpool than Tim," Reynolds said. "He's an incredibly, incredibly talented director."
In the same EW piece, producer Simon Kinberg said Deadpool 2 will retain the same relatively small scale of the original. "We have to resist the temptation to make it bigger in scale and scope, which is normally what you do when you have a surprise hit movie," he said. "But [we need to] actually stay true to the tenets of the tone and the style and the humor that make it so special. It's not the explosions and the special effects."
Kinberg also admitted that there's one big hurdle this time around. "The goal for us when we sat down and started talking about it was it needs to be as provocative and startling as the first film, which means it can't just be a continuation of the first film," he said. "It has [to be] tonally and stylistically be as fresh and original. That's a big challenge, especially because they had 10 years to gestate on the first movie and we don't have that kind of time on the second movie."
While we wait for more, check out the insane history of Deadpool.