What Joe Manganiello Does To Get Ripped For His Roles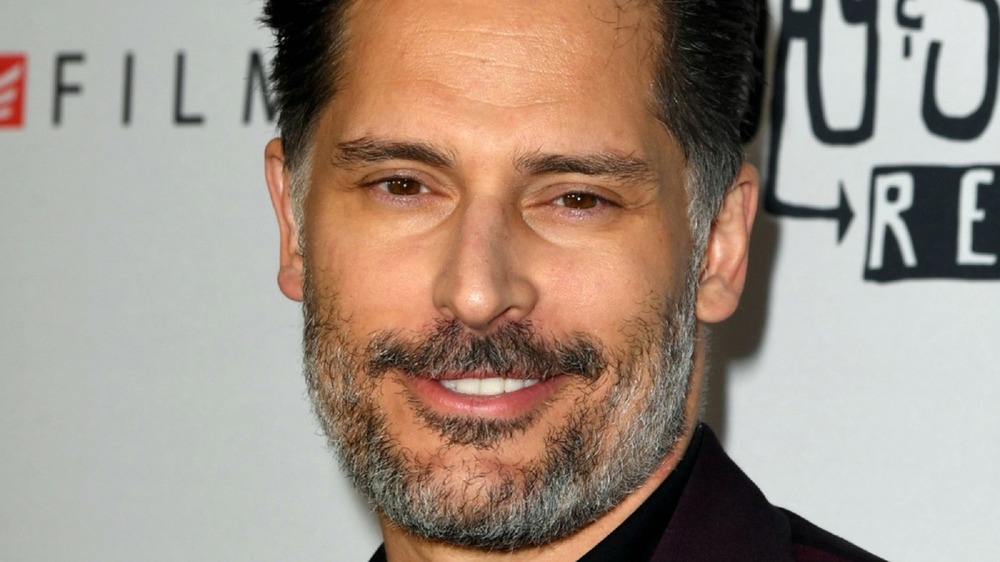 Kevin Winter / Getty Images
We may receive a commission on purchases made from links.
Although most actors definitely need to have the skills to effectively portray their characters, looking the part also goes a long way. While some actors have worked every muscle in their body to get in shape for a variety of roles, there are others, like Joe Manganiello, who apparently go the extra mile. The famed actor is known for his roles in television shows such as True Blood and How I Met Your Mother, in addition to films like Sam Raimi's Spider-Man, Magic Mike, and, more recently, the role of Deathstroke in Justice League. Aside from his portrayal of various characters, Manganiello is also pretty well-known for his incredible body.
The actor is very much into fitness — he even released an entire book on the subject in 2016, extensively titled Evolution: The Cutting-Edge Guide to Breaking Down Mental Walls and Building the Body You've Always Wanted. In it, Manganiello goes into great detail about what he does to stay in shape. Additionally, Manganiello's physical routine has been discussed in a variety of interviews, and it's definitely not for the faint of heart.
Joe Manganiello's workout routine is incredibly intense
According to a report from Elle, Manganiello's book lists out the exact six-week workout plan the actor went through in order to prepare for the role of Alcide Herveaux in True Blood. Per the article, Mangiello's book explained that every warm-up routine he did consisted of "20 lunges per leg, 15 squats, 15 push ups, 30 seconds of side-to-side jumping, and 30 seconds of front-to-back jumping." In later weeks, the main workout gets more and more intense as more cardio and strength-training exercises get added into the mix. This is also not including the extremely healthy diet consisting of a variety of vegetables, tons of protein, and a whole cheddar cheese block.
If this workout plan wasn't revealing enough, Manganiello also spoke with Men's Journal in 2016 about some additional routines. During the interview, Manganiello explained that Olympic lifting, CrossFit Training, and Every Minute, On the Minute workouts (which means he forced himself to complete a certain number of reps within a minute) were also helpful in cultivating his physique. "But of course, as you go on with the workout the rest periods shrink because you're getting more tired, so it forces you to fight for that; but it's mostly about becoming practically stronger. It's lots of snatches, cleans, deadlifts — real functional athletic movements," he said.
In addition to these intense workouts, the actor also has a personal trainer to help keep him on track. Manganiello's trainer, Ron Mathews, spoke to Men's Health in 2019 about the role he plays in Manganiello's fitness journey. According to the interview, Mathews said that he and Manganiello established an "80-20 Plan" which involves a strict adherence to the routine and goals Manganiello set out for himself. "We never do less than 80 percent of full capacity with the diet and the workouts," Mathews explained. "But that means he can still have a cheat meal and enjoy life the other 20 percent." No pun intended, but Manganiello is truly a beast of man.