The Part Of Gibbs' Backstory That Doesn't Make Sense To NCIS Fans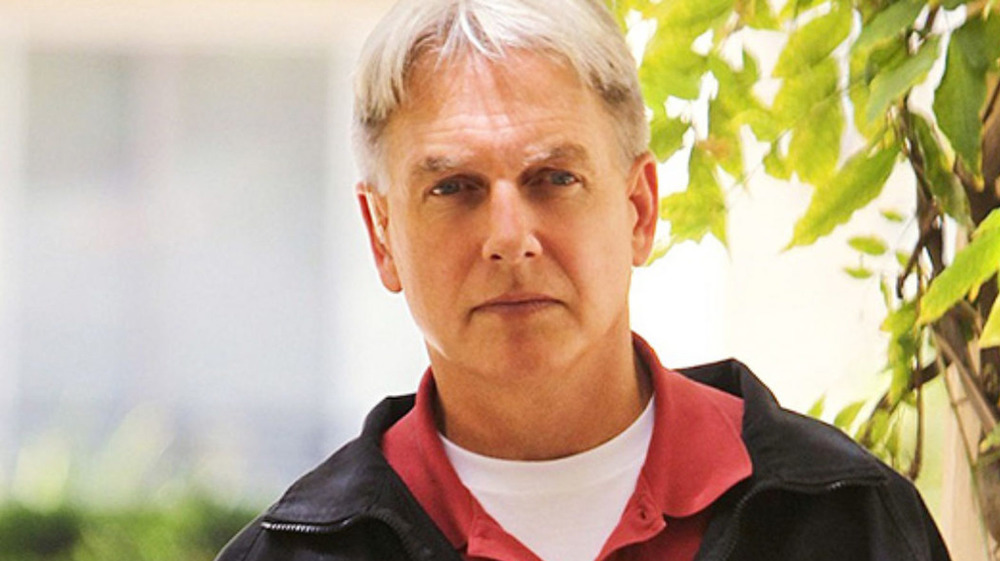 CBS
You would think that after so many years on CBS, all the mystery would be gone from viewers' long-term relationship with military police procedural NCIS. Amazingly, you'd be wrong in that assumption. Even 400 episodes in, NCIS still has enough gas in the tank to deliver a proper head-scratcher, and a recent moment involving Gibbs' (Mark Harmon) backstory certainly qualifies.
Leroy Jethro Gibbs has been at the center of NCIS' episodic drama since the show originally spun off from another CBS staple, JAG. As a result, the writers have had plenty of time to flesh out and explore important aspects of his character and backstory. The former Marine Corps sniper who became a prized special agent in charge of our titular NCIS squad has a pretty tragic story. His first wife and their daughter were killed by Mexican-born drug dealer Pedro Hernandez. Everybody on the show and watching already knows this, yes?
With so much information out there, it stands to reason that devoted viewers would be quick to point out inconsistencies or any moments that don't seem to add up. Ducky's (David McCallum) episode 400 revelation about Gibbs' past life with Shannon (Darby Stanchfield and Aviva Baumann) certainly qualifies. In fact, it seems so discordant that some fans are speculating it amounts to a constructive retcon of Gibbs' personal story — or at least of Ducky's memory (via TV Line).
So Ducky already knew about Shannon?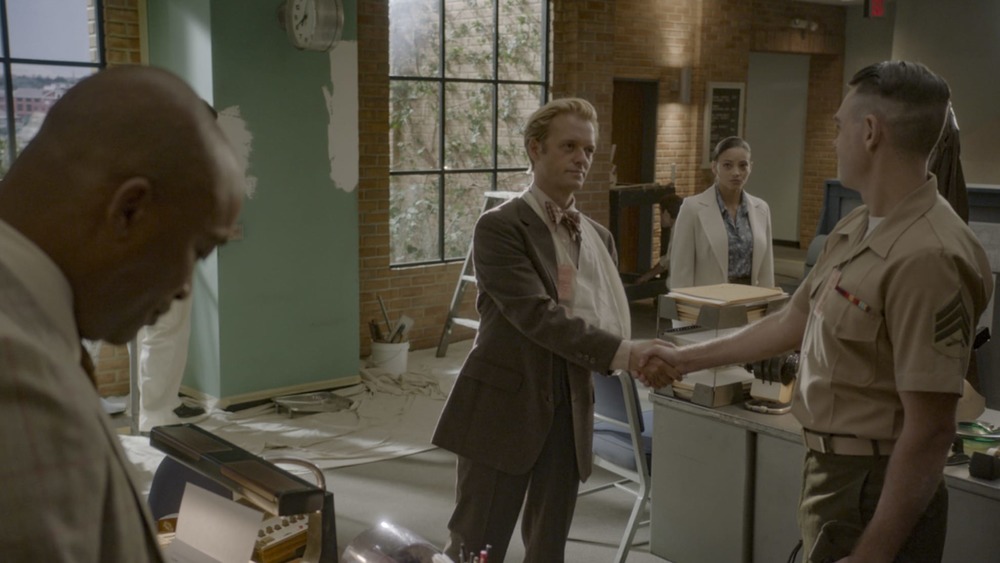 CBS
Shannon and her eight-year-old daughter were murdered after Shannon fingered Hernandez for perpetrating the murder of a marine at Camp Pendleton. The hit went down on the last day of Operation Desert Storm, while Gibbs was still serving as an active duty Marine Corps sniper. This tragic origin story is well-established lore on NCIS. We even got to see Ducky's reaction to learning of this unimaginable loss when Gibbs first revealed it back in the season 3 finale. At that time Ducky was shocked — shocked — to discover the sad truth about Gibbs.
Except that, per episode 400, we see Gibbs and Ducky discussing Shannon. If Ducky already knew about Shannon and Gibbs, then why was he so shocked and appalled to "learn" about it in that season 3 finale? Something doesn't add up here, and it feels like a mystery worthy of NCIS investigation.
There is one possible, strained explanation here. Maybe Ducky knew about Gibbs' relationship with Shannon, but never learned that they married and procreated. That might explain the reaction in season 3, but we're definitely reaching.
So is this just an instance of NCIS writers deciding to retcon their story? Or did they just forget the way Ducky reacted to the news all the way back in season 3? It has been a while.