Here's How You Can Watch Every Movie In The Rocky Series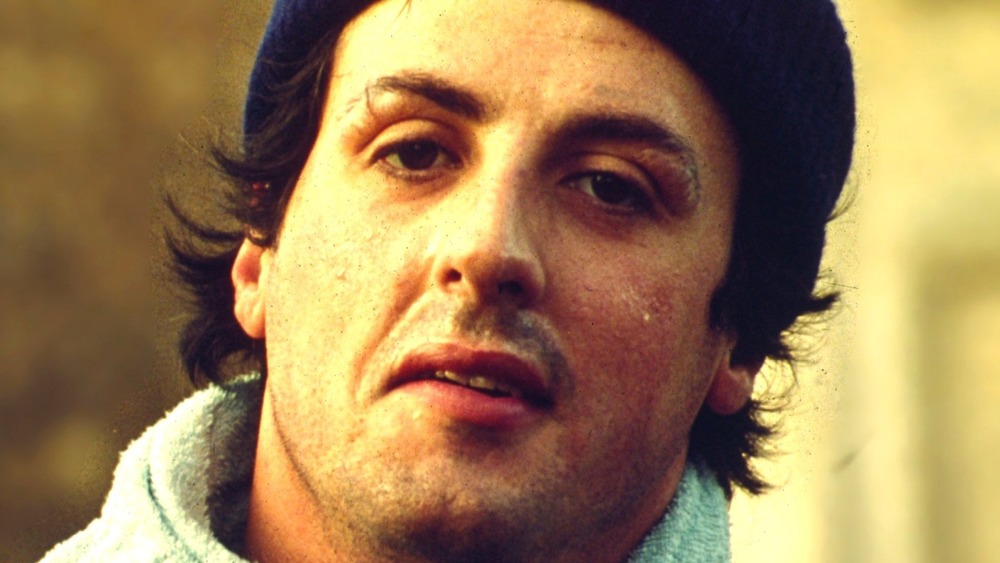 United Artists
We may receive a commission on purchases made from links.
Nowadays, it's hard to hear the name Sylvester Stallone and not immediately think about the countless iconic movies he has appeared in over the years. First Blood, Judge Dredd (not to be confused with the Karl Urban-led reboot), Cobra, and so many more have played a pivotal role in making him a big-screen titan. However, had it not been for the success of the beloved 1976 underdog story, Rocky, nobody would even know who Sly Stallone is, and his hopes of making it as a bigtime actor would've likely dissipated entirely.
Directed by John G. Avildsen and written by Stallone himself, the film told the story of street rat turned boxing prodigy Rocky Balboa and his rise to prominence in the sports world. The film caught on almost immediately, becoming a pop culture phenomenon across the globe. Unsurprisingly, Rocky's smash success at the box office and with critics led to a smattering of sequels that took the titular fighter, and the actor behind him, to A-list status. Rocky II hit theaters in 1979, followed by Rocky III in 1982, Rocky IV in 1985, Rocky V in 1990, and concluded with 2006's Rocky Balboa.
Given their largely uplifting and motivating nature, the Rocky series is perfect to binge during these increasingly difficult times. Here's where you can watch the Italian Stallion do what he does best and channel some of his infectious energy.
Amazon Prime is your best source for all Rocky content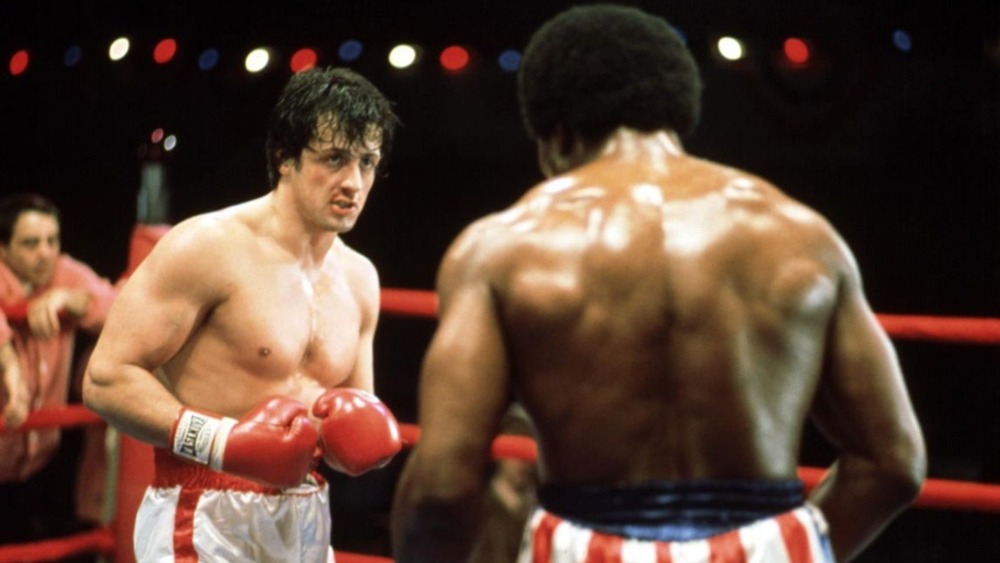 United Artists
As of right now, there's only one place to find every piece of Rocky media to date: Amazon Prime. At the time of this writing, each film costs $3.99 to rent for a 48 hour period, giving you the chance to pick and choose what to watch if you're not up for a full-on Rocky marathon, without breaking the bank. Alternatively, you could always purchase the epic boxing saga at the rate of $13.99 per movie — except for the first, which is only $6.99. For those who have a bit more to spend, this is a worthwhile investment, since once you pay for them, they'll remain in your digital library from that point on.
Lets say you plow through all 6 Rocky movies, but are still looking to get back in the ring for another round. Amazon Prime has your back there as well, since it currently offers both Creed I and II — indirect sequels to the Rocky franchise. They follow Adonis Creed (Michael B. Jordan), the adult son of the late Apollo Creed (Carl Weathers), and his meteoric rise to fame as Rocky Balboa's boxing protegee. They too cost $3.99 a piece to rent, or $14.99 to add to your collection, unless you're only looking to check out Creed II, which is currently available to stream through Hulu. At any rate, the Creed movies are a welcomed extension at any Rocky watch party.