How The Creation Of NCIS: Los Angeles Led To A Huge Lawsuit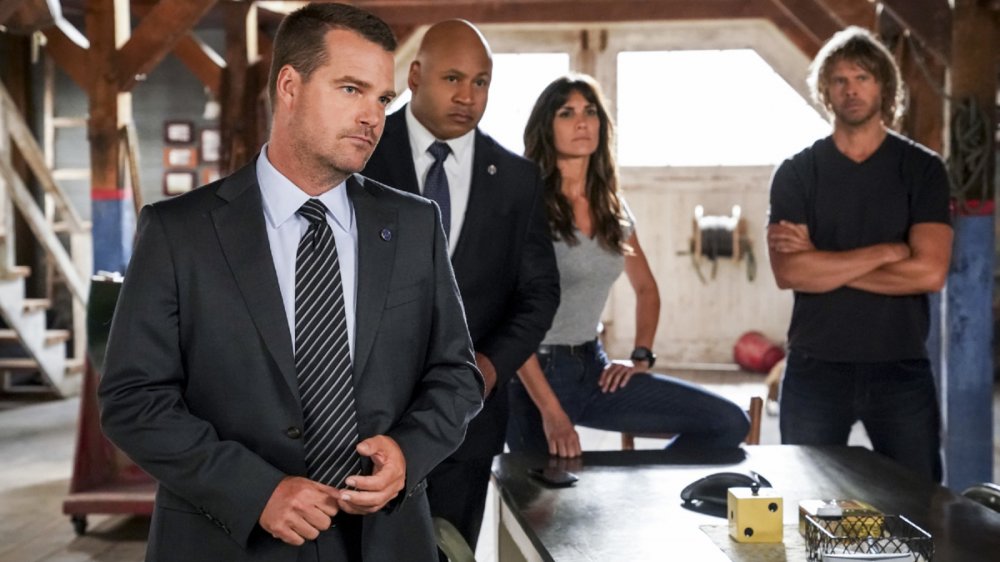 CBS
The NCIS teams spend their time attempting to bring criminals to justice, but the most contentious case NCIS: Los Angeles ever faced took place off screen. 
In 2011, JAG and NCIS creator Donald Bellisario filed against CBS TV Studios a breach of contract civil lawsuit over NCIS: Los Angeles, as reported by TheWrap. At the time, this was just the latest dispute between the man who also created Magnum, P.I. and the studio that believed so much in his series JAG that it gave the show a home when NBC dumped it after one season.
As anyone who's uncovered the untold truth of NCIS will tell you, Bellisario was fired from that show — a spin-off of JAG — in 2007 after the fourth season, at the request of star Mark Harmon. (Harmon was also later revealed as part of the reason Pauley Perrette left NCIS.) However, Bellisario had already signed contracts with CBS in 1992, 2002, and 2006, which he claimed gave him both certain creative rights over any future spin-offs and an economic interest in them. So when CBS launched NCIS: Los Angeles in the fall of 2009 without cutting in Bellisario, he channeled his JAG lawyers and took them to court. 
Here's how the creation of NCIS: Los Angeles led to a huge lawsuit, and how it played out.
Donald Bellisario claimed that CBS should have given him the first shot at NCIS: LA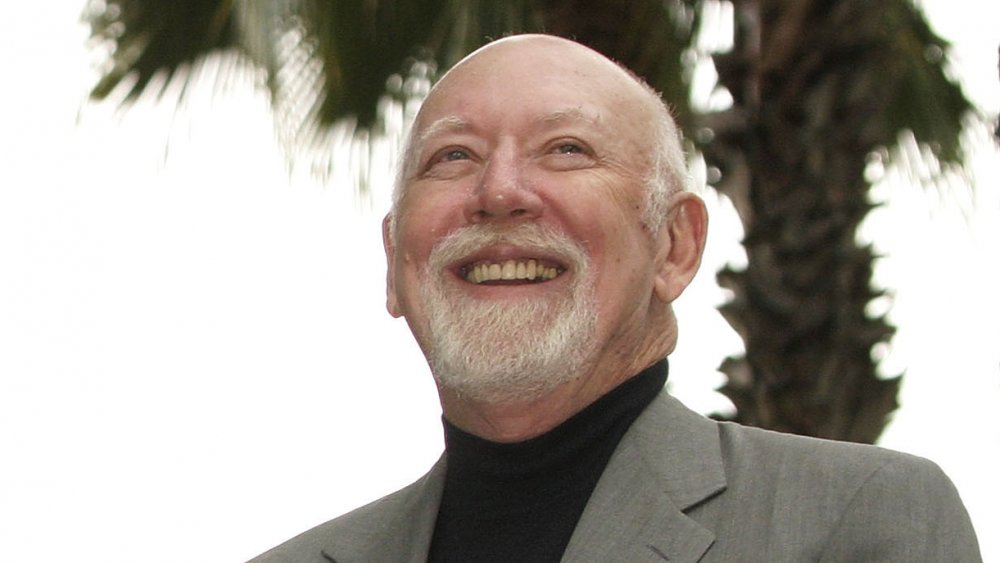 Giulio Marcocchi/Getty Images
Per Deadline, Bellisario's lawsuit claimed that his contracts with CBS from 1992, 2002, and 2006 guaranteed him "first opportunity" to work on any series that came out of NCIS and JAG, and to a portion of the profits. Deadline estimated that NCIS: LA could have made him between $150 million and $200 million.
The argument partly came down to the evolving definition of a "spin-off." Traditionally, spin-offs have been new shows that focused on one or more characters that appeared on the original series. Leon Vance (Rocky Carroll) appeared on the first season of NCIS: LA (and on later episodes), and NCIS: LA's main character Special Agent G. Callen (Chris O'Donnell) was introduced on an NCIS episode. However, Bellisario's lawyers argued that regardless of the characters, NCIS: LA counts as a spin-off of Bellisario's work because it's set in the universe he created in JAG and continued in NCIS, and uses his "signature mix" of humor and drama to humanize military personnel (via Deadline).
Bellisario's case was dealt a couple of major blows in August 2011 and June 2012, when Judge Gregory Alarcon ruled that he couldn't file suit over the 2002 contract or the 2006 contract respectively. Alarcon agreed with CBS that Bellisario had filed the lawsuit outside the 18-month statute of limitations specified in the contracts. CBS announced NCIS: LA in May 2009, which gave Bellisario until November 2010 to file suit, and it took him until April 2011. He was allowed to sue over the 1992 contract (which had a four-year statute of limitations), but since the later contracts were the ones that included rights to NCIS spin-offs, the rulings meant that Bellisario would have to prove that NCIS: LA was specifically a spin-off of JAG.
Donald Bellisario and CBS never made it to trial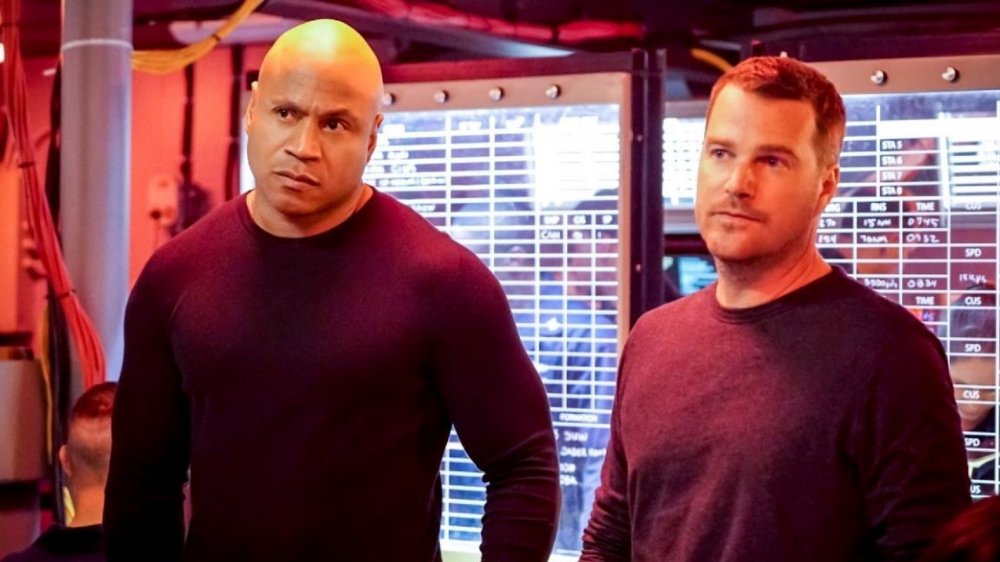 CBS
The lawsuit dragged on, as lawsuits tend to do, and relations between the two sides grew increasingly contentious. 
In November 2012 — barely two months before they were due to face off in court — The Hollywood Reporter confirmed that CBS tried to have the trial postponed after learning that Bellisario had been diagnosed with a neurological condition that made him disorientated and unsteady. The network wanted to subpoena Bellisario's medical records to prove he wasn't fit to fulfill the creative role on NCIS: LA that he claimed was his contractual right. The judge permitted the subpoena, despite Bellisario's lawyers' claims that CBS executives were just trying to embarrass their client, but refused to postpone the trial, which was set for January 2013.
Sadly for anyone who was looking forward to hearing lawyers debate the finer points of TV contract law and the nuances of whether a creative universe can be counted as a character, we never got to hear those arguments laid out in open court. CBS settled for an undisclosed amount, days before the trial was due to start (via The Hollywood Reporter). Although we don't know how much Bellisario received or how much he was asking for, the court records showed that by 2013, CBS had already paid Bellisario $116 million over his various series. 
Apparently choosing to forget that his network had threatened to make Bellisario's private medical records public, CBS TV Studios president David Stapf claimed in a statement that the studio still considered Bellisario to be "a valued member of the CBS family." Case closed.