Will Cara Dune Be Recast In The Mandalorian?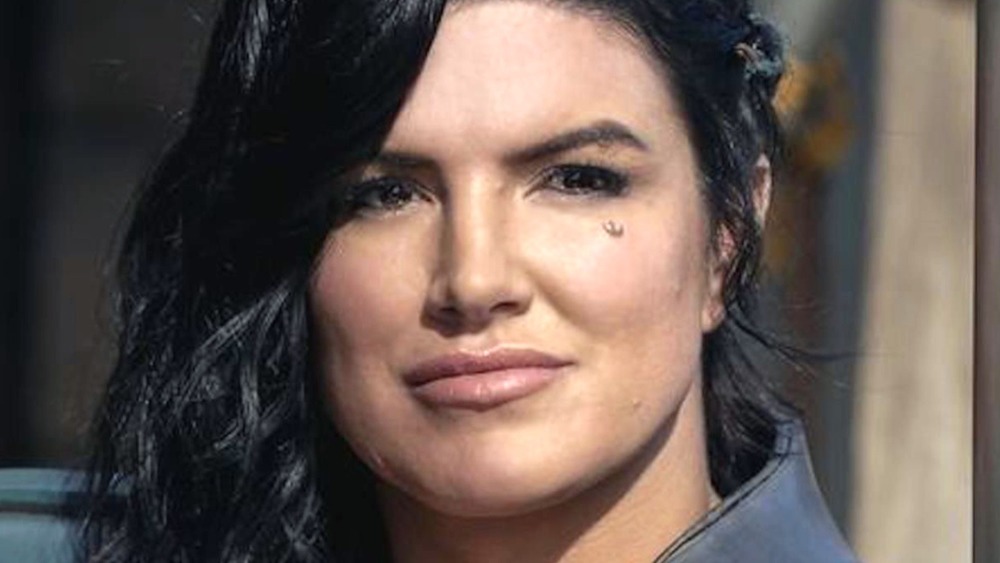 Lucasfilm/Disney+
On February 11, 2021, it was announced that Gina Carano had been fired from The Mandalorian, the first-ever live-action Star Wars series that's aired two seasons so far on Disney+. What started as potentially transphobic and conspiratorial tweets — and an apparent disregard for mask safety — boiled over when Carano posted a rhetorical question likening the current treatment of Republicans in the U.S. to the treatment of Jewish people in Nazi Germany. The response from Disney and its subsidiary Lucasfilm was swift, but when Carano was shoved out the acting airlock, a question creeped into audience minds: Who — if anyone — will replace her?
While Carano's character, Cara Dune, isn't The Mandalorian's main protagonist, she has still played a vital role in the show's events. Many viewers hoped Cara Dune would live on in Star Wars through Xena: Warrior Princess star Lucy Lawless, and such a hypothetical and radical change in face and voice wouldn't be out of the question since Obi-Wan Kenobi temporarily went through a similar transformation. Despite fans' wishes and plausible moves that could be made post-firing, the ball is in Disney's court. Will the company replace Gina Carano so Cara Dune isn't lost to the void? Signs point to "no."
The future was probably going to be devoid of Cara Dune anyway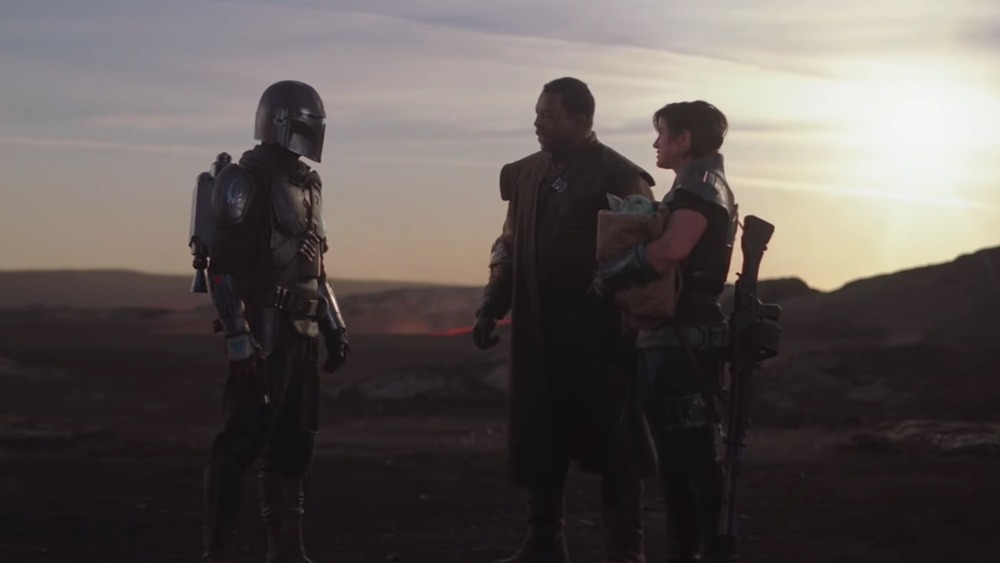 Lucasfilm/Disney+
Recently, The Hollywood Reporter dove deep into the rabbit hole that was Gina Carano, her relationship with Disney, and the events that led to her firing. Sources close to the outlet have claimed that "those around her" warned Carano multiple times to tone down her social media posts, and that Lucasfilm executives — in higher positions of power than showrunner and creator Jon Favreau — made the decision to fire her. 
Additionally, it's been said that Carano's tenure in the Star Wars universe might have run its course before she was fired. According to unnamed "insiders," Carano's Cara Dune wasn't envisioned as part of the next Star Wars series, The Book of Boba Fett. This is backed up by Carano's absence from Disney's December 2020 Investor presentation, which announced multiple upcoming Star Wars shows. Before the event, rumors circulated she would appear, but she was actually nowhere to be seen. There were also talks of Carano being a part of the spin-off series Rangers of the New Republic, though her involvement hadn't been confirmed at the time. Now, according to The Hollywood Reporter, a source from Lucasfilm has stated that Carano wasn't "engaged in negotiations for future work" prior to her firing.
Overall, while anonymous insiders expect Dune to be recast in the future for "story and merchandising reasons" (R.I.P. Cara Dune action figure), that doesn't seem likely to come true. A spokesperson from Lucasfilm who was in contact with The Hollywood Reporter has stated that "a recasting is not expected."
We will have to wait and see if plans change down the road. But since United Talent Agency has also dropped Gina Carano and that Lucasfilm has said Carano will not be offered work in any of its projects in the future, it's highly unlikely she'll ever revisit the galaxy far, far away.