The Biggest Mistake Mike Ehrmantraut Made On Breaking Bad
AMC
Breaking Bad is full of memorable, crafty characters, and the stoic Mike Ehrmantraut (Jonathan Banks) is among the craftiest of them all. However, even Gus Fring's (Giancarlo Esposito) fearless, chrome-domed enforcer wasn't immune to the occasional mistake. Since Walter White (Bryan Cranston) ultimately got rid of Mike by shooting him with his own gun, it's easy to think that the biggest flub the crafty former lawman ever made was working with Walt in the first place. After all, pretty much everyone's worst mistake in this show ends up being their choice to associate with Walt, in the long run. 
However, Mike knew the risks of his line of business, and he always carried himself with the air of a man who's ready to shake hands with the Grim Reaper at a moment's notice. On some level, he was probably always ready to check out in one of the many strange ways people meet their fates in the Breaking Bad universe. As such, an argument could be made that while Mike's worst mistake did eventually lead to his demise, it came well before his death, and didn't even directly involve Walt. 
Here's the biggest mistake Mike Ehrmantraut made on Breaking Bad.
Mike trusts the wrong guy with his money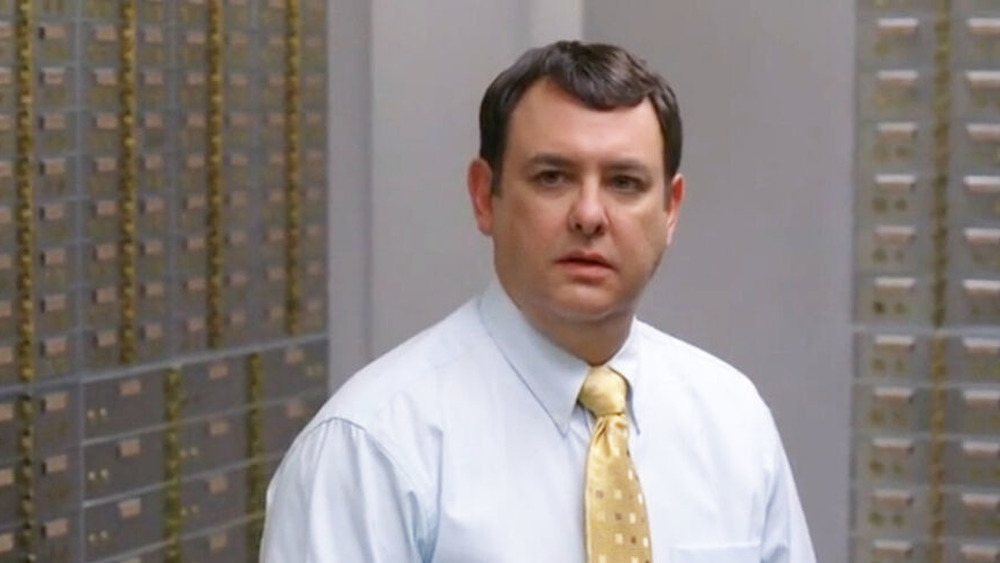 AMC
In a show as crowded as Breaking Bad, it's easy to forget a small-time player like Dan Wachsberger (Chris Freihofer). However, Mike probably didn't forget the guy as long as he lived, because according to Screen Rant, trusting this unassuming lawyer is arguably the greatest mistake the otherwise ultra-prepared Mr. Ehrmantraut makes over the course of the show. 
After Gus dies, the DEA seizes his group's offshore funds. Mike reacts to the situation by enlisting Dan as his accomplice to deal with Gus' imprisoned henchmen and to make sure they receive their "hazard pay" via a safety deposit scheme. Unfortunately for Mike, Hank Schrader (Dean Norris) and Steven Gomez (Steven Michael Quezada) have caught wind of the incompetent Dan, and easily catch the wet-behind-the-ears lawyer on the act. 
Since he has trusted Dan with the vast majority of his remaining funds, this destroys Mike's last opportunity to make sure that his imprisoned men receive the money they deserve, and leaves him with only some emergency cash ... which Walt ultimately brings to Mike, which in turn leads to their final, deadly confrontation. The worst thing is that this wasn't technically Dan's fault — as Screen Rant points out, he may very well have been a decent enough lawyer. However, it's pretty clear that he has zero experience of this sort of criminal activity, which is a glaring error on Mike's part, especially because he prides himself on his ability to vet the people working for him.